'Jersey Shore: Family Vacation' Cast Share Their Favorite Memories From the Show
Jersey Shore has been on MTV for 10 years. In that time, fans have watched a group of eight strangers form a familial bond not even an eight-month prison sentence could break. When Jersey Shore: Family Vacation was announced, fans got the family reunion they didn't know they needed.
With 10 years of memories to look back on, Vinny Gadagnino, Mike "The Situation" Sorrentino, Jenni "JWoww" Farley, Deena Cortese, and Nicole "Snooki" Polizzi recently discussed the highlights of this season and revealed their favorite Jersey Shore moments of all time.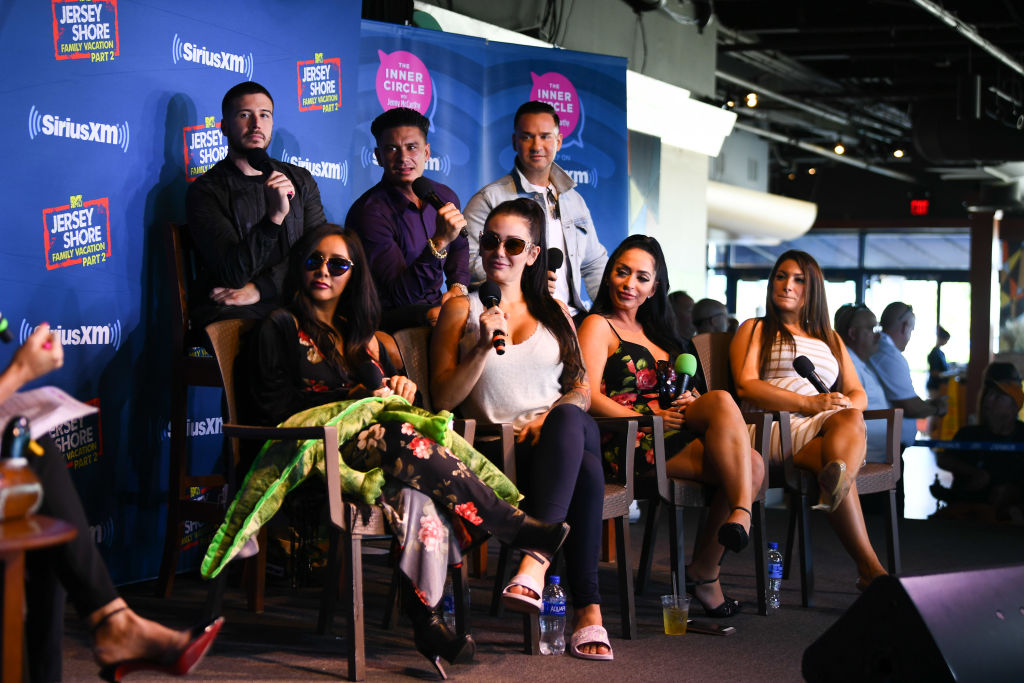 Mike Sorrentino's freedom was the highlight of this season
The return of "The Situation" was a big deal to fans and the Jersey Shore cast alike. In an interview with People TV's Reality Check, Nicole "Snooki" Polizzi said her favorite part of Jersey Shore: Family Vacation was easily "Mike coming home, because then we were full." 
Guadagnino admitted that a lot more was going to happen in this season of Family Vacation, but he till echoed the sentiment of Mike's return as the highlight of it all. "Never would you get the experience of having one of your best friends go to prison for eight months and then seeing him on the other side and capturing all of that," Guadagnino explained.
Mike meeting new meatballs was a close second
"I had CJ before [Mike] could even meet him," Cortese explained. "I was so excited for Mike to meet my son," she added. "Oh my God, I'm gonna cry," Sorrentino announced, adding "and little Angelo!"
Both Polizzi and Cortese welcomed baby boys while Sorrentino was serving time in prison for tax evasion. Getting to meet both of their newborns was absolutely a highlight for Sorrentino this season.
Top Jersey Shore moments of all time
For the cast of Jersey Shore, there are 10 years of memories to choose from. From the hilarity that was working for Danny in the Shore Store to engagements, weddings, and the births of babies, this family has plenty of happy memories to look back on. 
When asked about her favorite memory overall, Deena said it would have to be the fundraiser they held for leukemia. Her father died in 2016 after his battle with cancer. Together with Host DJ Pauly D, the Jersey Shore family raised $40,000 for Be the Match, an organization that supports bone marrow transplants.
Sorrentino's favorite memory was getting married. In November 2018, "The Situation" married Lauren Pesce surrounded by friends, family, and of course, his Jersey Shore crew. "Jenni and Nicole's daughters walked down [at] my wedding," Sorrentino added, recalling how Farley and Polizzi's daughters were the flower girls during the ceremony.
Those full circle moments are what the cast of Jersey Shore covet most. With plenty more unseen moments from this season of Jersey Shore: Family Vacation, fans will have the chance to see the new memories this family got to create.
Soak up the memories now, Jersey Shore fans! This season is bittersweet, considering a fourth season of Family Vacation has yet to be confirmed, this could be the end!