'Jersey Shore: Family Vacation': Why Nicole 'Snooki' Polizzi's Roommates Think She'll Return To the Show Soon
When Jersey Shore: Family Vacation Season 4 was announced, it was bittersweet. Many fans were excited about a new season, but most were sad because Nicole "Snooki" Polizzi would no longer be part of the MTV series. Now, after nearly half a season without "Snooki," she and some of her Jersey Shore roommates are making her return seem more like a possibility than ever before.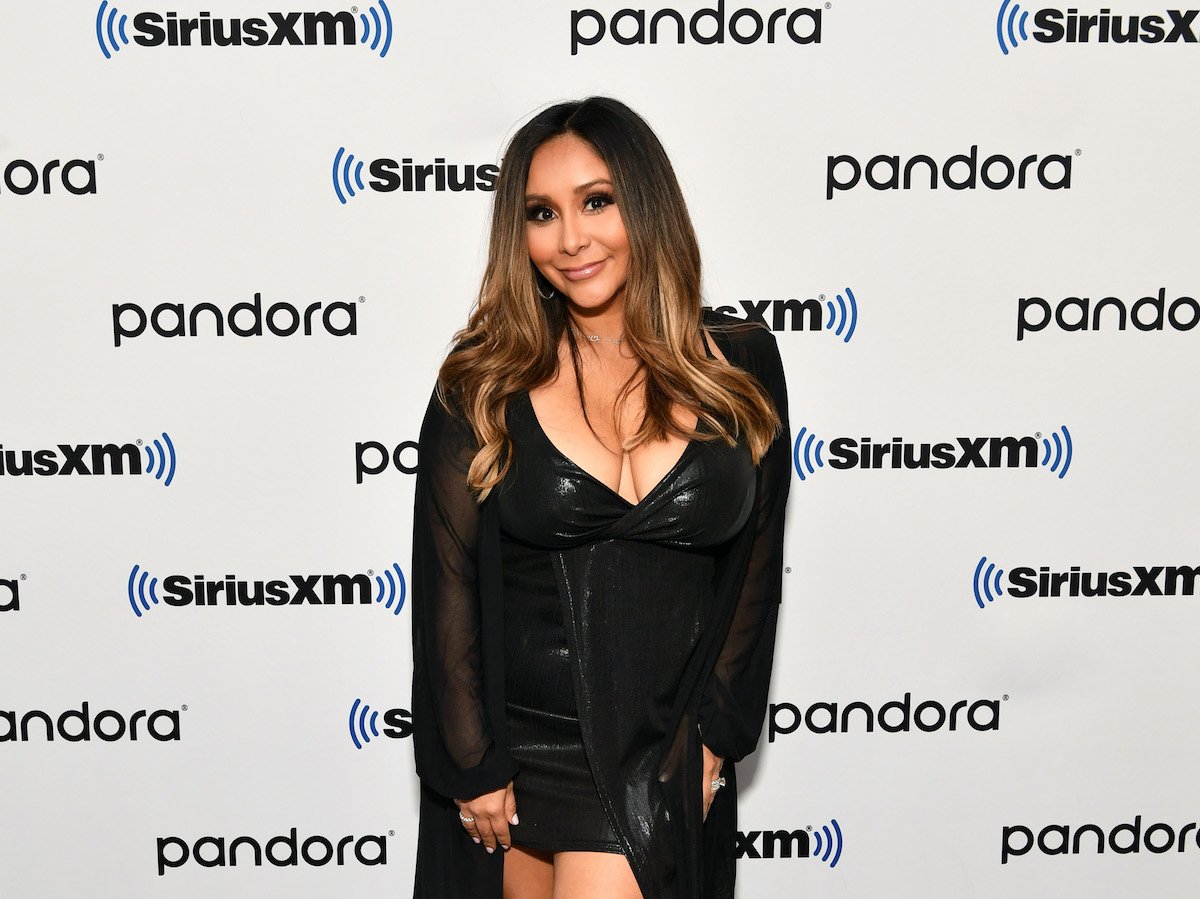 Nicole 'Snooki' Polizzi moved on from 'Jersey Shore: Family Vacation' after Angelina Pivarnick's wedding
Season 3 of Jersey Shore: Family Vacation wasn't short on drama. After what unfolded in November 2019 at Angelina Pivarnick's wedding, Polizzi felt like she couldn't be part of the show anymore. 
"I'm not in the mood to do [the] drama with Angelina anymore, and I just want to be happy and positive, and film fun shows," Polizzi told HelloGiggles. 
According to Pivarnick, Polizzi had "one foot out the door" before the wedding even happened. 
"I would like to sit down with her but she's like, 'I'm not going back because of Angelina!'" Pivarnick told Jenny McCarthy. "I just feel like her one foot was out the door, and that's just the truth. But if she wants to blame this all on me, then she can do that. That's fine."
When Polizzi announced her exit from the show, many fans were upset. As the original party girl, some viewers were concerned about how entertaining the show would be without "Snooki," but most understood Polizzi's decision. Nowadays, Polizzi spends her time managing The Snooki Shop and raising her three children. 
DJ Pauly D says 'Snooki' has FOMO
Since her exit from the series, Polizzi has been nothing but supportive of her roommates on social media. But according to her former co-stars, "Snooki" also feels left out. At least that's what Pauly DelVecchio told Us Weekly. 
"She has super FOMO [Fear Of Missing Out]," the DJ said. "She's in the loop on everything. So, to me, it feels like she didn't quit. She's there — I just hope that she comes back, and I think she will. I don't know. We'll see. I think she will."
Now, it seems like DelVecchio's wishes might come true.
'Snooki' tells her 'Jersey Shore' roommates her return is 'happening'
Many of Polizzi's roommates say they still talk every day, including Jenni "JWoww" Farley. Mike "The Situation" Sorrentino is also close with Polizzi. 
"We are in group chat with Nicole," Sorrentino explained to Us Weekly. "We talk to her all the time and sometimes we feel like we're getting through to her," he added, hinting at the possibility of her return to the series. 
RELATED: Nicole 'Snooki' Polizzi Tells Fans 'It's OK' She's Not Wearing Her Wedding Ring
"Sometimes she'll say in group chat that [her return is] happening, but actions speak louder than words," Sorrentino added. "I guess we will see in the coming seasons! Jersey Shore is doing well, so I'm sure that we'll have another season, but will she come back? I don't know!"
At this time, official word of Polizzi's return has yet to be announced. Stay tuned to Showbiz Cheat Sheet for the latest.