'Jersey Shore' Fans Are Calling This Aspect of Lauren Sorrentino's Pregnancy 'Weird'
'Jersey Shore' fans can't wait for Mike 'The Situation' and Lauren Sorrentino to have a baby, but there's one part of their pregnancy that's 'weird.'
Many Jersey Shore fans are ecstatic about Mike "The Situation" and Lauren Sorrentino's pregnancy. But there's one thing about "Baby Sitch" that isn't sitting right with some fans.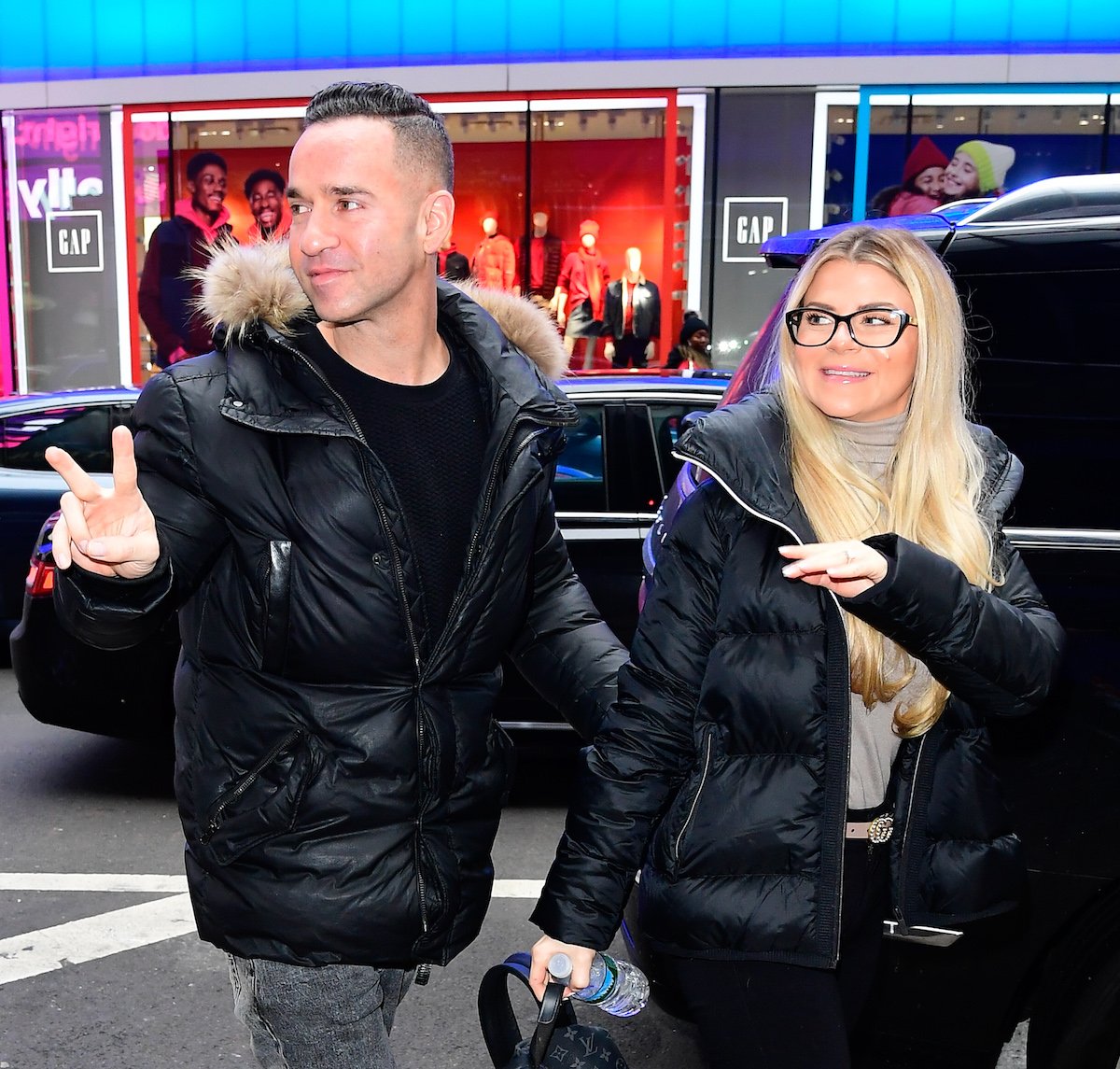 Mike 'The Situation' and 'Laurens' Sorrentino are going to be parents
After months of trying, Mike and "Laurens" are going to have a baby. Earlier this year, Lauren spoke out about having a miscarriage during her first pregnancy. 
"It was hard," Lauren admitted on Good Morning America. "I didn't want to hold this in. I wanted to share it for other people going through it and just be honest so I can kind of heal through the process." 
Now, the Sorrentino's are expecting a baby boy in May 2021. They shared news of their pregnancy with Jersey Shore fans over the Thanksgiving holiday. Later, the couple revealed the sex of their baby. 
"Gym Tan We're having a Baby Boy," Mike said on Instagram. Lauren shared similar sentiments on her personal Instagram, but she also created a separate account for the baby — It's Baby Situation. 
Baby Situation has a social media presence 
Lauren wanted to give Jersey Shore fans as much information as possible without inundating her and her husband's social media feeds. So they created a separate profile to document their pregnancy journey.
Despite the account only having six posts, It's Baby Situation boasts over 197,000 followers so far. The latest post shows Lauren at 16-weeks pregnant with the caption: 
Week 16 & Baby Sitch is the size of an 🥑 another favorite of Mama's foods, she has one every morning with her eggs & toast for breakfast! A lot has been happening over here, this week I had a big growth spurt and knocked Mama on her butt in pure exhaustion for a few days, she slept like a baby 😂 everything was perfect at my week 16 checkup & Mama ordered a fetal doppler so she can hear my ♥️ at home. This weekend my Mama made Christmas cookies and I've been loving every bite she took! Mama has been starting to play music for me since I can start to hear what's happening outside of my little world 🌎 comment below what you'd play for your babies while in utero if this is something you did & think we should continue 🎶 check back with you next week! 💙 baby boy sitch ps Mosey won't leave our side 🥰
'Jersey Shore' fans think it's 'weird' that Mike and Lauren Sorrentino have an Instagram account for their baby 
Many Jersey Shore fans are excited for the Sorrentinos to finally start their own family. 
"He's come such a long way since Jersey Shore first aired," a fan commented on Reddit regarding the Sorrentino's original announcement. "I feel like a proud parent (even though he's well over ten years older than me)."
While most fans are happy for the couple, some find it odd that they have created an entirely separate social media profile for the baby. 
"Is this what people do now when they are expecting?" a fan asked on Reddit. "Make an Instagram page with the unborn baby giving an update???"
"I don't know, but it's weird," another fan replied. 
"I didn't want to come across as a jerk as I am genuinely happy for them," the original poster added. "I just thought it was strange. I am assuming this baby will be part of their social media empire." 
Despite what some fans are saying, Baby Situation's account remains active.