'Jersey Shore' Fans Are Living for This Pauly DelVecchio Interview From 2010
Before Jersey Shore, Pauly DelVecchio worked at a car dealership and moonlighted as a DJ. Now, he's a famous reality TV star. Fans are living for a retro interview of DJ Pauly D — find out why they can't get enough.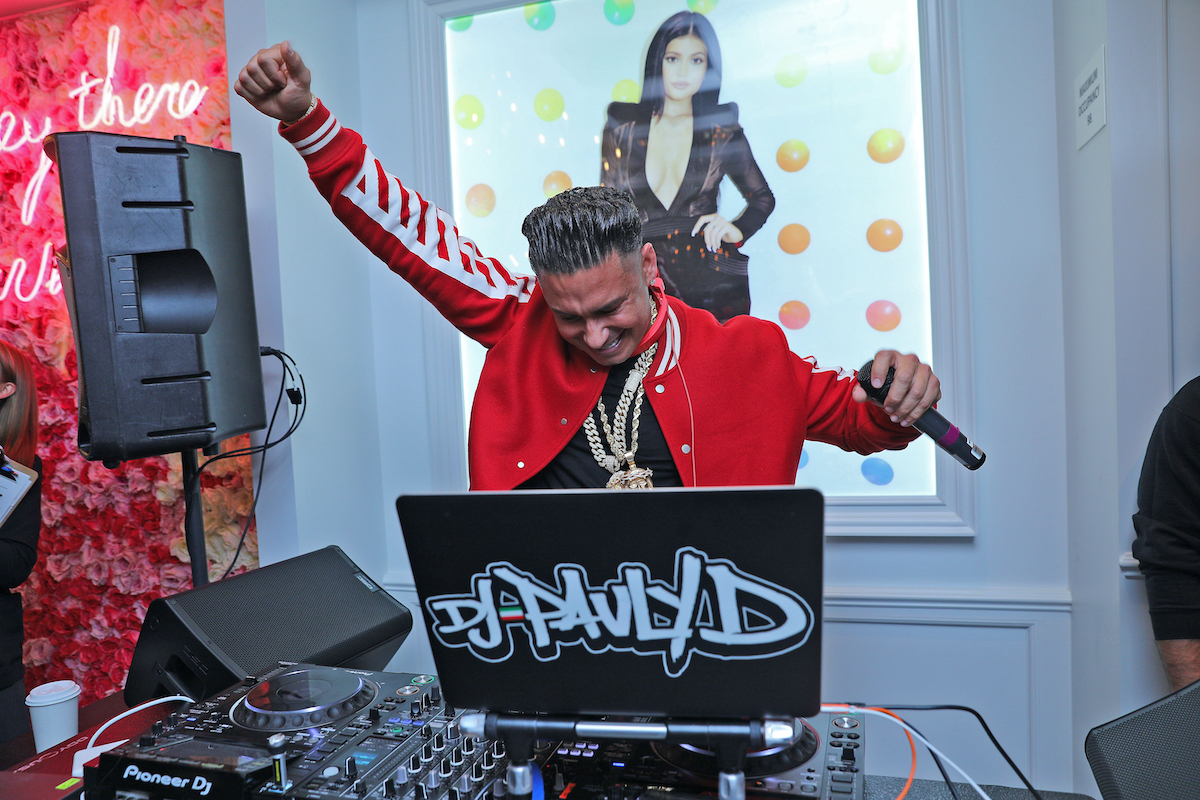 Pauly DelVecchio talks about his 'Jersey Shore' fame 
The Rhode Island native sat down with The Providence Journal for a video interview shared on YouTube in March 2012. As the video begins, DelVecchio talks about what he would like to do with his Jersey Shore earnings. 
"I'm looking into some investments now," he said. "I just want to do the right thing. I don't want to be like a football player [and] bankrupt in three years." 
Throughout the discussion, DelVecchio talked about how proud he was to come from an Italian family. He also stressed how his personality wasn't indicative of Italians as a whole. 
"I don't represent all Italians — I represent myself," said DelVecchio. 
Donna DelVecchio is proud of her son 
In the video, DelVecchio sat down with his mother, Donna. The two combed through a scrapbook she made of his media coverage. Donna was also asked a few questions and talked about when her son got started as a DJ. 
"He set it all up and I had no idea — I just heard a loud volume of music," said the DJ's mother. "So of course, [I wanted] to encourage him, you just hope the neighbors don't complain." Donna was extremely supportive when DelVecchio left to film Jersey Shore Season 1.
Pauly DelVecchio got cast for 'Jersey Shore' through MySpace 
DelVecchio's interview also covered how he was cast on the hit MTV series.
"I got a message on Myspace one day," DelVecchio began. "It was a casting director. She said, 'Pauly we love your look for a show we're doing. You might think this is skeptical [coming from MySpace], but leave us your contact information." 
DelVecchio did, and the rest is history. 
Production went to Rhode Island to film a day in the life of DelVecchio. Naturally, he took them to the gym, tanning, and then to the club.
"What put Pauly D at the instant top of the list was that he owned his own tanning booth at his own house," casting director Doron Ofir told Vulture. 
Fans are loving the throwback clip of DJ Pauly D
DelVecchio talked about his hopes and dreams for the future during the interview, too. He mentioned becoming a world-famous DJ and talked about working on his music with the hopes that one day, he would be able to write and produce his own songs. Today, DelVecchio has checked off nearly everything on that bucket list. 
"I love this interview," a fan said when they shared the video on Reddit. "You can tell Pauly was so shocked by the fame. I smile so much when I watch this."
Other fans were just as happy to stumble across this throwback clip of Jersey Shore's favorite DJ. 
"This was a great interview," said another fan. "He was just happy to be there and to be in this position."
"All this [has] been such a blessing for me," DelVecchio admitted of his fame during the video. "I'm living out my dreams right now, and I'm doing what I love to do all over the world. It's like, this is insane — I can't believe it." 
DelVecchio continues to chase his dreams and feels blessed to be doing so, both as a reality television star and a world-renowned DJ.