'Jersey Shore': What Fans Can Buy From Sammi 'Sweetheart' Giancola's Store Sweetheart Coast
Jersey Shore fans remember Sammi "Sweetheart" Giancola from the MTV show's original run. But since the roommates made their return to reality TV with Jersey Shore: Family Vacation, Giancola hasn't been part of the cast.
Instead, the reality star recently embraced her business side. Giancola recently shared an update about her latest venture, Sweetheart Coast, and what fans can expect to find at the boutique.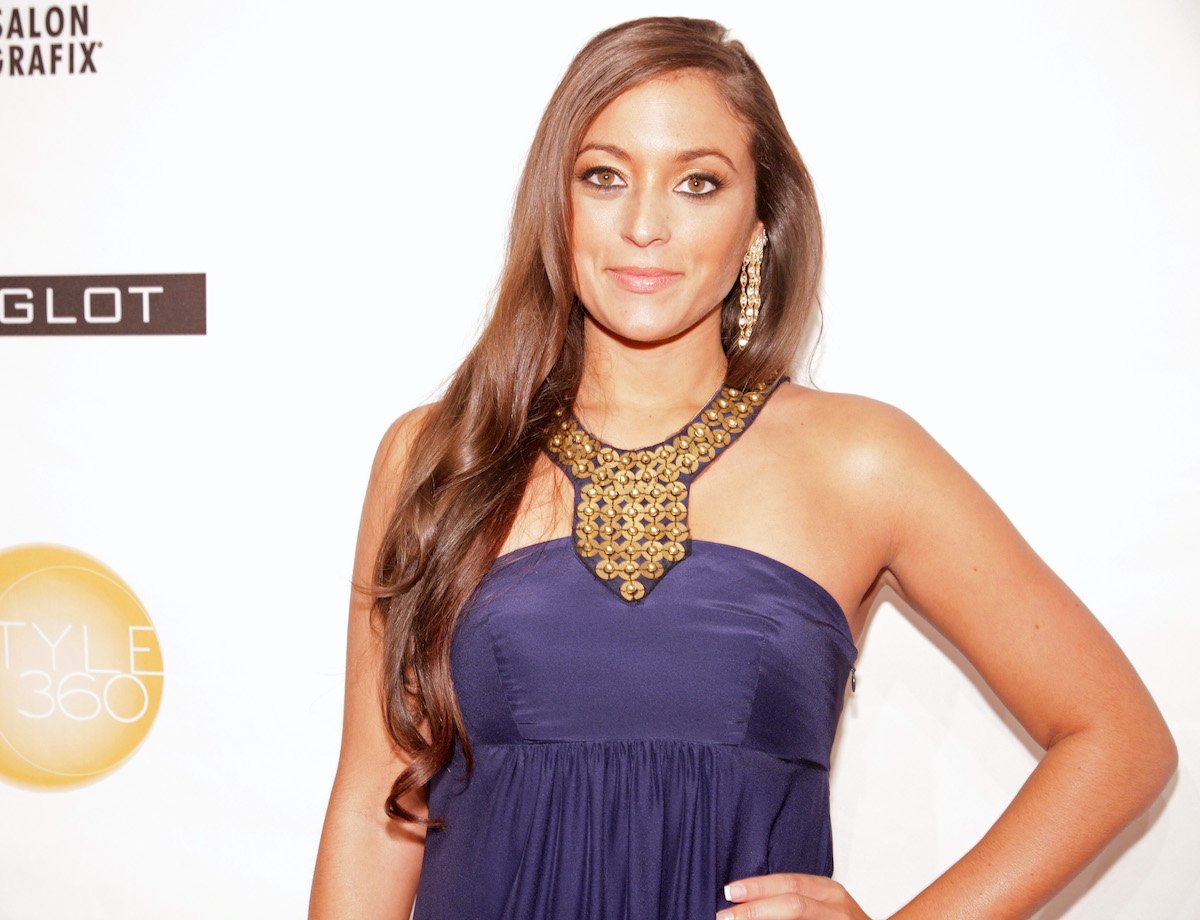 'Jersey Shore' is a thing of the past for Sammi 'Sweetheart' 
When MTV announced Jersey Shore: Family Vacation, many fans were eager to learn if Giancola was going to return. "I have chosen not to join the show this season because I am at a completely different place in my life right now, focusing on my businesses and relationship," Giancola wrote on Instagram at the time. She also mentioned wanting to avoid "toxic situations." 
Regardless of her decision not to return to Jersey Shore, it doesn't appear that Giancola holds any ill will toward her roommates. Instead, she leaned into her business and her relationship.
Giancola was slated to get married in 2020 until the coronavirus (COVID-19) pandemic hit. Now, she and her fiancé Christian Biscardi are looking forward to their new wedding date. As for her businesses, Giancola uses her reality star status to draw in customers to her online store, Sweetheart Styles — a brand she is expanding upon.
Sammi 'Sweetheart' Giancola is growing her business with Sweetheart Coast 
After stepping out of the reality TV spotlight, Giancola put her energy toward her passion — fashion. In 2013, Giancola opened Sweetheart Styles, an online boutique selling clothing and accessories. Sweetheart Styles also brings fans home decor that's "perfect for any fashionista." 
Today, Sweetheart Styles boasts 150,000 followers on Instagram. Plus, the business is expanding! Giancola recently announced her latest business venture and sister company to Sweetheart Styles, Sweetheart Coast. 
'Jersey Shore's Sammi 'Sweetheart' is opening a store on the Ocean City, New Jersey boardwalk
Now, in addition to shopping at her online store, fans can shop Giancola's hand-selected items in person. "I've been wanting to tell you guys [this] for a really long time now," the former Jersey Shore roommate said in her announcement. "I've been working so, so hard on [Sweetheart Coast]." 
Giancola has been working on the brand since November 2020. "It's time that I branch off into some other fun, fashionable things that I enjoy and love," she continued. "Sweetheart Coast is a fun fashionable clothing, accessories, home decor, gifts boutique that will be coming to Ocean City, New Jersey this summer." 
When can 'Jersey Shore' fans shop at Sweetheart Coast? 
Giancola has been going to the Ocean City boardwalk since she was young. "I couldn't think of a better place for me to open up a store," she said on YouTube. "I just love this town." 
Fans will be able to shop their favorite Sweetheart Styles in person in Giancola's store beginning this summer. The boutique is located at 1356 Boardwalk in Ocean City, New Jersey. 
Sweetheart Coast will be open to the public beginning weekends in May. "Come on down this summer," Giancola concluded her announcement. "Maybe you'll see me — you'll definitely see a lot of cute stuff." Giancola encourages fans to follow the Sweetheart Coast Instagram for updates on the store's grand opening.