'Jersey Shore' Fans Get Into a Heated Debate Over DJ Pauly D's Hairstyle
Jersey Shore alum Pauly "DJ Pauly D" DelVecchio has rocked the same hairstyle since the show premiered in 2009. The star recently pointed out that he has had the signature hairstyle since his high school days. His followers recently engaged in a debate over the iconic hairstyle.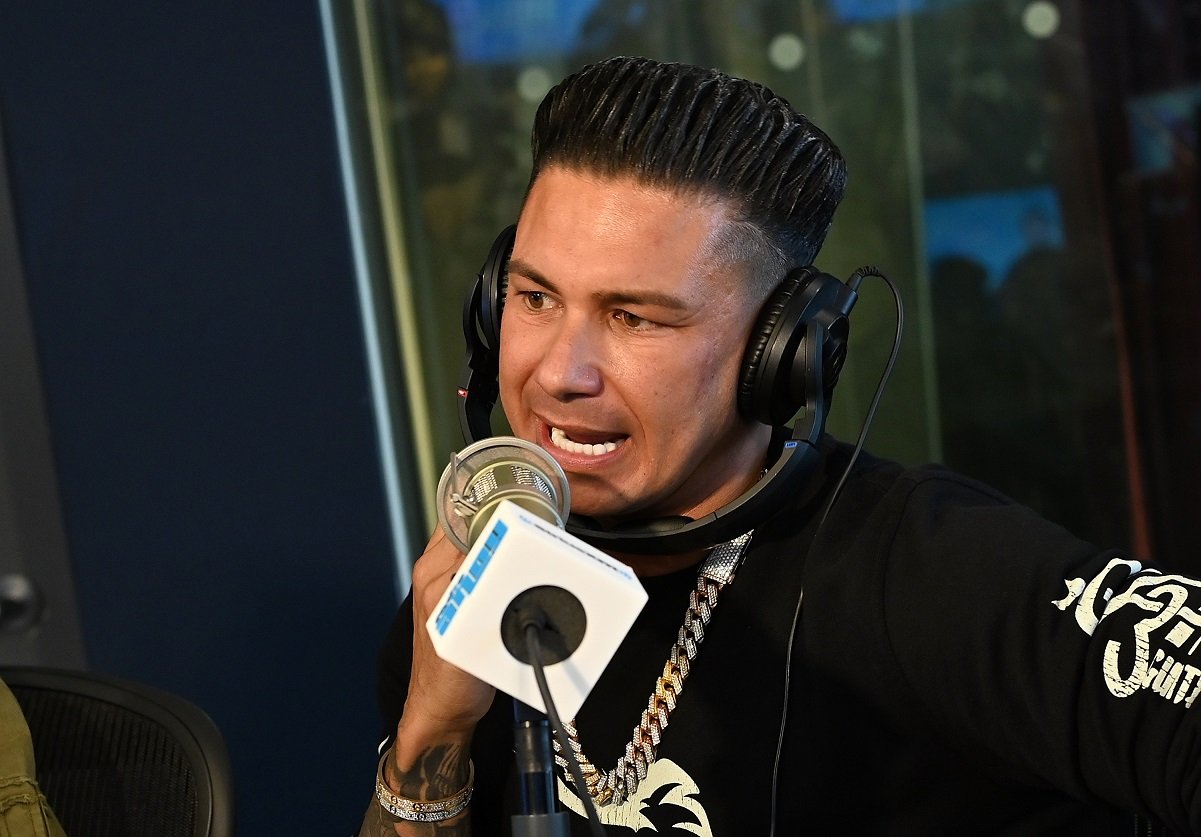 How does DJ Pauly D craft his signature hairstyle?
It takes the Jersey Shore alum about 25 minutes to achieve the blowout and gel his hair into that spiky position. He insists you have to start right after taking a shower. 
"Your hair has to be clean," he said in a video with New York Daily News. "I blow-dry it, and I use a pick, and I pick it up, almost like an Afro — my hair's really thick. And then I put in the product. [Mine is] like Elmer's Glue." 
DelVecchio uses Spiker brand hair gel and the same pick and hairdryer from his early Jersey Shore days.
"If you're not using Spiker, you don't have a blowout," he claims. 
Since he went to Catholic school when he was younger, he began uniquely styling his hair to express himself. It was the only thing he could do to separate himself from the crowd since DelVecchio had to wear a uniform. 
'Jersey Shore' fans complain that DJ Pauly D's hairstyle is 'outdated'
"The spiky hair and baggy clothes is a phase a teenager goes through," one fan wrote on Reddit. "I feel like he never stopped, haha."
Many other fans joined in the conversation to question whether or not Pauly D should change his look.
"I love Pauly, but his clothing and hairstyle is outdated as h*ll now," another fan added.
He did change up his style a bit during the coronavirus (COVID-19) pandemic to add in a beard. Some fans loved it, while others hated it.
"That beard really did wonders for him," one fan commented on Pauly D's Instagram photo.
However, there's always one fan complaining that the DJ should change his iconic hairstyle in almost every post. 
Other fans believe the artist wouldn't be DJ Pauly D without his signature look
"I like his clothing style, though," added another fan. "It's his appearance over the years. And the hair — he sure is unique with that hairstyle. Only Pauly D can have it!"
Fans believe it makes sense that the Reality TV star would keep his signature look. It's how fans remember him.
"I think he's just doing what has always worked for him," one fan wrote on Reddit. "Everyone used to love and praise everything about him so much when the show was popular. So, I think he has the 'if it ain't broke, don't fix it' mindset regardless of how ridiculous/outrageous it is now."
Even if some fans think Pauly D's hair is "outrageous," he will keep rocking the look.