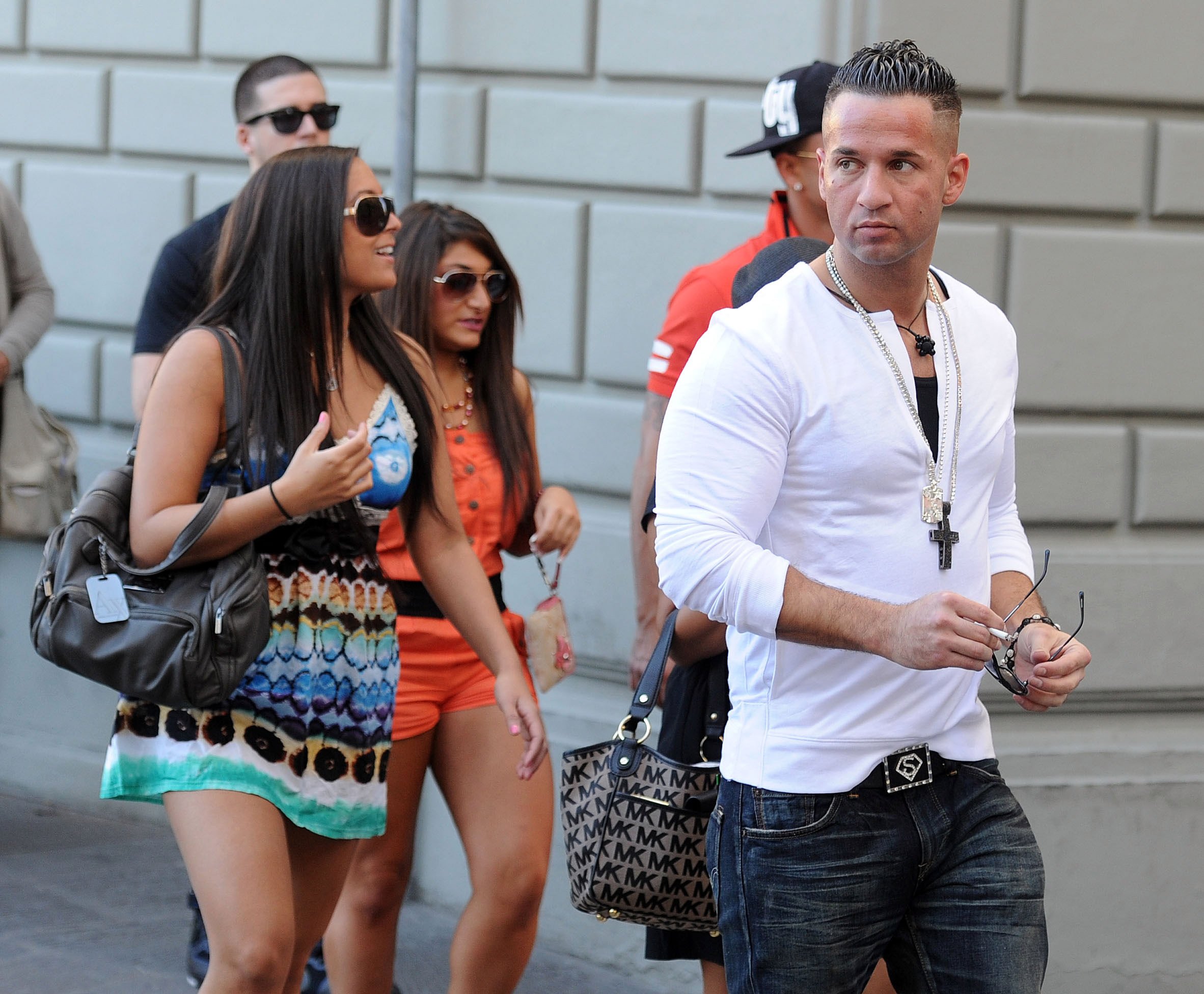 'Jersey Shore' Fans Are Living for This Throwback Moment of Mike 'The Situation' Sorrentino and Deena Cortese
Find out which moment from 'Jersey Shore' Season 4 in Italy between Deena Cortese and Mike 'The Situation' Sorrentino fans can't stop talking about.
Mike "The Situation" Sorrentino has strong relationships with all of his Jersey Shore: Family Vacation co-stars today. But that wasn't always the case, especially during the early seasons of Jersey Shore. During their trip to Italy, Sorrentino and Deena Cortese got into a verbal argument. Now, fans are reliving the glorious comeback Deena Cortese delivered to "The Situation."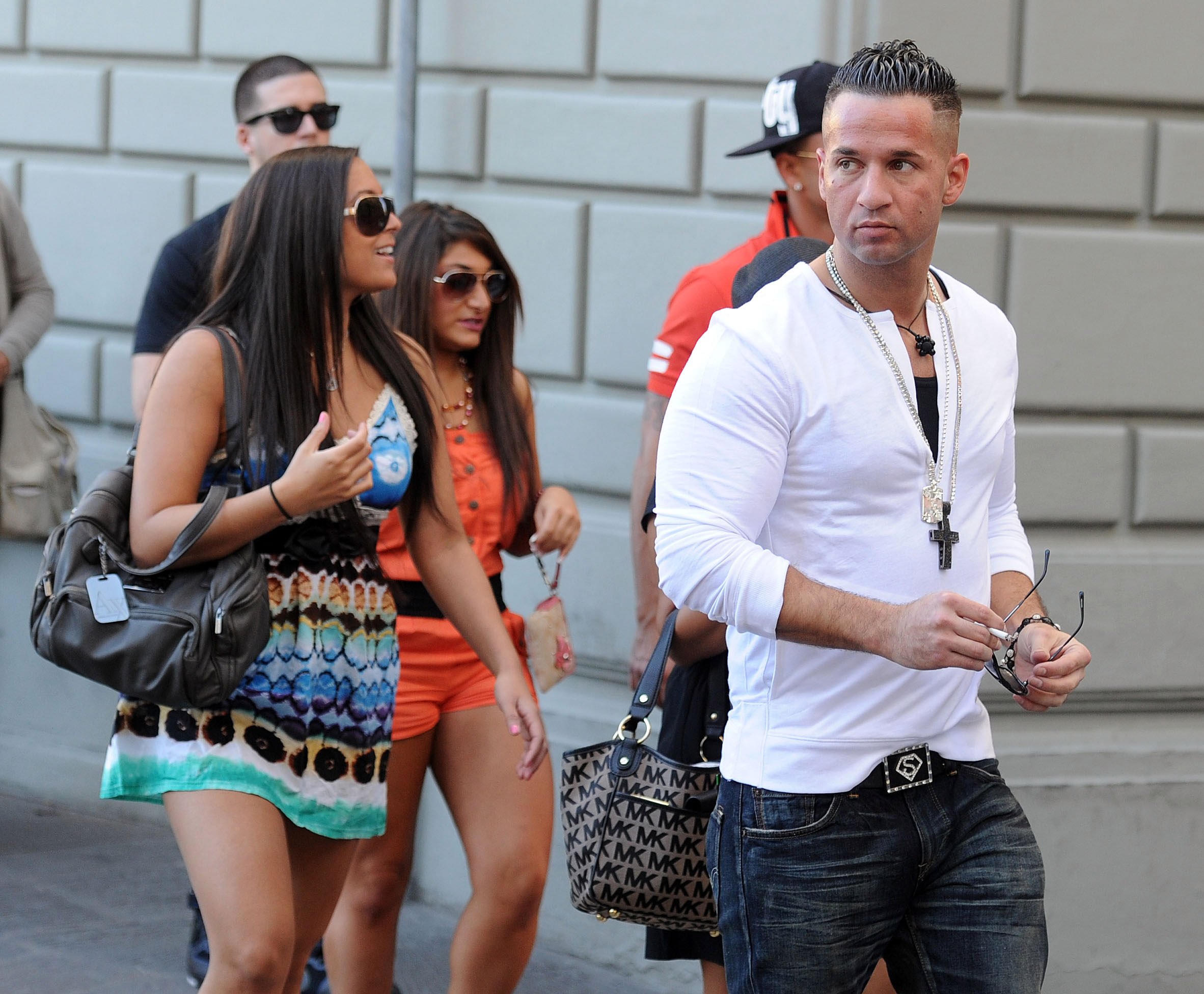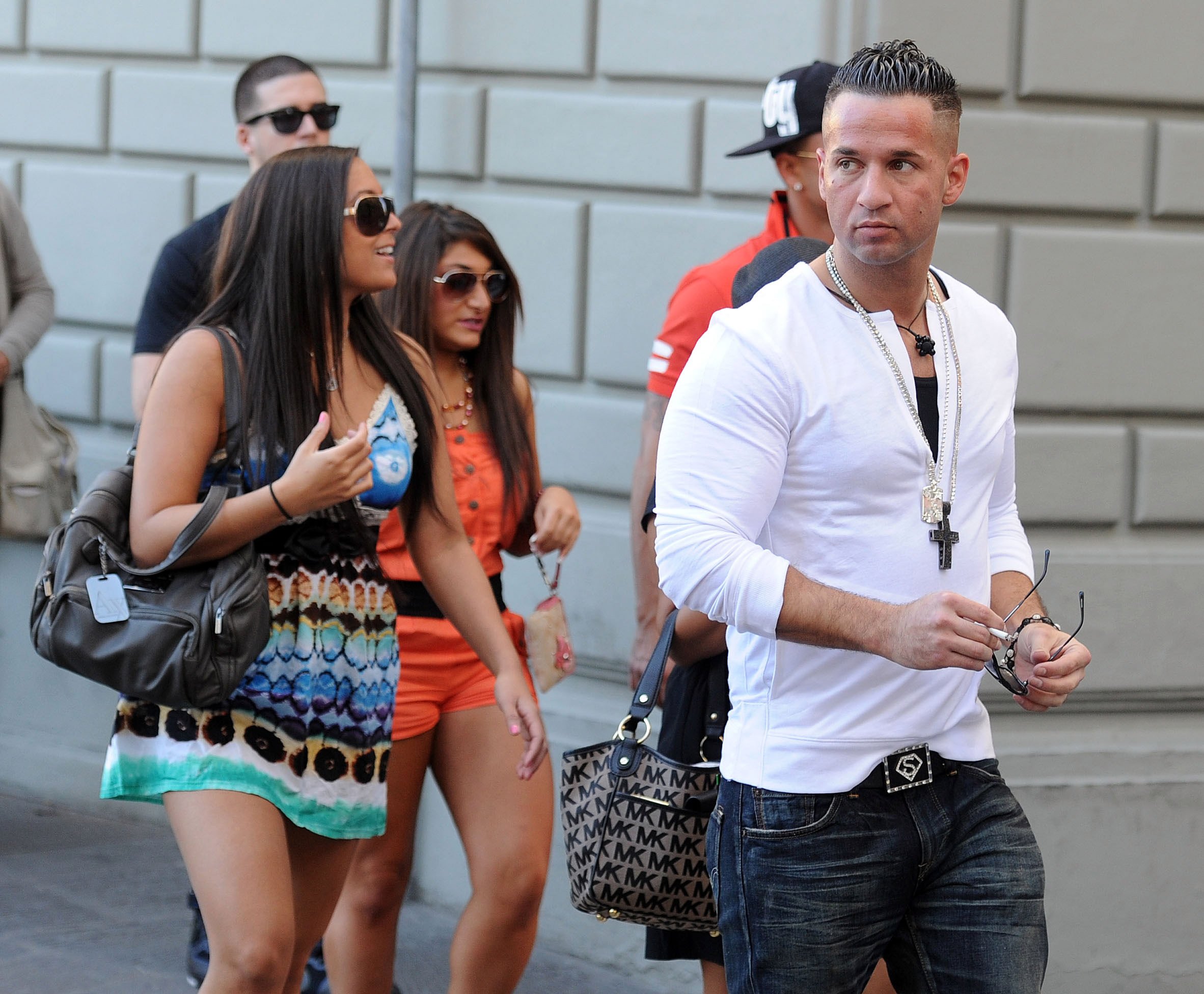 'Jersey Shore' Season 4 took place in Italy 
MTV announced the cast of Jersey Shore would film in Italy for their fourth season in 2011. "The cast is headed to the birthplace of the culture they love and live by," Chris Linn, then Executive Vice President of Programming and Head of Production for MTV said in a press release. "We can't wait to see what erupts as a result."
Ironically, filming in Italy was anything but easy. Finding a place for the roommates to live was "the most insane thing I probably have done to date," executive producer SallyAnn Salsano told Bustle in 2019. From finding security for the now-popular cast to avoiding legal trouble — Sorrentino and Nicole "Snooki" Polizzi both had run-ins with Italian authorities — Salsano had several hurdles to jump over. 
Luckily, everything worked out. Production was able to film season 4 in it's entirety in Italy and return to Seaside Heights, New Jersey for season 5. What's more, Salsano says she'd go back to Italy and film again if she could, despite the many challenges production faced. 
"Everywhere I've been with them has been crazy," she told Bustle. "We talk about going everywhere. Literally we sit down all the time, we're like, 'We wanna go here, we wanna go here.'" At this point, Mexico, Thailand, and Greece are all on the travel list, perhaps for a future season of Jersey Shore: Family Vacation.
'Jersey Shore' fans are living for the comeback Deena Cortese's delivered to Mike 'The Situation' Sorrentino in Italy 
Outside of Sorrentino's encounter with a concrete wall, several other notable fights occurred during the Italy season of Jersey Shore. One has become popular again thanks to fans on Reddit. 
"Loved Deena for this," one fan wrote, sharing a clip of Sorrentino and Cortese arguing. "Don't make me go low blow — I will," Sorrentino tells her in the clip. 
"Yeah, I'm fat? I'm fat?" she exclaims. "You wanna call me fat, Mike? Because that's what you call every woman. I can lose weight for free — you need about 10 grand to fix your f—— face." 
"Best comeback ever!!!" commented one fan. "I remember loving her during the original run and now I remember why," said another. 
Mike 'The Situation' Sorrentino and Deena Cortese are close today 
Regardless of their past arguments, Sorrentino, Cortese, and the rest of the Jersey Shore: Family Vacation roommates remain a family unit. "Beautiful family," Sorrentino commented on a recent Instagram post from Cortese. "To Deener and Chris." 
She returns the love on Sorrentino's Instagram posts. "Such a cutie!!!" Cortese commented on a post of Sorrentino's son, Romeo Reign. Sorrentino and Cortese will return in new episodes of season 5, for which MTV has yet to announce a release date.
Stay tuned to Showbiz Cheat Sheet for updates on Jersey Shore: Family Vacation Season 5. And don't forget to tune in to the "Meatball Day Wrap Up Special" on Sept. 9 to see more from the roommates.