'Jersey Shore' Fans Rediscover Jenni 'JWoww' Farley's Role in 'One Life to Live'
The soap opera One Life to Live hasn't aired a new episode since January 2012, but the 2013 reboot from Prospect Park has people talking. The character-driven soap is available on Apple TV+ and Jersey Shore fans have rediscovered Jenni "JWoww" Farley's guest appearance.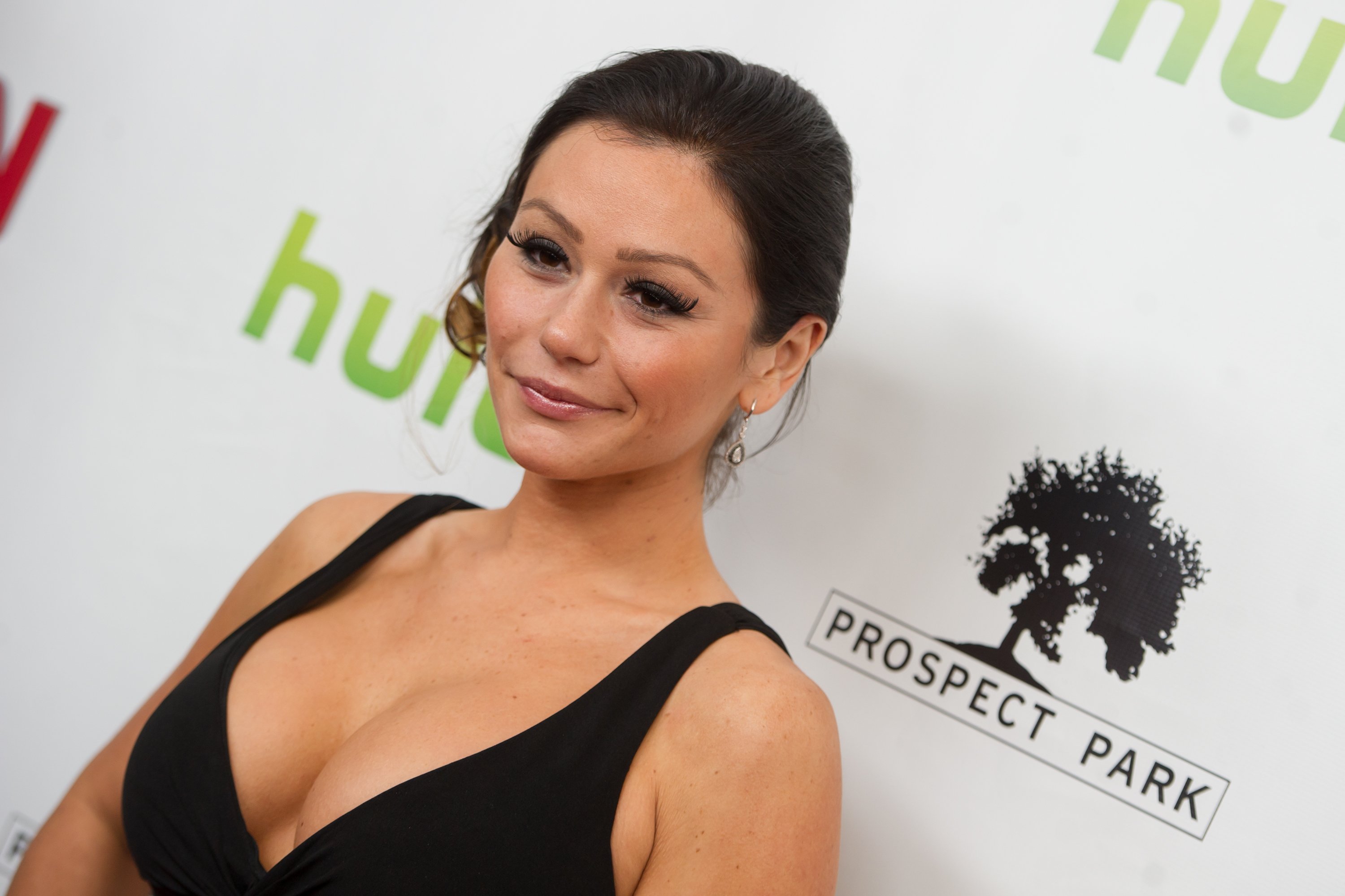 Jenni 'JWoww' Farley's guest appearance on 'One Life to Live' 
After seeing a tweet about One Life to Live being available to stream on Apple TV+, Farley retweeted: "Yay now everyone can see my terrible acting on @AppleTV." Farley played Nikki in the reboot of One Life to Live, a bartender at Blair Cramer's nightclub Shelter. 
In a behind-the-scenes YouTube video from 2013, Farley talks about the role of Nikki. Farley related a lot to the character, having worked at a bar before joining the cast of Jersey Shore.
"I'm a little too nervous to learn lines," Farley admitted at the time. "I have no idea what positioning and blocking and where things that they're saying up there mean, but I'm going to try my best."
'Jersey Shore' star was 'terrified' to appear on 'One Life to Live'
In another YouTube post from 2019, Farley looked back on her One Life to Live appearance. "I was terrified to do scripted TV," the reality star admitted. "I cannot remember lines [and] I have one of the worst types of stage fright." 
RELATED: Jenni 'JWoww' Farley Tells Us How She Fosters Young Writers; Find out How to Write for Her Blog Miss Domesticated
Farley hoped she would break herself of her stage fright by guest-starring in the soap opera. But as she explains in her YouTube post, it did not. "It completely took me out of my uncomfortable comfort zone and threw me into a whirlwind," she said. 
Fortunately, Farley's One Life to Live role wasn't too far off from her own personality. "I had to fight, yell, kiss people, make up, break up, start s***," she described. These are all behaviors she exhibited on Jersey Shore.
'JWoww' wishes 'One Life to Live' would come back
Fans of the soap opera loved the One Life to Live reboot. But in September 2013, Prospect Park had to suspend production because of a legal dispute with ABC over the characters and actors who were lent to General Hospital (via TV Insider).  
"I always wish that it would come back," Farley said in her 2019 video post. "Nikki's part is still not finished. I still need to throw a b**** over the bar, which was going to be my next scene!"
Instead of pursuing more roles in soap operas, Farley continued her career in reality TV. Today, she remains part of the cast of Jersey Shore: Family Vacation. 
Jenni 'JWoww' Farley's scripted roles
One Life to Live wasn't Farley's only venture with scripted parts. She appeared in the TV series TNA iMPACT! Wrestling, plus movies like The Three Stooges and The Mint. 
Farley also has producer credits on her and Nicole "Snooki" Polizzi's spinoff Snooki & JWoww. She was also the executive producer of the 2014 horror movie Jersey Shore Massacre.
Stay tuned to Showbiz Cheat Sheet for updates on all things "JWoww" and Jersey Shore: Family Vacation.
RELATED: Jenni 'JWoww' Farley Works Closely With Kulture City, Wants Autism Organization on 'Jersey Shore: Family Vacation'