'Jersey Shore' Fans Speculate What Baby Girl Situation's Name Might Be After Mike 'The Situation' Posts 'It's Happening'
Jersey Shore fans will get a baby announcement from Mike "The Situation" and Lauren Sorrentino any day now. In the meantime, fans on Reddit are speculating about what Baby Girl Situation's name will be. Here's what they think Mike and Laurens could name their second child based on a clue Mike dropped earlier this week.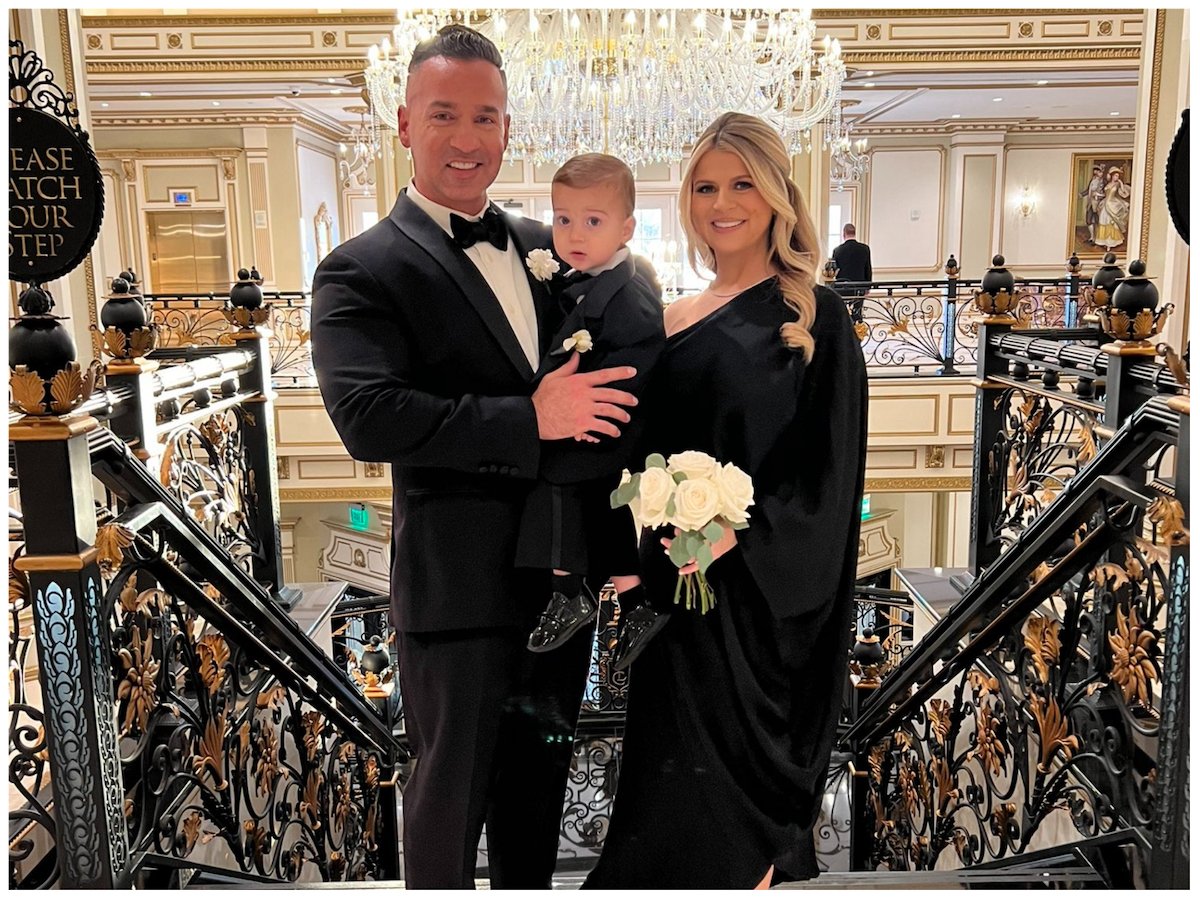 Mike Sorrentino tweeted about his baby girl on Jan. 24
"It's happening," Mike tweeted on Jan. 24 at 8:09 a.m. He used a baby emoji to conclude the tweet, leading many fans to believe Lauren had gone into labor. Lauren was full-term on Jan. 24, which means the baby's arrival could be any day now. 
"Praying for a safe arrival!" one fan replied. "Sending lots of love to the situation family!" Another added: "Congratulations, can't wait to see pictures of your baby girl." 
At publication, Mike and Lauren haven't shared news of their daughter's arrival. Their son Romeo was born on May 26, 2021, but Mike and Lauren waited a day to share news of his birth on social media. If the baby girl is here, fans could get to see pictures before the start of the weekend. 
'Jersey Shore' fans speculate about the name of Mike and Lauren's second baby
In a promotional video from the official Jersey Shore Twitter account, Mike and Lauren talk about the pending arrival of their baby girl. The couple plans to keep her name a secret until she is born like they did with Romeo Reign. However, Mike dropped a hint about Baby Girl Situation's name in the video. 
According to Mike, his second child's name could start with a G, M, B, or L. As Lauren explained, they waited until the last second to decide on Romeo's name. Since the couple hasn't made an official announcement, fans have started to speculate based on Mike's clue. 
"Gia, Milan, Bianca, Lauren," said one Redditor. "Bella," guessed another Reddit user. Another joked: "Gucci, money, Balenciaga, or Louis Vuitton."
Mike and Lauren found out about Baby Girl Situation on Romeo's birthday
As the couple shared on Romeo Reign's Instagram account, they found out they were expecting on his first birthday. "The moment we found out that Romeo was going to be a big brother," the Sorrentinos captioned a photo of Lauren and Romeo holding up the pregnancy test. "It was May 26, 2022, his 1st birthday and the best present ever!" 
Many Jersey Shore fans can't wait to hear an update about Baby Girl Situation. She could be born in time for the season 6 premiere of Jersey Shore: Family Vacation, which is Thursday, Jan. 26. Stay tuned to Showbiz Cheat Sheet for updates.