Some 'Jersey Shore' Fans Think Angelina Pivarnick and Chris Larangeira Are Getting Divorced, Other's Call It Clickbait
Since their November 2019 marriage, many Jersey Shore fans have assumed that there are issues within Angelina Pivarnick and Chris Larangeira's marriage. Now, thanks to Pivarnick's recent social media activity, fans once again believe divorce is on the table for the Jersey Shore: Family Vacation couple.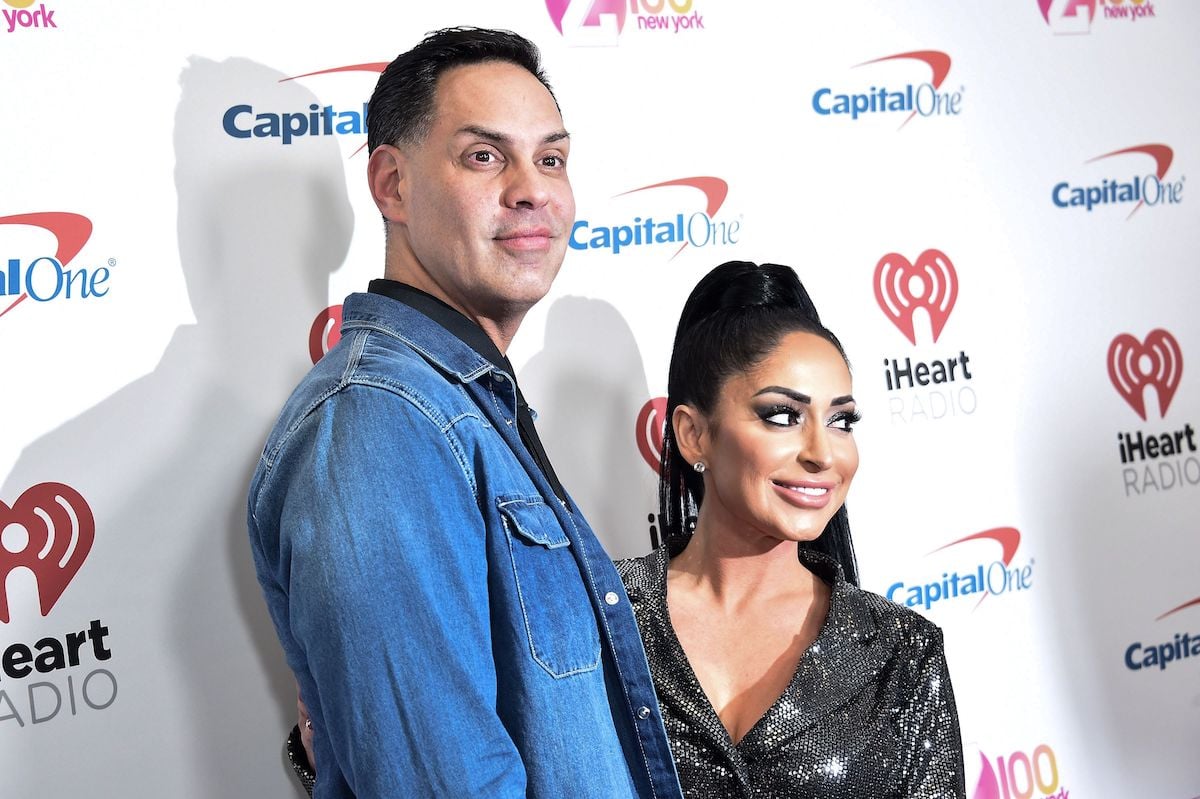 Angelina Pivarnick mimicked Chris Larangeira's cat post 
In September 2020, Jersey Shore fans went wild, assuming Pivarnick was unhappy in her marriage. At the time, Pivarnick was frequently out with women from Double Shot at Love. Meanwhile, Pivarnick's husband was home alone, posting photos of their pets. 
"All I need in life," Larangeira captioned a photo of him and their pet cat. Later, Pivarnick revealed the cat's name is Angelina and said her husband was "saying all he needs is Angelina, meaning he has two."
"Stop writing fake news about us," she petitioned in her Instagram Stories.
But recently, Pivarnick shared a post similar to the one that got fans thinking her divorce from Larangeira was imminent. "My love," she wrote over a photo of her cat in her Instagram Stories. "No one else matters." 
'Jersey Shore' fans think Angelina Pivarnick's social media hints at 'moving on' 
Pivarnick is relatively active on social media. While she doesn't share much of her personal life with Larangeira, she is not afraid to post about her favorite products or her latest glam look. But in a recent post, Pivarnick talked about her plans for 2021. 
"It's only been 9 days into the new year and I've already learned a lot," Pivarnick captioned the Instagram photo. "I commit to making this year the best one yet. [On to] bigger and better things." 
"Angelina and Chris getting divorced?" a fan brought up on Reddit. "They stopped following each other and her two recent posts are suggesting moving on." 
"I've come to the conclusion that they fight often and impulsively block/unblock each other," one fan theorized. 
"They have done that once before and were still together," another fan said. "I wouldn't really read too much into that." 
Regardless of what's fans perceive to be true and what is clickbait, some fans are over these types of posts from the Jersey Shore: Family Vacation star.
"The back and forth with those two is exhausting," a fan commented on Reddit. 
'Jersey Shore' fans think Angelina Pivarnick is fishing for likes by pretending her marriage is in trouble 
After the heat Pivarnick took for her baby clickbait, many fans assume she is using the divorce rumors to garner follows and likes on social media. Other fans think Pivarnick is making a joke out of the commotion Larangeira's posts have caused in the past. 
"You do realize she's making a joke out of it," another fan said in a different Reddit threat regarding Pivarnick's cat post. "They all even mentioned it when they got questioned Chris and her about the post from his cat from a long time ago." 
Despite the conversation her social media posts have sparked amongst Jersey Shore fans, it doesn't seem like a divorce between Pivarnick and Larageira is likely.