'Jersey Shore' Fans Think Angelina Pivarnick Gave a Hint About Her Divorce During Instagram Live
Angelina Pivarnick went live on her Instagram and fans thinks he hinted at Chris Larangeira's sexuality and the role it played in their divorce.
Jersey Shore star Angelina Pivarnick went live on Instagram and had many of her followers thinking she dropped a clue about why she and Chris Larangeira are getting divorced. Find out what Angelina alluded to on her Instagram. Plus, what the reality TV stars have said publicly about their divorce.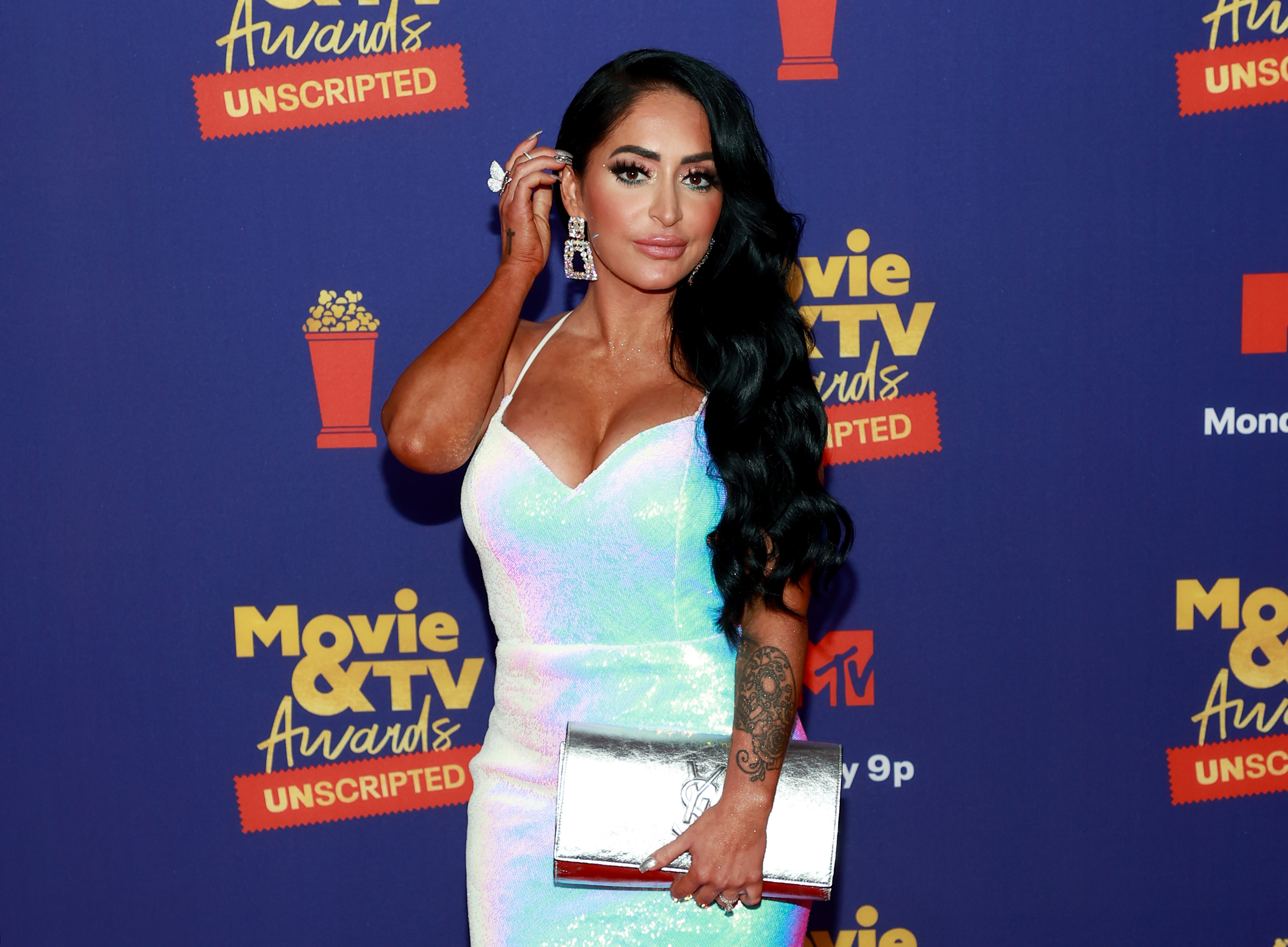 Angelina Pivarnick and Chris Larangeira's marriage remains a hot topic in episodes of 'Jersey Shore: Family Vacation' 
Chris and Angelina tied the knot in November 2019, as documented in Jersey Shore: Family Vacation Season 3. Less than two years later in January 2021, Angelina filed for divorce. Ultimately, Angelina never served Chris the papers from her January 2021 filing, so the courts dismissed it in August 2021. 
The MTV reality series documented the ups and downs of their relationship throughout season 4, but things seem to be looking up for the couple in season 5, which filmed in November 2021. At the beginning of Jersey Shore: Family Vacation Season 5, Angelina set a deadline regarding her relationship with Chris. But as The Sun reported, Chris filed for divorce in New Jersey on Jan. 22, 2022.
'Jersey Shore' fans think Angelina Pivarnick alluded to Chris Laragangeira's sexual orientation on Instagram
"Is Angelina insinuating what I think she is about Chris?" a Redditor posted on Mar. 21 with a clip from Angelina's live video. In the clip, she says, "I don't have … what people are looking for," looking down at her body. "Sometimes people are looking for other things and I don't have that, so." 
"Sounds like a she's saying she can't please him because she doesn't have a [penis]," said one Reddit user. 
"If she's implying Chris is looking for [men], that's pretty s****y way of outing him," said another Reddit user in the comments. "If it's not true, that's also a super s****y thing to say."
"Either it's true and she outed him, or it's not true and she lied about him," said another Redditor. 
Another comment reads: "If she knows he was looking for what she doesn't have, why did she wants to remain in the marriage after knowing that. They need to get off social media, I guess Ang doesn't realize how embarrassing the whole comment is." 
Regardless of whether Angelina's comment holds any weight, many fans don't think Chris' sexual orientation matters. "If Chris is gay so what … She should let him have privacy," another Redditor said in the comments. "If Chris is gay he can decide when/ if he wants to announce. Looks like these two are destined for a tabloid divorce."
Chris Larangeira and Angelina Pivarnick address their divorce on social media 
For a while, the reality TV couple didn't address their divorce publicly on social media. But during the Mar. 17 episode of Jersey Shore: Family Vacation, Angelina spoke out on Twitter. 
"Its been hard," she tweeted. "All of it. Chris has been going to the media and my roomies. I don't know why, but I've been silent." 
Angelina previously alleged Chris was speaking to The Sun about their divorce, but Chris alleged it wasn't him on Mar. 21. "Just to clear things up," he said in his Instagram Stories. "I haven't spoke to any media nor do I ever plan on it. Whatever you have heard is not from me. Believe me, if I did you all would know." 
The cast is currently working on the second half of season 5. At publication, it's unclear if Chris is still filming for the MTV series. Watch the Jersey Shore: Family Vacation Season 5A finale on Mar. 24 at 8 p.m. ET on MTV.