'Jersey Shore': A Former Producer Thinks Fame Went to Vinny Guadagnino's Head
When Jersey Shore debuted, Vinny Guadagnino was a reserved kid from Staten Island. Eventually, Guadagnino shared his experience with anxiety, even taking some time off from the show to be home with his family. Today, Guadagnino is anything but shy.
As a star on Jersey Shore, Jersey Shore: Family Vacation, Double Shot at Love, and a stripper at Chippendales, Guadagnino has skyrocketed to stardom. But some fans wonder — did all of that fame go to Guadagnino's head?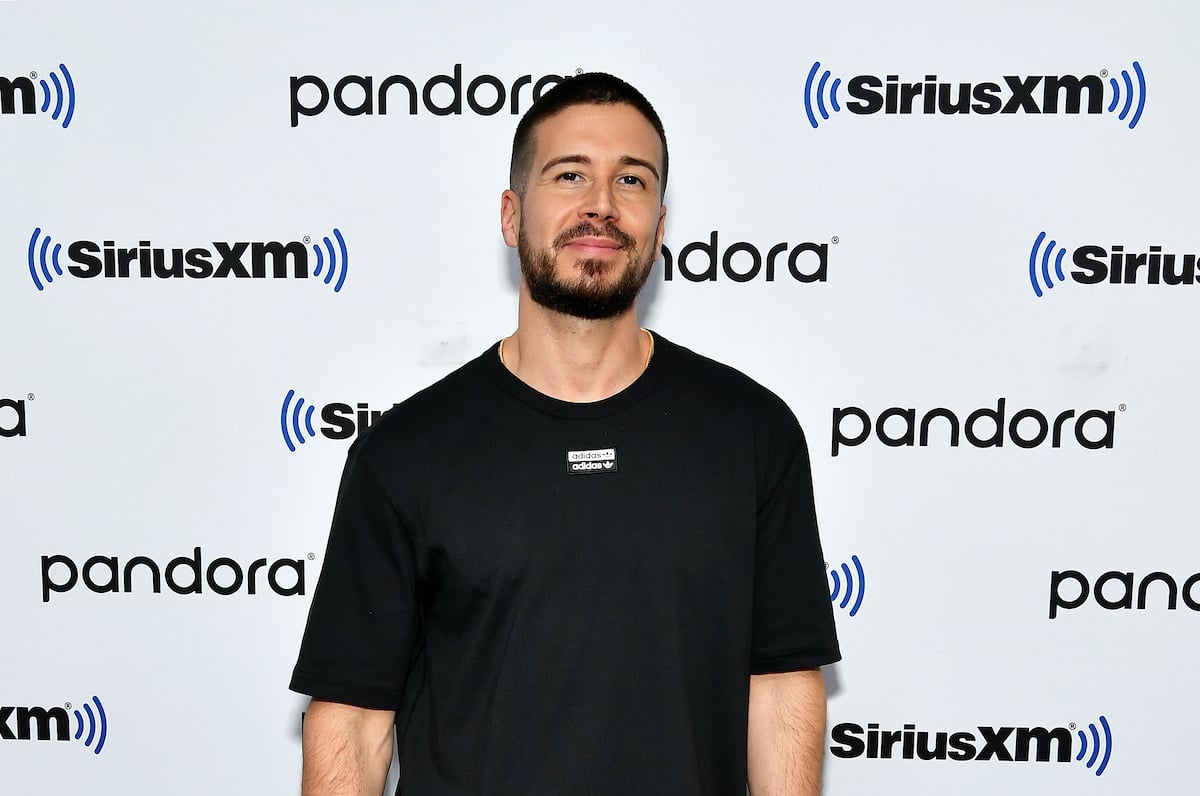 Vinny Guadagnino was a shy Staten Island guy when 'Jersey Shore' started
During the early days of Jersey Shore, Guadagnino was much quieter and reserved than he is now. Of course, he's still not the loudest roommate on the show — that spot is reserved for Pauly DelVecchio. But when those eight strangers met that first summer in Seaside Heights, New Jersey, Guadagnino was the most soft spoken.
"Vinny was articulate and a smart young man," a story producer who worked on Jersey Shore's first four seasons revealed on Reddit. Unfortunately, outside of the show, this producer says Guadagnino would behave differently.
"When I would see him outside of the show, he came off as slightly rude and with his nose in the air pretty high," they added.
Today, Vinny Guadagnino is anything but shy
Fans have seen Guadagnino evolve over the years. He's still one of the most reserved roommates on Jersey Shore. However, he seems to have found his stride in the reality television world.
Guadagnino has several gigs outside of Jersey Shore that showcase his more outgoing personality. In April 2019, Guadagnino and DelVecchio dated 20-some women — at the same time — in the hopes of finding a Double Shot at Love.
After that, Guadagnino landed a gig as the "Keto Guido" at Chippendales. Before the coronavirus (COVID-19) pandemic, he was bearing it all at the iconic Las Vegas location.
What's more, Guadagnino is a co-host on Revenge Prank. The MTV series has Guadagnino helping strangers develop elaborate pranks and participating in them.
No matter how Guadagnino comes off in the projects he has taken on since Jersey Shore, the former producer still feels as though he has changed. And not in a good way.
A former 'Jersey Shore' producer thinks Vinny Guadagnino rides his ego and has an 'arrogance'
It's difficult to say whether all of his Jersey Shore fame and fortune went to Guadagnino's head. However, the former producer who met Guadagnino before he became a reality star has an opinion.
"I loved Vinny in season 1 because he was incredibly mature," they reiterated. "But, as the fame progressed as well as the seasons, he rode on his ego a lot."
RELATED: 'Jersey Shore': Production Cut This Story Because It 'Didn't Make Sense'
They cited season 3 specifically. During that season, fans met Nicole "Snooki" Polizzi's friend, Caitlin Ryder, and the grenade whistle was used frequently.
"Arrogance isn't cute, no matter how you slice it," the producer concluded regarding Guadagnino's change in attitude.
Whether or not Guadagnino remains as arrogant and egotistical as this producer perceives is up for debate. Regardless, thousands of fans still love and support the "Keto Guido."