'Jersey Shore': How Nicole 'Snooki' Polizzi's Hangover Cures Have Evolved Over the Years
Nicole "Snooki" Polizzi is the breakout star from MTV's original series Jersey Shore. Her vivacious personality and her penchant for a good time made her a standout to producers and fans alike. 
Polizzi is no longer partying like she used to on the early days of Jersey Shore, but she's no stranger to a glass of wine. Find out how Polizzi nursed her hangovers on Jersey Shore compared to how she cures them now.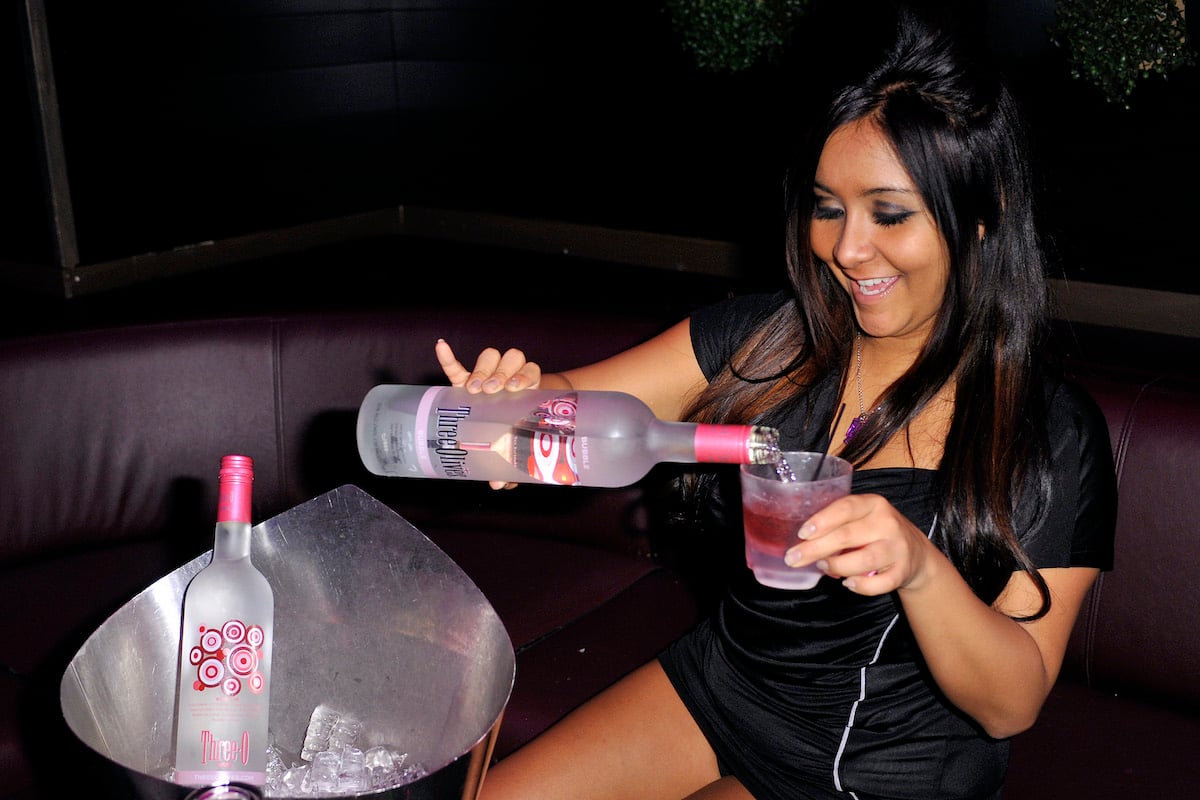 Nicole 'Snooki' Polizzi lived her best life on 'Jersey Shore' 
"Party's here!" Polizzi exclaimed when she first entered Danny Merk' shore home. She wasn't lying! From losing track of the beach to beating the beat up at Karma, Polizzi was a wild child those first few summers in Seaside Heights, New Jersey. 
All of that drinking meant plenty of hangovers for the Jersey Shore roommates — especially "Snooki." Often, her hangovers would get in the way of producers' tasks behind the scenes, like conducting one-on-one interviews. 
'Snooki' hated doing interviews for 'Jersey Shore' 
Jersey Shore producer SallyAnn Salsano sat down with Polizzi on her former podcast, Naturally Nicole. Salsano described just how much Polizzi hated doing interviews for the show — those scenes with the roommates wherein producers ask them questions about scenarios in the house.
Polizzi couldn't stand doing the interviews required during the early days of being a Jersey Shore reality star. If and when producers could get her to do interviews, Polizzi was drunk while they filmed them. 
But there was one instance where Polizzi was so hungover, she absolutely refused to get out of bed and do her interviews with Salsano.
"Nicole used to never want to get up to do her interviews," Salsano said on the podcast. "I remember having to get you up to go to those interviews wasted. It was not always easy." 
"Because I was hungover!" Polizzi replied. She recalled the instance Salsano was referencing. A frustrated "Snooki" threatened to pee on Salsano, who tried laying in bed in an attempt to get her up. 
"I swear God, if you don't get out of bed, I'm going to pee the bed," Salsano remembered Polizzi saying."I got out of the bed — I did not lay in your pee — and I let you go back to sleep, so [your method of peeing] worked." 
Nicole 'Snooki' Polizzi's hangover cravings have evolved from an egg sandwich to McDonald's fries 
Salsano also talked about Polizzi's favorite hangover foods — the ones that would get her out of bed to do said interviews. 
"You would always make us go to wherever and get you an egg sandwich," she said in the episode. "Number two — it was all about the green drink from Starbucks. How crazy is it that the name of that drink is G.T.L.?" 
Nowadays, Polizzi's hangover cravings have changed. 
"Anytime I'm hungover, Jionni orders me [McDonald's fries and pepperoni calzone]," Polizzi shared on her Instagram Stories in December 2020. 
Her Starbucks preferences have changed, too, but not all that much. Today, Polizzi's typical Starbucks order is a green tea latte with soy milk and no foam or syrup.