'Jersey Shore': Inside Ronnie Ortiz-Magro's Ugly Social Media Feud With His Girlfriend (and the Even Uglier Split)
Ronnie Ortiz-Magro and the rest of the Jersey Shore alums have been back in the spotlight because of Jersey Shore: Family Vacation. While he was on the reunion show, his girlfriend, Jen Harley, was pregnant with their daughter and he wasn't exactly faithful.
Ortiz-Magro was seen talking to a woman named Antonia in the club, then invited her and her friends back to the house. He went on to get into the jacuzzi with Antonia. The episode ended with him giving her a tour of the house, then going into a room with her where kissing can be heard.
So it's no surprise that Ortiz-Magro and Harley might no longer be on good terms. The two were seen having heated exchanges on Instagram. So what is going on? Here are 10 things to know.
1. Ortiz-Magro insulted Harley in an Instagram story
The former couple's breakup was made public when Ortiz-Magro wrote in an Instagram story, "Note to self, can't turn a natural born H**, into a HOUSEWIFE, if you find them in the gutter then leave them in the gutter." He then said, "Not all people can be saved when they are so far gone. All you can say you did ur best and keep it moving."
He then began asking fans questions. "If your significant other keeps sex videos of their ex, shouldn't they show enough respect to delete them, esp after being in a new relationship for over a year?"
Next: This is how Harley responded to the post.

2. Harley responded by calling him 'a coke head'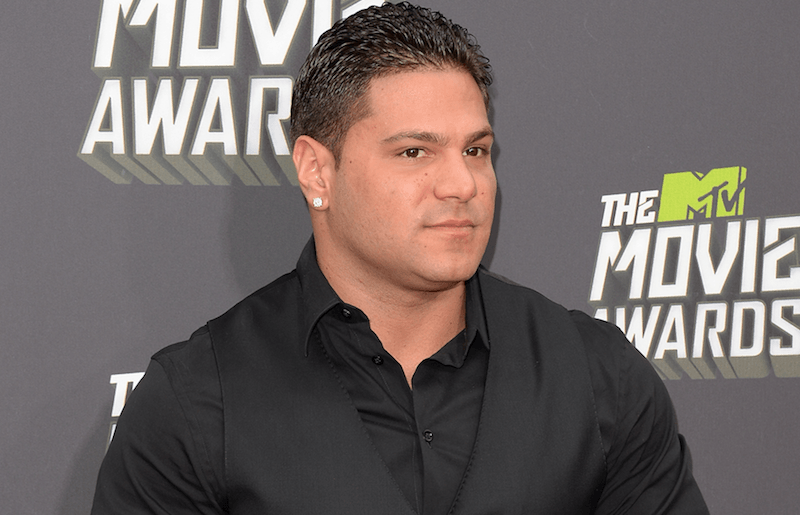 Harley responded with her own Instagram story writing "You can't turn a coke head into a father." She finished it off with the same hashtag he used: "Yeahhh buddy."
Next: Harley also claimed Ortiz-Magro threatened her with this.

3. Harley claims Ortiz-Magro threatened to send videos of her to her son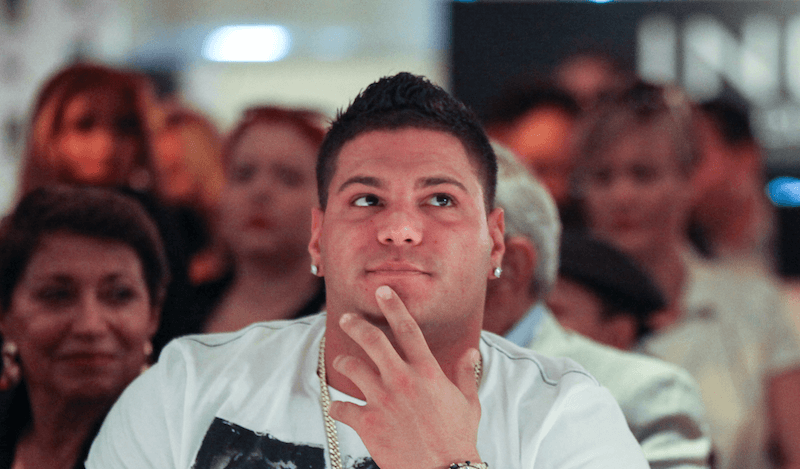 Harley later returned to Instagram posting a screengrab of what she hints at is a conversation with Ortiz-Magro. In it, we see messages saying "and now im blocked," "Pls take it down," "U wanna block me and tarnish my name Bc u got caught," "This is going to mason and ur grandmother" then there is a video of a woman's face.
Harley wrote, "What kind of man says this sh*t[.] He's going to send videos of me to my 11 year old son!!"
Next: Ortiz-Magro later posted an apology.

4. Ortiz-Magro later posted an apology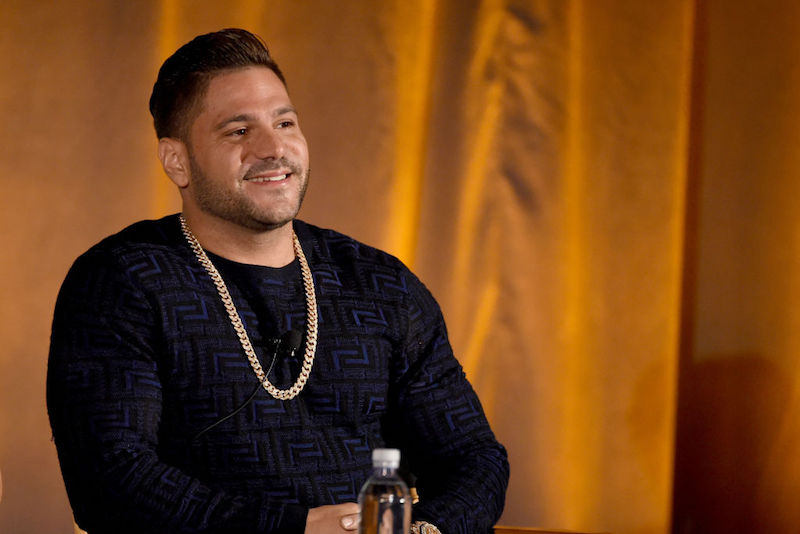 Hours later after trying to call out Harley on Instagram, the Jersey Shore star apologized. He wrote, "I want to apologize for earlier to my fans and especially to @tater_tot_kitty I acted out of my gut and not rationally. I should've never acted in such a manor. My deepest apologizes."
Next: This wasn't his only apology either.

5. He then wrote a second apology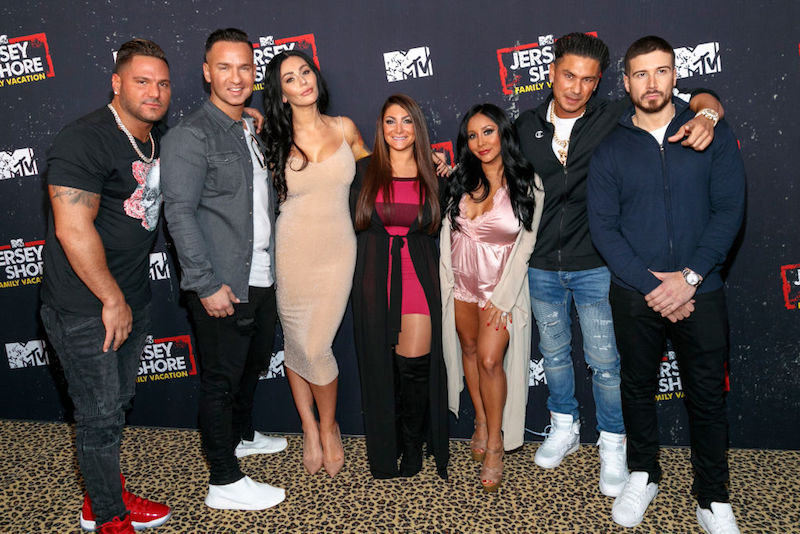 Ortiz-Magro wrote a second apology on Instagram. "I want to apologize to my family, friends and fans. This is a private matter that should have never been made public. I remain focused on my daughter and she is my number one priority," he said.
Next: A source said this is the state of their relationship.

6. A source confirms they have broken up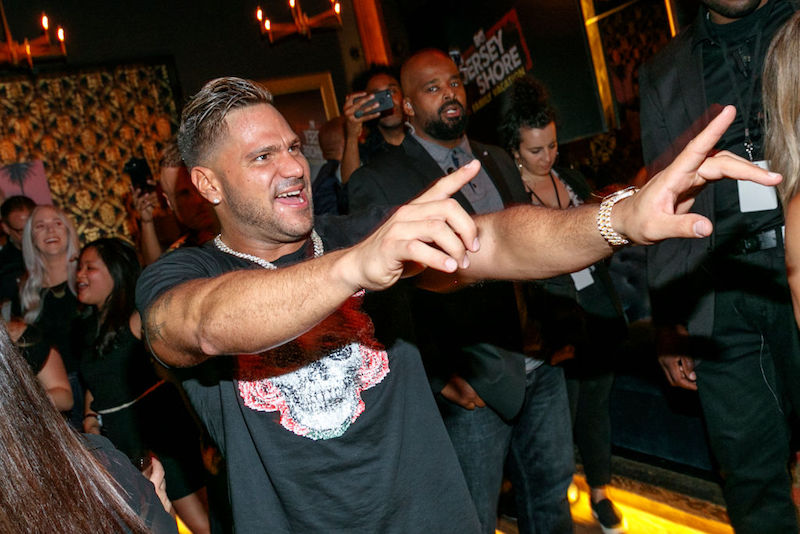 If the heated Instagram exchange wasn't proof the couple is over, a source also talked about the situation. "They are broken up," a source told E! News. "They're done."
The source then continued, "Jen is just at the point where she's fed up. She got into [a relationship with Ron] knowing there have been several incidents in the past. She really thought at first that she could change him."
Next: A source talks more about how Ortiz-Magro is reportedly behaving.

7. The source said Ortiz-Magro is very 'insecure'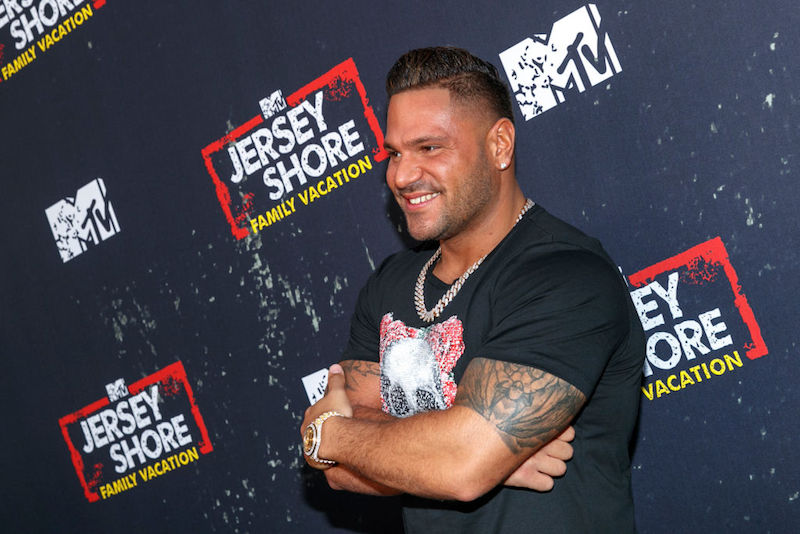 The source went on to say that Ortiz-Magro's behavior is a huge factor in the breakup. "There's just so much damage that unless he does a total 180, friends close to Jen don't think there's any way he could come back from this," the source said.
The source also said he is "insecure," "territorial," and "jealous." Also, he reportedly holds terrible grudges. "Jen is much better about moving on from fights but he can't let go of things."
Next: Did Ortiz-Magro even really want to be with Harley? 
8. Ortiz-Magro might still be in love with his ex, Sammi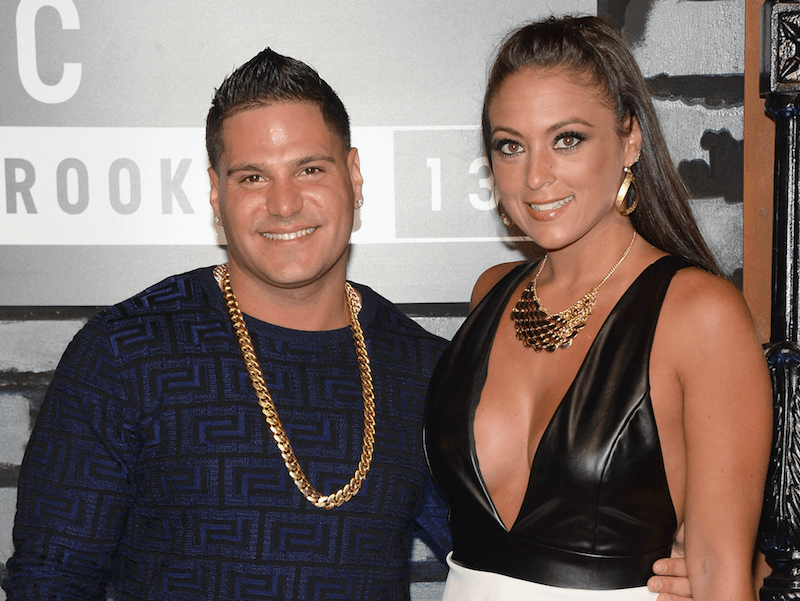 Even worse than a possible cheating scandal, Ortiz-Magro also revealed that he might not really love Jen. Before his daughter was born, he said, "It's hard having a kid on the way and being with someone you're not sure you should be with," Us Weekly reports.
When he discussed his relationship with Deena Nicole Cortese, she questioned why he won't just settle down with Jen and get married. Then the truth came out: It seems he's still in love with Sammi Giancola, his true love from the show.
Next: Did Giancola skip the reunion show because of Ortiz-Magro?

9. A source previously said she didn't want to do it because of Ortiz-Magro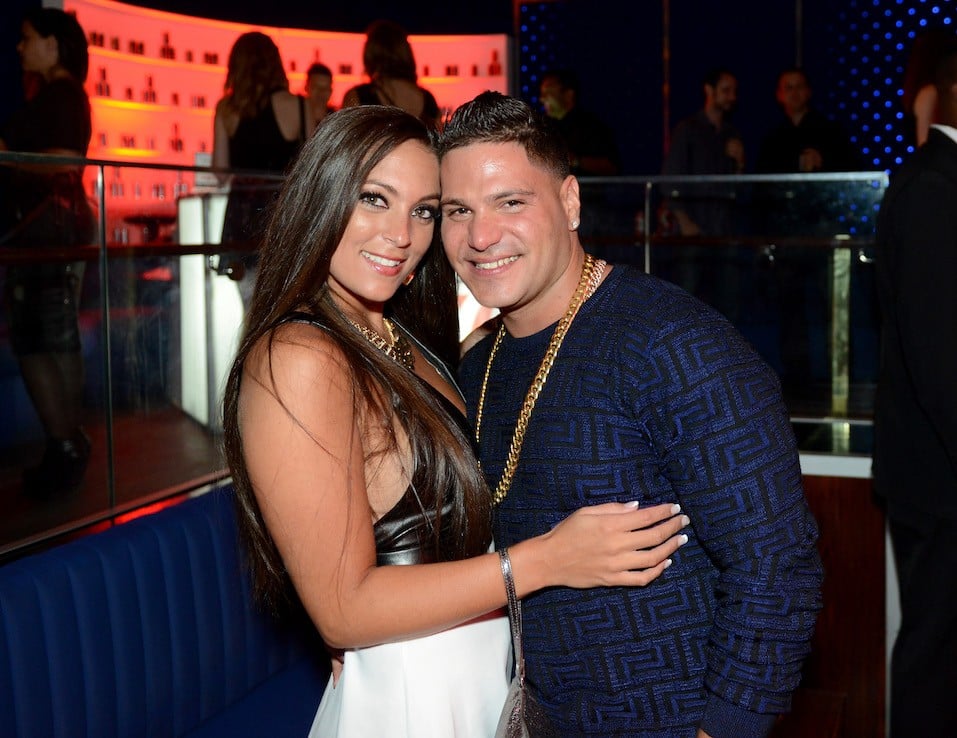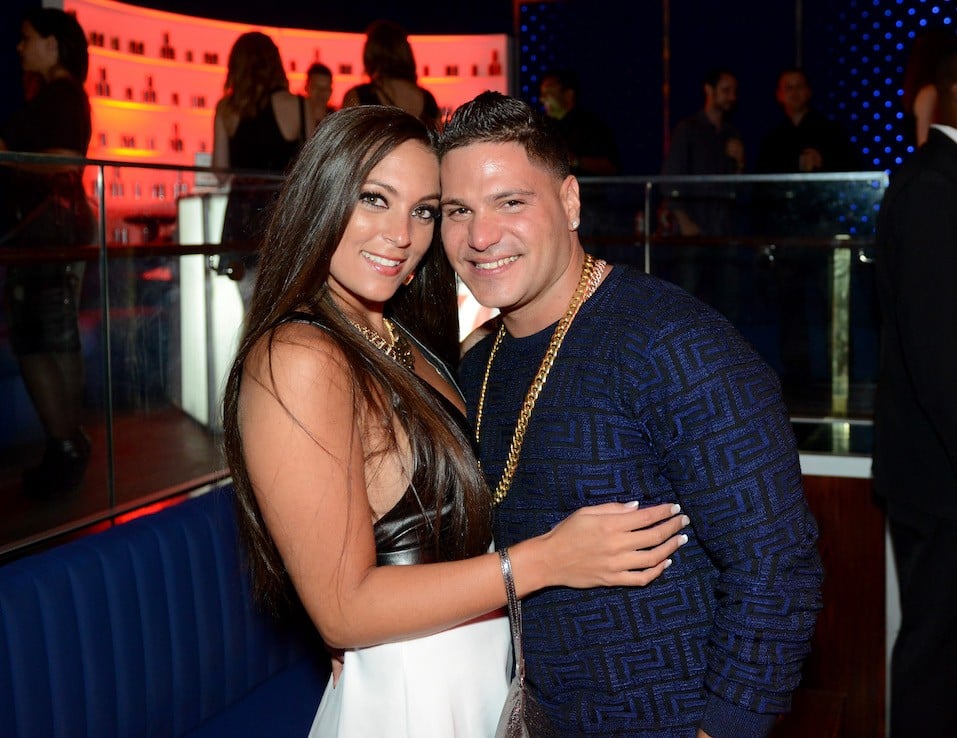 Although he denies this, a source did say he was a factor in the decision, especially since she now has a new boyfriend.
"She is super happy with [her new boyfriend] and she didn't want to do the show mainly because of Ronnie," a source told Us Weekly. "She didn't want the drama, the reliving of the relationship … It would of been a big problem for her new relationship if there were any drama with Ronnie, and her new guy is more important to her than the show."
Next: Ortiz-Margo did have this to say about Giancola.

10. Ortiz-Margo said no matter what, Giancola will be a part of his life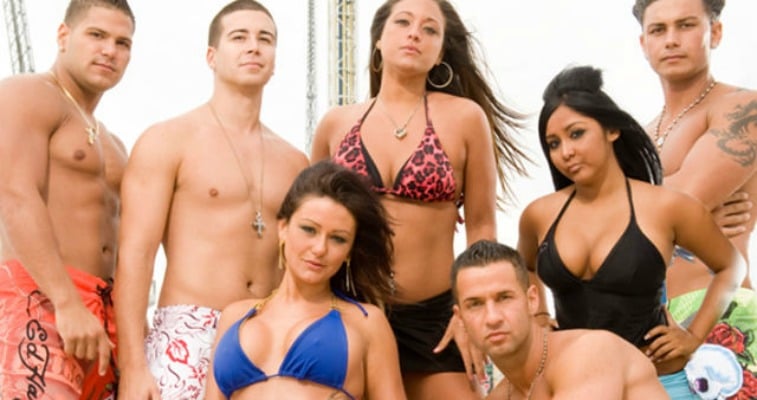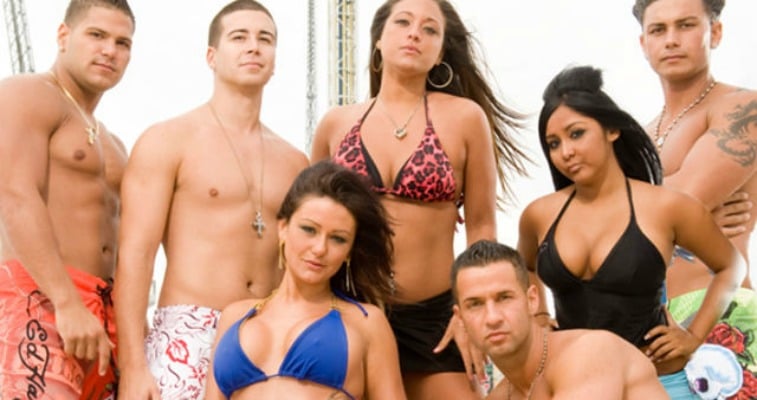 Although Giancola has decided to move on, Ortiz-Margo recognizes that she will always be a part of his reality TV career.
"No matter what, she's always going to be … [as] you'll see in this season I say, 'Sam will always be a part of my life, but she doesn't have to be a part of my life.' No matter what, this will always be on the television show, [in] interviews, Sam will always be brought up," he said.
He also added, "So she'll be a part of my life, but she doesn't have to be standing next to me to be a part of my life."
Follow Nicole Weaver on Twitter @nikkibernice.
Additional reporting by Lauren Weiler.
Check out The Cheat Sheet on Facebook!