'Jersey Shore': Is Sammi 'Sweetheart' Giancola Still Friends With Her Ex-Roommates?
After 'Jersey Shore,' Sammi 'Sweetheart' Giancola chose not to return for 'Jersey Shore: Family Vacation.' Is she still close with her roommates?
When Jersey Shore concluded in 2012, Sammi "Sweetheart" Giancola's life in the public eye concluded, too. Fans are curious about if and when "Sammi Sweetheart" lost touch with her MTV roommates.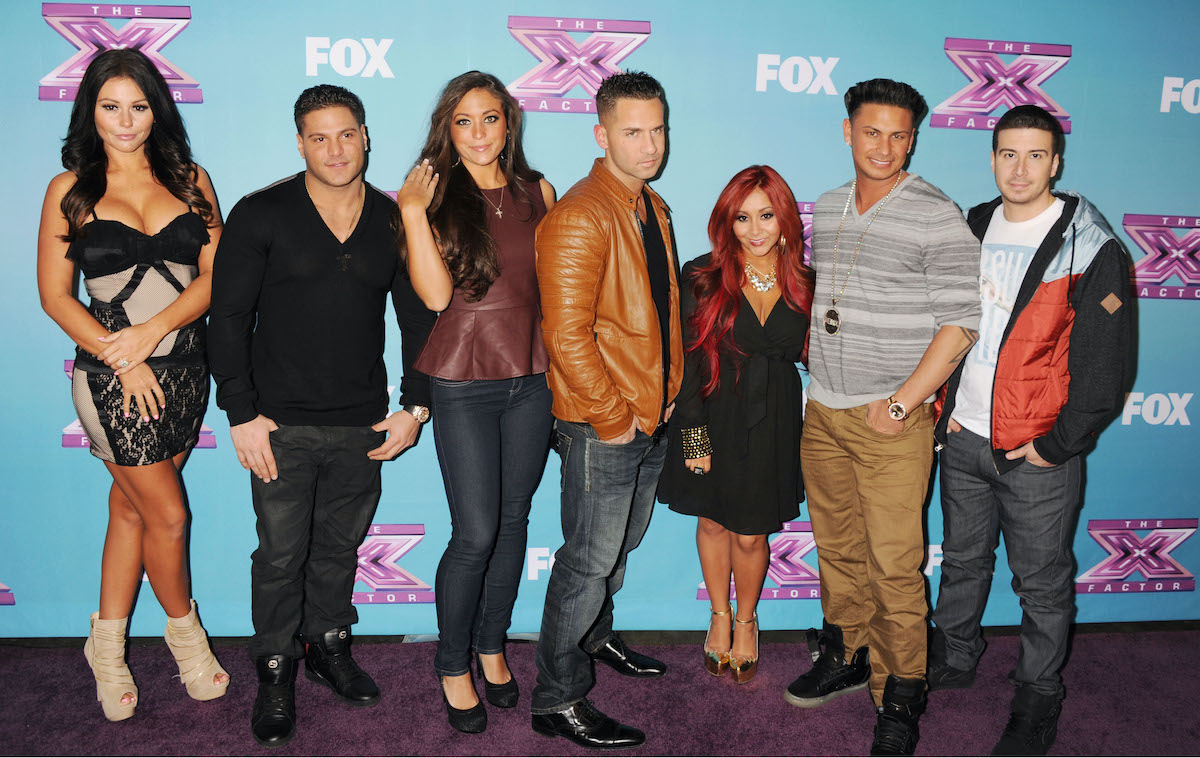 Sammi 'Sweetheart' kept in touch with 'Snooki' and 'JWoww' after 'Jersey Shore' 
When Jersey Shore ended, fans were eager for more from the guidos and guidettes. MTV gave Nicole "Snooki" Polizzi and Jenni "JWoww" Farley a spinoff series, Snooki & JWoww. 
Giancola made a few guest appearances on the spinoff. She also appeared on Farley and Polizzi's other venture, Moms With Attitude. Other than minor guest appearances, Giancola chose to live her life out of the spotlight. 
Sammi 'Sweetheart' Giancola wished her roommates well on 'Jersey Shore: Family Vacation' 
Jersey Shore fans were delighted when MTV announced Jersey Shore: Family Vacation. The reality series was scheduled to release in 2018, featuring all of the original roommates — minus Giancola and Angelina Pivarnick, initially. Giancola's ex-boyfriend, Ronnie Ortiz-Magro, returned for the reboot, which played a part in her decision not to join the cast. 
"I have chosen not to join the show this season because I am at a completely different place in my life right now focusing on my businesses and relationship," Giancola said on Instagram. "I am not the same person as I was when I was 22. At 31, I am currently extremely happy in every aspect of my life and want to avoid potentially TOXIC SITUATIONS." 
Giancola did call her decision a difficult one. "It was a difficult decision, as I love my roomies," she said. "I will forever be grateful to Jersey Shore and everything it has brought me."
Sammi 'Sweetheart' saw her roommates occasionally after 'Jersey Shore'
Once the reality series ended, it seems like Giancola remained on good terms with most of her roommates. She would occasionally run into her them at various red carpet events or appearances.
What's more, Giancola made an effort to maintain relationships with certain roommates, like Deena Cortese. Giancola attended Cortese's bridal shower in May 2017. 
Sadly, it seems like Giancola's relationships with the Jersey Shore cast have started to fizzle out. She did not attend the baptism for Cortese's son, Christopher John. That's likely because MTV cameras were there filming Jersey Shore: Family Vacation. 
'Snooki,' 'JWoww,' and 'Deener' miss Sammi 'Sweetheart' 
In April 2020, Farley, Polizzi, and Cortese expressed how much they missed Giancola. 
"She came from a TV show that she clearly doesn't want to be a part of anymore," Farley told In Touch. "There's probably that give and take of having us part of certain [events, like her wedding]. I wish we could talk to her about it."
"I just think time drifted [us] apart, which sucks," Polizzi added. The women of Jersey Shore still keep in touch with Giancola through Instagram comments, but it doesn't seem like they talk or text. 
Did Sammi 'Sweetheart' cut ties with the 'Jersey Shore' cast?
"Some of the cast members have tried reaching out, but she hasn't responded to them lately," a source close to Giancola told Us Weekly. "They would really like to still be friends."
Just because Giancola hasn't communicated with her roommates doesn't necessarily mean she holds any disdain for them. She runs her own boutique, Sweetheart Styles, and has spent much of 2019 and 2020 planning her wedding to Christian Biscardi — which had to be rescheduled due to the coronavirus (COVID-19) pandemic. 
It's hard to say whether or not Giancola truly cut ties with her Jersey Shore roommates. Each of them have their own lives now outside of the show — many of them with their own families. Giancola isn't alone in being stretched thin for time. Still, fans are hopeful that one day, she'll reconnect with her roommates.