'Jersey Shore': Jen Harley to Sue Ronnie Ortiz-Magro, Stalling His Plea Negotiation for Domestic Violence Case
Jen Harley plans to sue Ronnie Ortiz-Magro of 'Jersey Shore.' Find out how this will affect his domestic violence case and more.
The case involving Ronnie Ortiz-Magro and Jen Harley continues. The Jersey Shore star is still facing charges after an incident and one of them is for domestic violence. Harley is reportedly now planning on sue him, which will affect the case. Find out what their lawyers had to say about the situation and more.
Ronnie Ortiz-Magro was arrested and accused of domestic violence
The Jersey Shore star reportedly was with Harley and their daughter, Ariana at an Airbnb on Oct. 4. There, he allegedly locked himself in the property with Ariana and Harley called the police. It was also reported that he chased Harley with a knife, but his lawyer, Scott E. Leemon later claimed some of the reporting "is based upon pure speculation and innuendo."
Ortiz-Magro was reportedly tased and arrested by police officers. He was released on bail, and he later was charged.
He entered the plea of not guilty to seven misdemeanors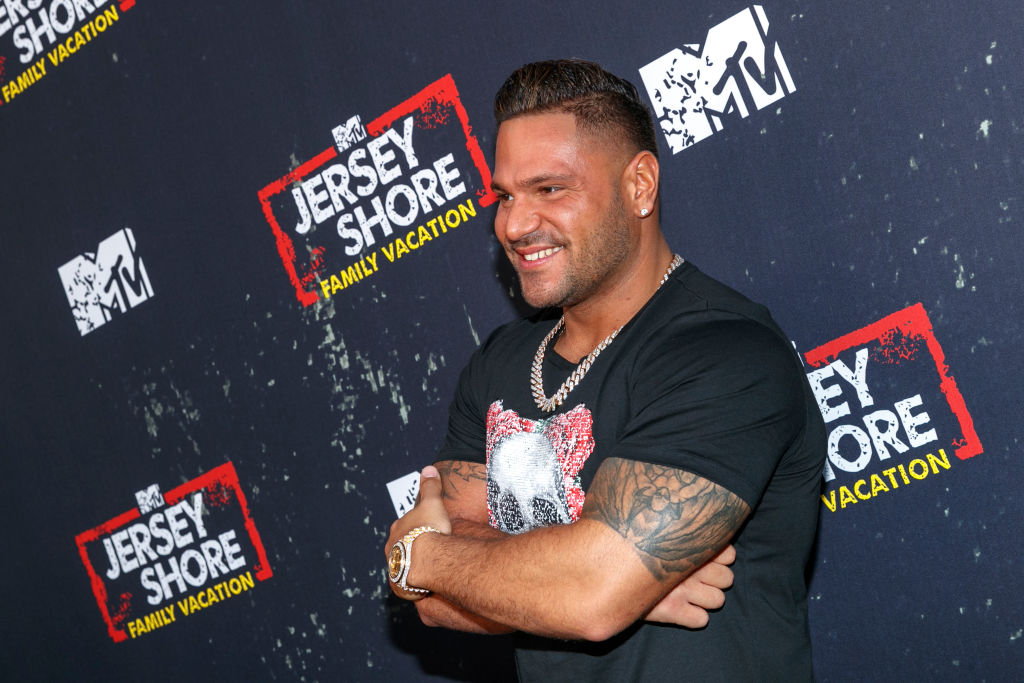 The charges he is facing include one of domestic violence, one count of brandishing a weapon, one count of child endangerment, one count of resisting arrest, one count of criminal threats, one charge for false imprisonment and there are two charges of resisting arrest for each police officer.
On Nov. 8, Ortiz-Magro entered the plea of not guilty. There was also a request put in for a protective order for Harley and their daughter, which was granted.
They have since had another incident. Leemon gave a statement to Us Weekly claiming Harley attacked him.
"Ronnie immediately called the Las Vegas Police Department and filed a domestic violence complaint against Jennifer," claimed Leemon. "Then, this morning [Wednesday, January 15], a Family Court Judge in the Clark County (Las Vegas, NV) District Court, Family Division granted Ronnie an Emergency Order for Protection Against Domestic Violence. This Emergency Order is in effect until February 25, 2020."
Harley reportedly interrupted him in his sleep and allegedly struck him in the face accusing him of cheating. She wasn't arrested or present at the residence when police arrived.
Jen Harley reportedly plans to sue him
His attorney, Leonard Levine revealed to Radar Online that Harley plans to sue the reality star, which will stall his plea negotiations. Levine claimed she made "monetary demands" to settle the civil case from this potential lawsuit. He then said this "has further complicated plea negotiations in this case."
There was a pretrial hearing on Feb. 11 and Levine asked for more time to investigate the case. He also claimed information from the former couple's previous incidents was needed for this case. The judge agreed to continue the hearing and told Levine that Ortiz-Magro must stop contacting Harley.
Bloom reportedly said, "Every domestic violence victim has the right to sue her batterer to compensate her for her medical bills, lost income, and pain and suffering. We intend to fight for full and complete justice for Jen if this case is not resolved soon." Ortiz-Magro and Harley haven't publicly talked about the case.