'Jersey Shore' Fans Notice Jenni 'JWoww' Farley and Ex-Husband Roger Mathews' Drastically Different Parenting During COVID-19
Jenni "JWoww" Farley celebrated her divorce from Roger Mathews on Jersey Shore: Family Vacation in August 2019. However, he will always be in her life in some format because of the two children they have together — 6-year-old Meilani and 4-year-old Greyson. Fans who follow the two on social media can't help but point out their varied parenting styles, especially during COVID-19.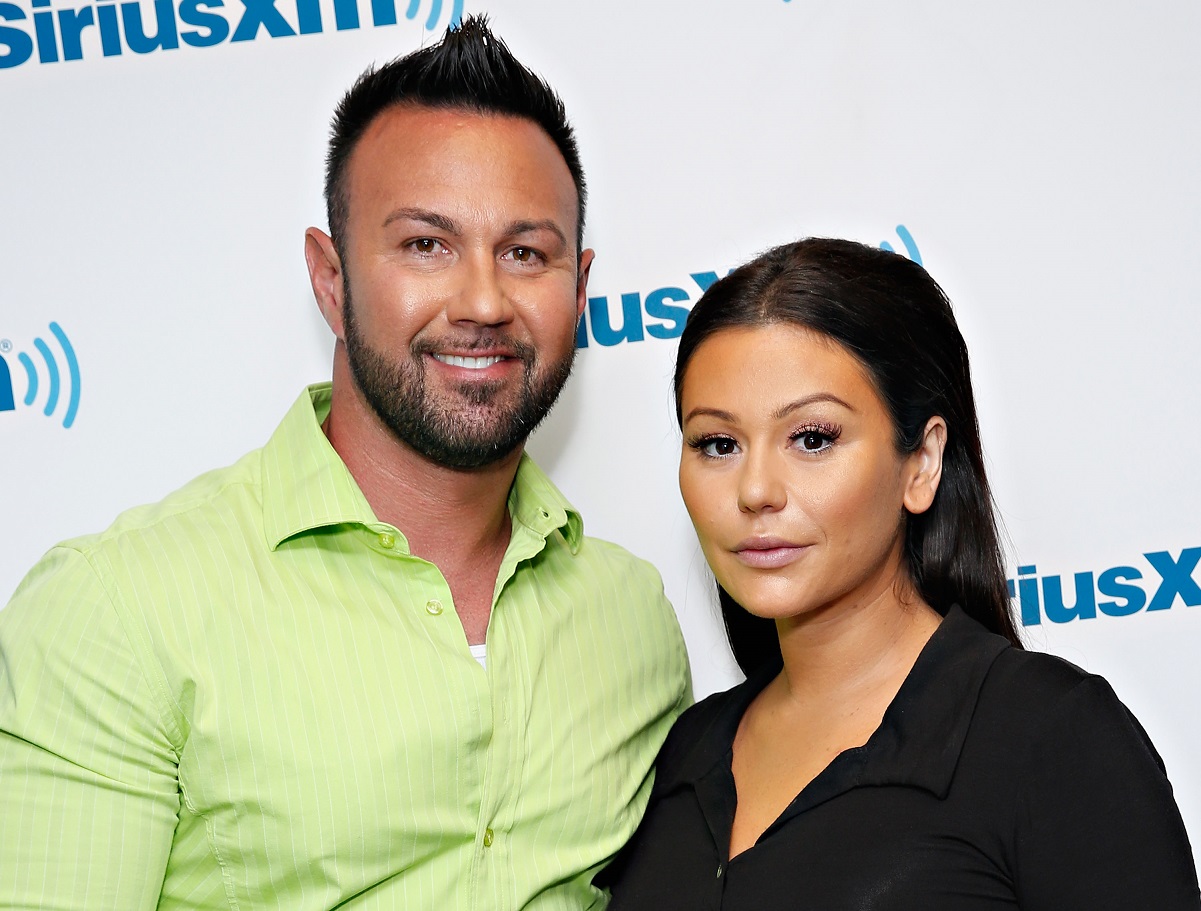 Jenni 'JWoww' Farley shares videos and pictures of her children daily
On JWoww's social media accounts, fans get an inside look at her life with children. She often shares videos of the kids helping her make recipes. The star showed off a room-make-over for Meilani recently. She also posted a video of the little girl's birthday party. The party opened with a sign labeling the table with masks and hand sanitizer. 
Farley's Instagram story often shows videos of the kids playing by the pool in her backyard. Throughout the coronavirus pandemic, she has only shared a few pictures or videos somewhere other than her house.
The mom of two did take her children to the famous Jersey Shore boardwalk recently — in Seaside Heights, New Jersey where the show was filmed. However, in every photo, the children wear masks while playing arcade games and exploring the aquarium. Fans were surprised at how well Farley's kids kept their masks on.
Fans point out that JWoww's ex-husband, Roger Mathews doesn't make the kids wear masks
"At least you guys have brains and use masks in public!" one fan wrote on Farley's post from the boardwalk. "Because the kid's dad and crew sure don't!"
When fans look at Mathew's social media account, they notice all of the various places he takes the kids — The Music Man restaurant in Lavallette New Jersey, playgrounds, a local animal refuge, and a local raceway.
"I don't understand," one fan wrote on Mathews' recent post. "Is there not a pandemic where you live? I saw the beach was full, and the kids were playing on the playground. I'm in Texas & the state has shut down all our playgrounds."
Other fans want to know if the coronavirus pandemic went away where he lives in New Jersey.
JWoww's ex-husband, Roger Mathews responds to fans who complain
"It didn't for you," Mathews responded to one Instagram user about the coronavirus pandemic ending. "It will be around as long as you keep watching CNN. You live your life in a bubble as you're told. P. S. – you're bubbles going to implode if you keep following me, so I'd check out now."
Mathews doesn't believe in wearing masks and doesn't have his kids wear masks when they are out anywhere in public. However, Farley continues to enforce mask-wearing, even for her 4-year old, diagnosed with Autism. Her ex-husband suggests fans unfollow him instead of caring about whether or not his children are wearing masks.