Jenni 'JWoww' Farley Gets the Perfect Gifts From Boyfriend Zack '24' Carpinello
Jersey Shore star Jenni "JWoww" Farley and her boyfriend Zack "24" Carpinello have a very public relationship. Still, fans love when Farley shares tidbits of their life, including the meaningful gifts Carpinello has given her. Discover some of the most thoughtful gifts "24" has given to the Jersey Shore: Family Vacation roommate, plus the best gift Carpinello could ever give Farley.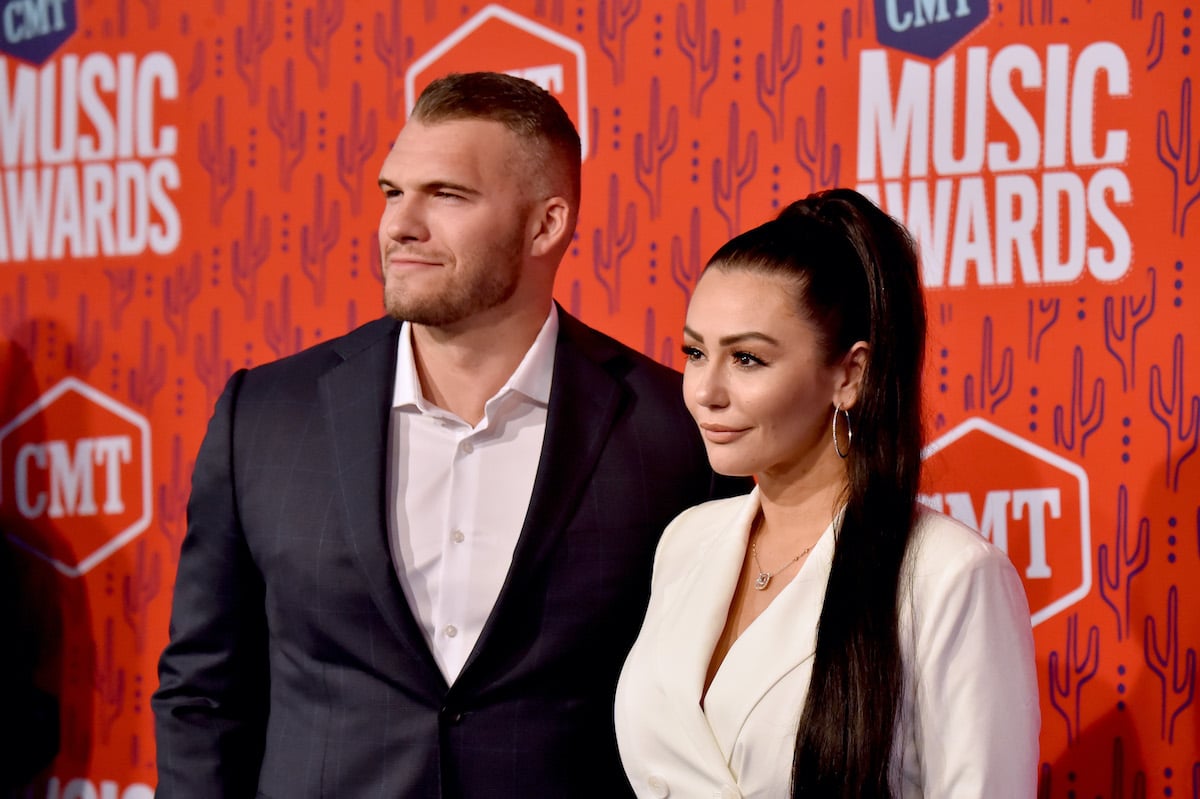 Jenni 'JWoww' Farley and Zack '24' Carpinello are better than ever 
After the Jersey Shore: Family Vacation footage aired from Carpinello's trip to Las Vegas, his relationship with Farley was on the rocks. Fans and Farley learned the truth about that infamous night when Carpinello got a little too close to Angelina Pivarnick. Embarassed and hurt, Farley broke up with Carpinello. The couple split briefly but were back together a few months later. 
In a recent YouTube video, Farley mentioned how Carpinello is now 26-years-old, but he'll forever be known as "24" to Jersey Shore fans. She also talked about his presence on the MTV series. "Hopefully we'll get to see more of '24' on the upcoming season of Jersey Shore," she added, referencing season 4B. After their stint filming in Las Vegas, the roommates went their separate ways and are currently filming from their respective homes. Carpinello has been with Farley since the beginning of the coronavirus (COVID-19) quarantine, so fans can expect to see a lot more of him in the second half of season 4. 
'24' gifted 'JWoww' a planner during the pandemic 
When the pandemic hit the United States, Farley and Carpinello were quarantining together. During this time, Carpinello helped Farley take care of her two children. He also assisted with things like grocery shopping, and fixes around the house. Recognizing how much Farley was balancing at the time, Carpinello gifted her with a planner. "When you become a teacher, therapist, chef, referee overnight…you need a book to keep it together," she captioned a photo of the organizer on her Instagram Stories. "It's perfect, thank you," Farley added, tagging her beau. 
Zack '24' Carpinello spoils Jenni 'JWoww' Farley's kids too 
The pandemic brought Farley and Carpinello closer together. But it also gave him time to get closer with her two kids, Meilani and Greyson. Farley often shares posts of Carpinello playing with her children, who cooks and cares for them. Plus, she's not the only one getting gifts from Carpinello. In January, Carpinello shared a photo of Greyson with a new Funko Pop, presumably from him. "Big bud with a fresh cut and new Funko to add to his collection," he captioned the photo of the smiling toddler. 
The best gift Zack '24' Carpinello has given Jenni 'JWoww' Farley is his time 
While Carpinello has given Farley physical gifts like planners and prepared meals, the most important thing he could ever give her is his time. After her very public divorce from Roger Mathews and rough patch with Carpinello, many fans feel Farley deserves to be happy. And Carpinello has given her that. From family movie nights to water park adventures and personal training sessions with Greyson, Carpinello provided Farley the best gift of all — his time, love, and devotion to her children. Fans are excited to see what Carpinello does for Farley's birthday this year, which is Feb. 27.
Update: This year for Farley's 35th birthday, Carpinello proposed to her in New York City. "On 2.27 I said yes on the top of the Empire State Building," Farley shared on Instagram. Many fans are excited for Farley and hope she shares her engagement and future wedding plans on Jersey Shore: Family Vacation.