'Jersey Shore' star Jenni 'JWOWW' Farley's Instagram Photo Started a Heated Debate About Masks on Children
The Jersey Shore: Family Vacation cast get together even when the cameras aren't rolling. Their latest adventure was to Jenni "JWOWW" Farley's house for a pool party for her daughter, Meilani, who turned six. When the stars posted a photo from the party, they started a heated debate among fans over whether or not children should wear masks.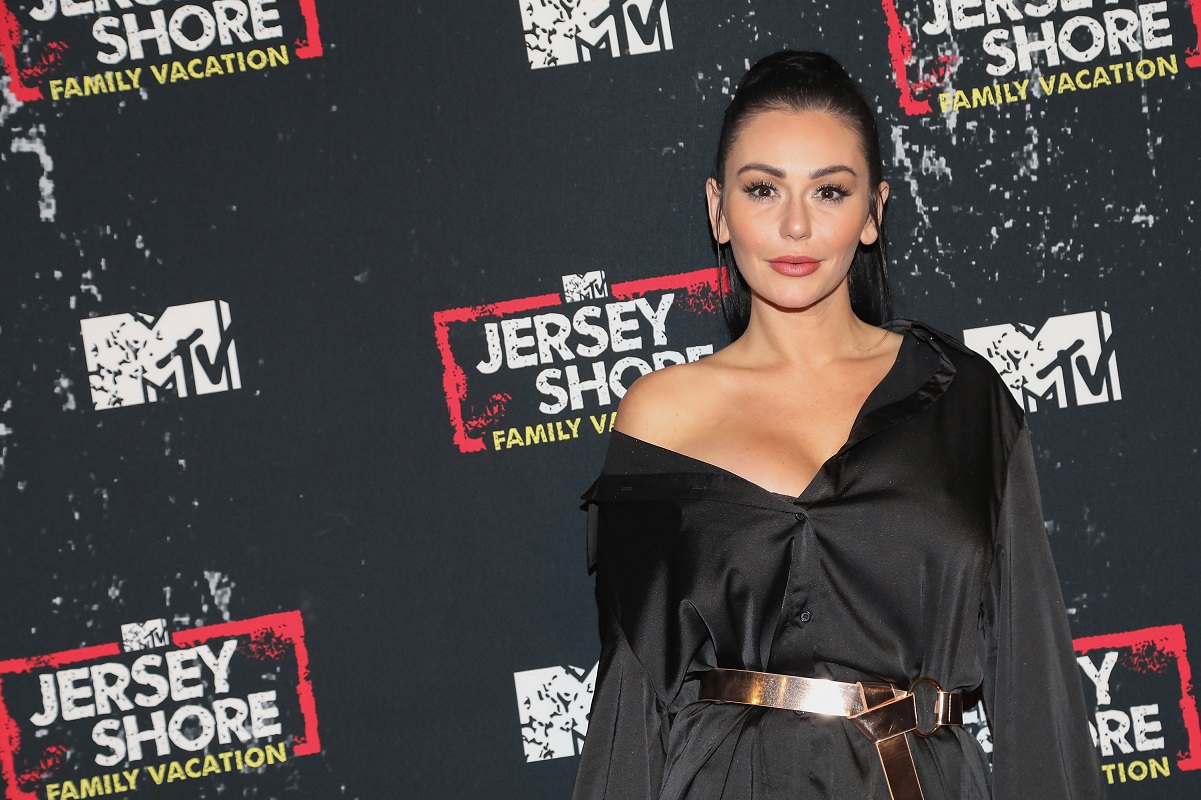 'Jersey Shore' star 'JWOWW' fired back at fans on social media after complaining about her not wearing a mask
Two weeks ago, the Jersey Shore stars went out to dinner for Mike "The Situation" Sorrentino's birthday at The Butcher Block restaurant in Long Branch, New Jersey. The reality show stars posed for a picture, which they all shared on social media afterward.
However, the photo received a lot of criticism. Vinny Guadagnino was the only one wearing a mask. Fans commented that the gang was not following social distancing or keeping others safe because they didn't have masks covering their faces.
"We have all been tested and don't see anyone who hasn't been regularly tested," JWOWW responded to the haters. "It's also hard to eat and wear a mask. But glad you know all about us and think we would ever put anyone in jeopardy, especially our kids."
JWOWW's Instagram photo caused another heated debate about masks on children
On July 19, 20202, JWOWW, The Situation, Nicole "Snooki" Polizzi, and Deena Nicole Cortese shared another photo, but this time they all had masks. They have gathered together again for a pool party at JWOWW's house for Meilani. 
However, in the photo, JWOWW's 4-year-old son, Greyson, was not wearing a mask. He was the only one in the picture without a covering on his face, and fans were quick to point it out. 
"Children under a specific age or with specific needs are not required to wear one," one fan countered to the person who pointed out Greyson's mask is missing. 
Farley chronicles Greyson's journey with Autism through her YouTube channel, so most fans know that he has special needs. However, the debate continued over what age children are required to wear face coverings.
"I'm with you!!" wrote one commenter. "Such a deadly dangerous flu, yet we don't protect our children. How are children less susceptible to this deadly virus???"
Many 'Jersey Shore' fans came to JWOWW's defense
The debate went on with many fans stating that masks are not required for children under the age of two or kids who can't wear them for medical reasons. 
"He's a child and not your child at that," one fan wrote to defend JWOWW. "Mind ya damn business."
Many other fans were quick to chime in.
"The age is different in all states, but you also have to keep in mind that lil Greyson is on the spectrum," another user wrote. "He just might not be ok with wearing one. Not all children are the same, and not all, no matter the age, are comfortable wearing masks. That's where we adults come in and WEAR MASKS."