'Jersey Shore': Jenni 'JWoww' Farley Reveals the Grossest Thing About Danny Merk's Shore House
In 2009, Danny Merk opened his home in Seaside Heights, New Jersey to eight strangers. After a month, Merk's house became a national reality television landmark. It shouldn't come as a surprise to fans that the Jersey Shore house wasn't always the cleanest. In fact, there was one room in particular that Jenni "JWoww" Farley believes to be the grossest part of Merk's shore home.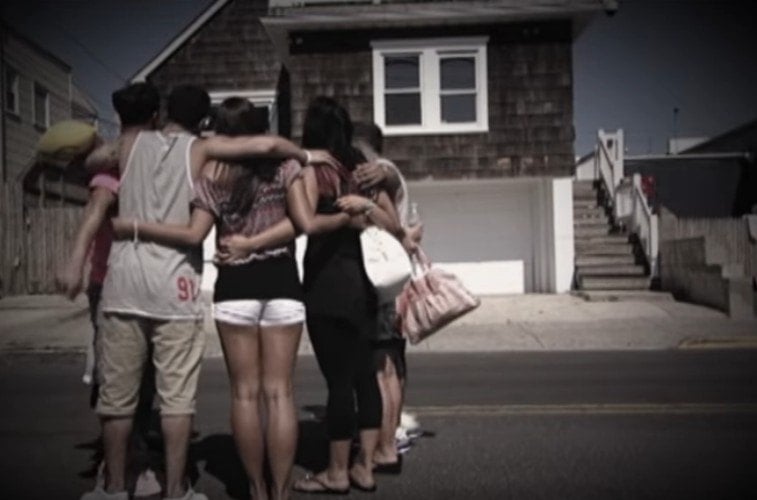 Danny Merk owns the 'Jersey Shore' house
Merk is best known as the Shore Store owner on the Seaside Heights, New Jersey boardwalk. The entrepreneur also owns the house that was made famous by Jersey Shore.
Before MTV approached Merk about using his house on the show, he lived in it. "[The opportunity] just came out of nowhere," Merk explained to Huffington Post. "Someone was scouting locations for a reality TV show, asked if I'd mind if they took some pictures of the house I had lived in for 10 years, and then they asked if they could rent my house out for a month."
Merk didn't think the show was actually going to pan out. "I thought, 'Nothing's going to happen,'" he added. "But then suddenly, they wanted me to move, and I moved 10 years of our lives in a matter of one night."
'Jersey Shore' fans can still rent the shore house
Diehard Jersey Shore fans can still tour Merk's Seaside Heights home at 1209 Ocean Terrace. If you're looking to spend more than 10 minutes where MTV made history, you can book a stay in the house.
Sleep in the smush room, make late-night burgers on the deck, and even hold Nicole "Snooki" Polizzi's favorite — the duck phone. At just under $3,000 a night, fans can book Merk's home for overnight stays. But before they do, fan's might want to consider the cleanliness of the house.
The bathrooms were the grossest thing about the original 'Jersey Shore' house
To live in Merk's home, the roommates had to work at the Shore Store. According to Vulture, Merk paid the Jersey Shore roommates $20 an hour to work, even though they weren't incredible employees most of the time.
Another part of the agreement was that the roommates had to do their part and clean occasionally. Often, the roommates would argue about who had to clean what — especially Mike "The Situation" Sorrentino and Angelina Pivarnick.
For the most part, every one of the roommates pitched in. Still, according to Farley, the bathrooms were often neglected. She says the bathrooms were the grossest thing about the shore house.
RELATED: 'Jersey Shore: Family Vacation' Is Premiering in November but Some Fans Aren't Excited
"I know we're going through a COVID epidemic, but if I have to take a guess as to where COVID actually started, I would pretty much guarantee that it came from one of the bathrooms at the Jersey Shore house," Farley said in a YouTube video. "When I talk level of vile — just vile. It should be illegal." 
Farley said no one should have even tried showering in the Jersey Shore bathrooms because they would only end up getting dirtier.
Fortunately, for fans looking to rent the house, it has been some time since the cast of Jersey Shore were tasked with keeping the bathrooms clean.