'Jersey Shore' Alums Jenni 'JWoww' Farley and Zack '24' Clayton Returned to the Boardwalk Together
'Jersey Shore' alums Jenni 'JWoww' Farley and Zack '24' Clayton Carpinello were spotted together at the Jersey Shore boardwalk. Are the two dating again?
When Jersey Shore: Family Vacation ended filming in November 2019, Jenni "JWoww" Farley and Zack "24" Clayton Carpinello were not together. However, the pair were recently spotted at Jenkinson's Boardwalk in New Jersey.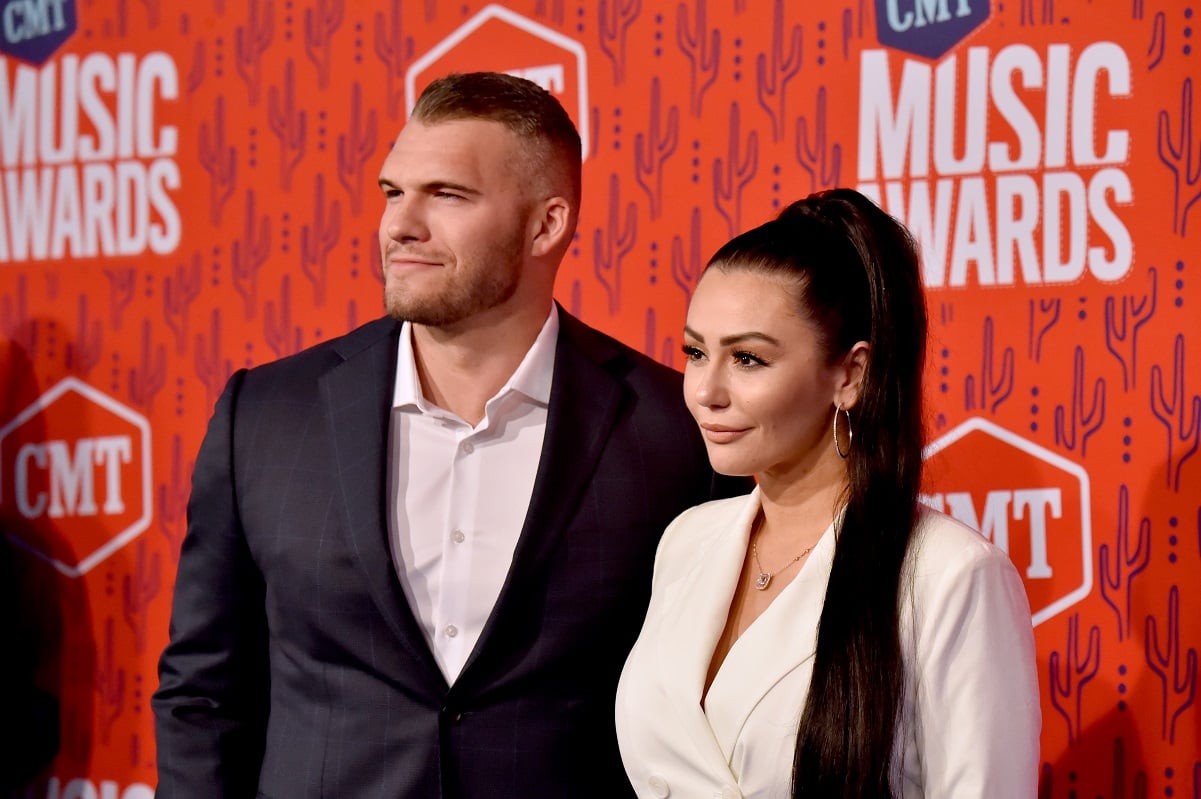 What happened between JWoww and 24 on 'Jersey Shore'?
JWoww and 24 began dating in April 2019, a few months before her divorce was finalized with Roger Mathews. During the filming of Jersey Shore: Family Vacation, her roommates told her that Carpinello was getting too close with Angelina Pivarnick. However, JWoww stayed with the professional wrestler anyway. 
When the episode aired on Oct. 10, 2019, Farley watched her boyfriend flirt with Pivarnick while she was passed out on the club floor. JWoww broke up with Carpinello that evening. 
"After seeing tonight's episode, I'm pretty hurt," JWOWW wrote on Instagram. "I feel disrespected by someone I called a friend and by someone who stated they love me."
Is 'Jersey Shore' Alum JWoww with 24 in 2020?
Although the couple called it quits in October 2019, it appears that they are still in a relationship. However, Farley does not share photos of the two on her social media accounts. She recently had Carpinello on her channel in a YouTube video, and fans left negative comments after seeing the couple back together. 
However, the professional wrestler often shares videos of Farley's children on Instagram. He also posted a sweet photo of him and JWoww on Aug. 8, 2020, proving the relationship is still going strong. 
"New Jersey is cool and all," Carpinello captioned the photo. "But hoping we can start traveling soon. We need our time away."
Farley and Carpinello took a trip down to the Jersey shore
JWoww went with 24, and her two children — Meilani and Greyson to the Jenkinson's Boardwalk on Aug. 16, 2020. Both shared photos and videos of the kids playing arcade games, going on rides, and visiting the aquarium. The evening was very different from spending time with roommates drinking and partying on the boardwalk. 
"Going to the boardwalk had a whole different meaning just a short few years ago," one fan pointed out in JWoww's photos.
Life is certainly different at the shore now, but Farley seems happy spending time with her children and Carpinello. The wrestler commented on Farley's post with a heart, further confirming the two are an item.
"That has GOT to be a TRIP for you!" another fan added. "All the memories! Now, making new and amazing memories with your babies!! LOVE IT!!"