'Jersey Shore': Jenni 'JWoww' Farley's Favorite Moments From the Show
For more than 10 years, the roommates of Jersey Shore have created some of the most iconic reality television. A new season of Jersey Shore: Family Vacation is currently underway, but Jenni "JWoww" Farley recently took a trip back in time, sharing some of her favorite moments from the original Jersey Shore on YouTube.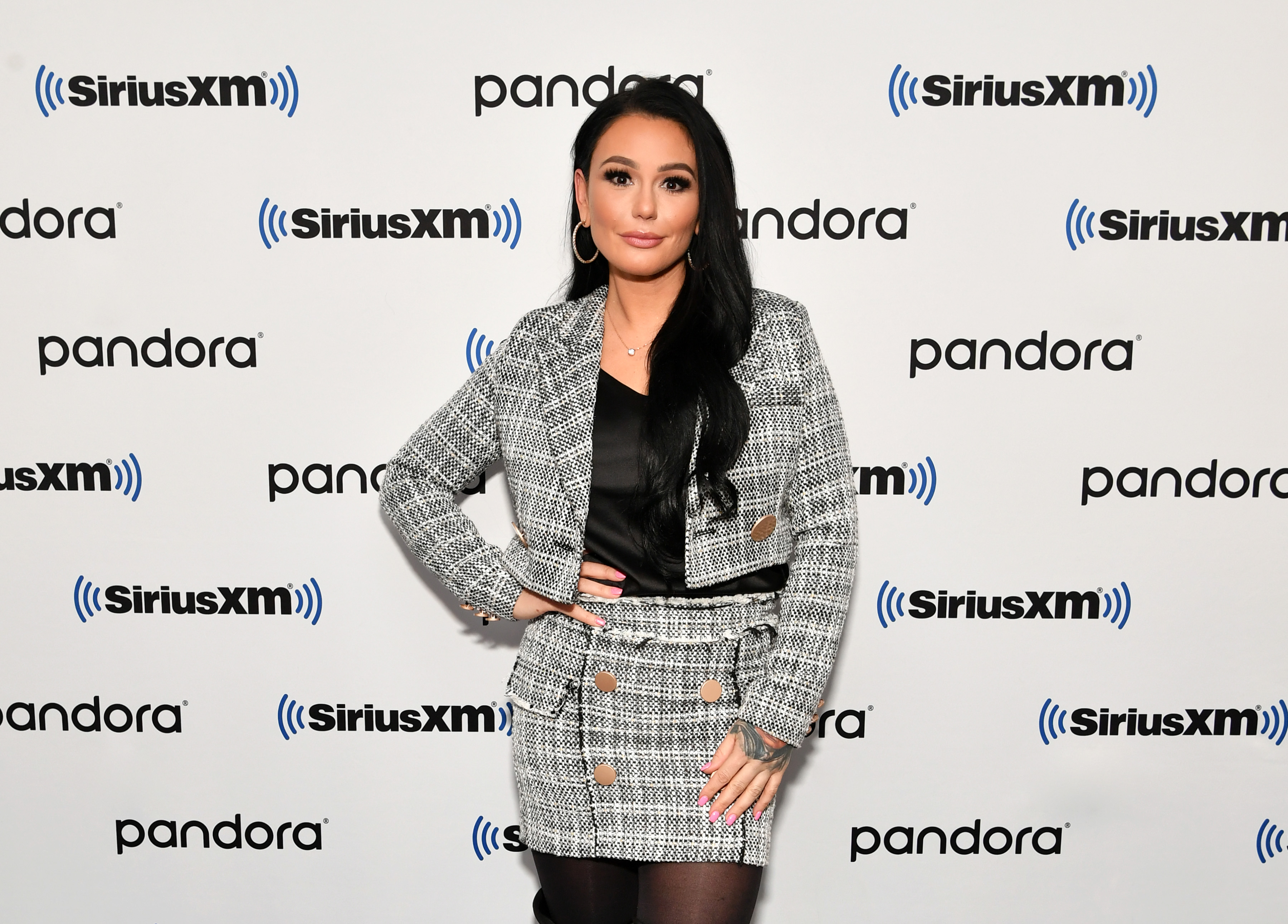 Jenni 'Jwoww' Farley fondly remembers meeting her guido roommates 
When MTV introduced the world to Jersey Shore in 2009, reality television changed forever. 
"When we all got together season 1, we created such an iconic house of weird guidos," Farley said. "It just worked." Before agreeing to be on the show, Farley was working in New York at a club called Origins. Casting crews would frequent the club, and initially, Farley actually applied for Paris Hilton My New BFF. Casting directors thought Farley was a better fit for a different show they were working on — Jersey Shore.
Before becoming a reality television stary, Farley wanted to pursue a career in computer programming. "I wanted to work for Disney when I finished college because I love animation," Farley told Us Weekly. "I'm a low-key geek. My senior year I had the option to graduate or go on Jersey Shore, and I decided to go on Jersey Shore instead of finishing my degree. I wasn't the greatest at animation."
Now, Farley is regarded for her reality star status. And she wouldn't have it any other way. 
One of 'JWoww's favorite moments was a 'Jersey Shore' tragedy involving Nicole 'Snooki' Polizzi 
Ironically, one of Farley's favorite Jersey Shore moments is one of the most controversial: "It was the episode Nicole got punched in the face." 
Naturally, Farley was upset that Polizzi was attacked. But, she feels that if Polizzi was never punched in the face, their friendship may not have blossomed. 
"I realized [Nicole] was the love of my life, and we would be together forever because I loved her," Farley explained. "I don't think I would have [known] that love for her if that traumatic experience didn't happen." 
When the episode aired, MTV received a lot of backlash for showing such violence. But for the Jersey Shore cast, the attack put the show on the map. "That moment [was] devastating, but also iconic because Nicole ate that sh*t like a champ and we went out drinking the next day," Farley concluded. 
Jenni 'JWoww' Farley loved the last night in the 'Jersey Shore' house 
Another one of Farley's favorite Jersey Shore moments was the roommates' last night in Danny Merk's home. 
"It was the last night at the house, season 1," Farley recalled. "We were all on the roof deck of the house, and we [toasted] saying, 'To next summer!'" 
At the time, Farley said no one even knew what the MTV series was going to be called — let alone if there would be another season. "I could see producers being like 'Yeah, we'll never see you again,'" she laughed. "Cut to over 10 years later. [Producers] have been to my wedding, my divorce, my kid's births. They come to my house on the regular. They are literally an extended limb — family of mine." 
For Farley, almost every moment on Jersey Shore has been important — these are just some of the highlights. "If it didn't happen the way it did, we wouldn't [be where we are today]," she admitted.
Fans are excited to see more from Farley and the rest of her roommates in an all-new season of Jersey Shore: Family Vacation.