'Jersey Shore': JWoww Is Blindsided by Her Boyfriend's Behavior with Angelina Pivarnick After Watching Episode
Jennifer JWoww Farley's relationship with Zack Carpinello has played out on 'Jersey Shore: Family Vacation' for everyone to see. Luckily, his inappropriate behavior was also captured.
Jersey Shore's Jennifer JWoww Farley has had a tough road when it comes to relationships. After her divorce from Roger Mathews, she finally thought she had found love again with Zack Carpinello but unfortunately, that relationship hasn't been the easiest either.
The two broke up after Carpinello behaved inappropriately with Farley's castmate, Angelina Pivarnick. They were able to patch things up and get back together, but now Carpinello is in hot water again.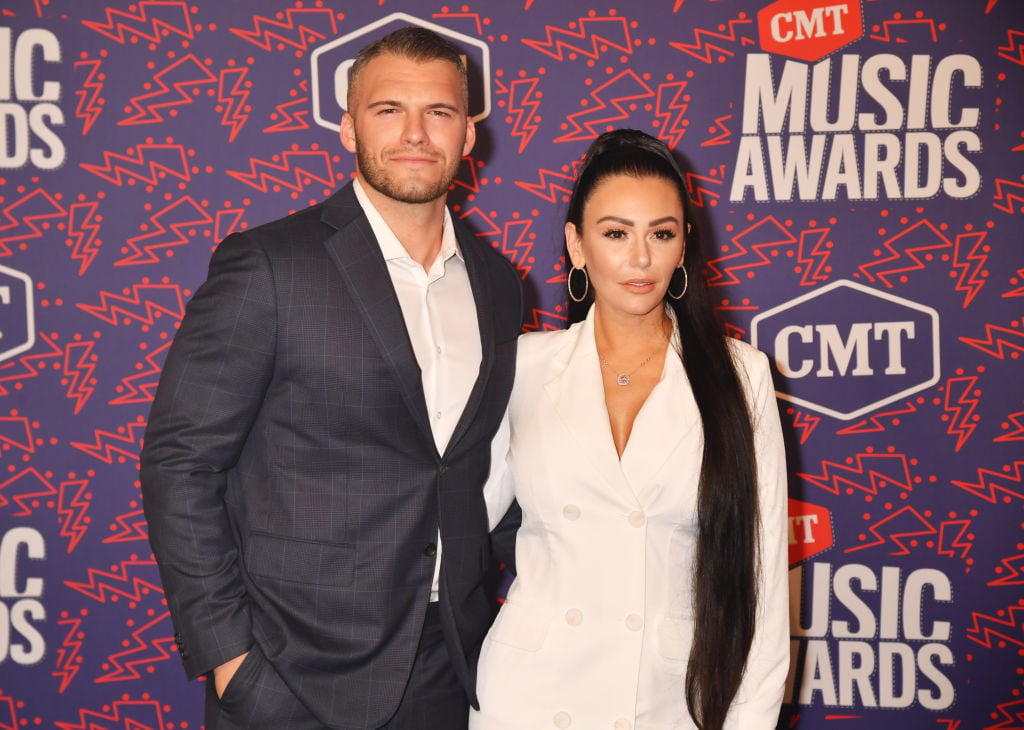 JWoww and Zack Carpinello's breakup
In October of last year, an episode of Jersey Shore: Family Vacation aired where Carpinello was getting a little too close to Pivarnick and asking her a lot of sexual questions.
"I just met you, 24, and you're literally grilling me about my relationship with Chris," Pivarnick said of Carpinello to the cameras.
"Like, bro. This kid is 24 years old, he knows nothing about relationships," she continued. "He's probably been in none in his entire life. And another thing, too, he doesn't know me. So what the f*ckis he doing? He's such a weirdo."
When the episode aired, Farley took to Instagram to express her dismay.
"After seeing tonight's episode I'm pretty hurt," she wrote. "I feel disrespected by someone I called a friend and by someone who stated they loved me. For 5 months I was naive, probably laughed at and made into a storyline that will forever haunt me."
"My heart hurts on so many levels," she said. "One thing I learned from tonight's episode is know your value. Don't ever lower your standards."
Later, she and Carpinello got back together.
The episode airs
In tonight's episode, we get to finally watch Farley seeing the episode where everything went down between Pivarnick and Carpinello.
"It broke my heart," she says in a clip obtained by People, of seeing how everything played out. "I was literally sitting in my living room blindsided. There wasn't even an inkling of knowing that that's how it happened."
"The way everyone described it was so different than I saw," Deena Cortese says to Farley. "I watched it and I was like, 'Woah.'"
"You and me both," Jenni says. "I am mortified. I'm so embarrassed. At this moment right now, I'm not speaking to Zack."
Later, in a confessional, Farley talks about how hurt she is, and not only by Carpinello flirting with Pivarnick.
"I'm looking at how inebriated and intoxicated I am," she says. "Then I'm looking at my boyfriend, who is not helping me, whatsoever, and actually making the whole situation worse by touching Angelina inappropriately," she says. "I deserved better than that that night, and it's something that, ever since watching, I can't get over."
After that night in Vegas, Carpinello left the show.
"He had to go home," Farley says. "He put a huge wedge in between me and my friends — like, it caused a war."
In the episode, Farley even explains what caused her to make that scathing post on Instagram.
"After the episode aired, I decided to make a post on Instagram," she says in the clip. "I didn't know how to process it and deal with it, and that caused a really bad snowball with me and Angelina."