'Jersey Shore': JWoww Says No One Told Her the Truth About Her Boyfriend While Apologizing to Angelina Pivarnick
This season of Jersey Shore: Family Vacation shows the fallout after Zack Carpinello was seen being inappropriate with Angelina Pivarnick. The situation led to his girlfriend, Jenni Farley get mad at Pivarnick. The latest episode showed her having a talk with Pivarnick and sharing her feelings about the situation.
JWoww and Zack Carpinello broke up
Carpinello was seen asking Pivarnick a lot of questions about her relationship on the show. He also joined the cast for a night out at a Las Vegas club. That's when he reportedly crossed a line.
"I saw you guys dancing at Drai's and he grabbed you," he told Pivarnick. "What the f*ck was that?" Vinny Guadagnino said to Pivarnick. He also talked to Farley.
"I saw him dancing with the two of you," Guadagnino said. "Then he reached around and probably touched [her thigh] to dance with both of you, which was weird to me." 
The episode really upset the reality star. She released a statement about it on Instagram.
"After seeing tonight's episode I'm pretty hurt," read the statement. "I feel disrespected by someone I called a friend and by someone who stated they loved me. For 5 months I was naive, probably laughed at and made into a storyline that will forever haunt me."
Carpinello posted his own statement on Instagram. "I sincerely apologize to Jenni. I apologize to Angelina as well," read the post. "I love Jenni, with everything I have, I make this known to her every day. I will continue to do everything to make this known to her kids, who also have my heart. I will make it certain that nothing like this ever happen again, in any way regardless of the outcome."
She said no one told her the truth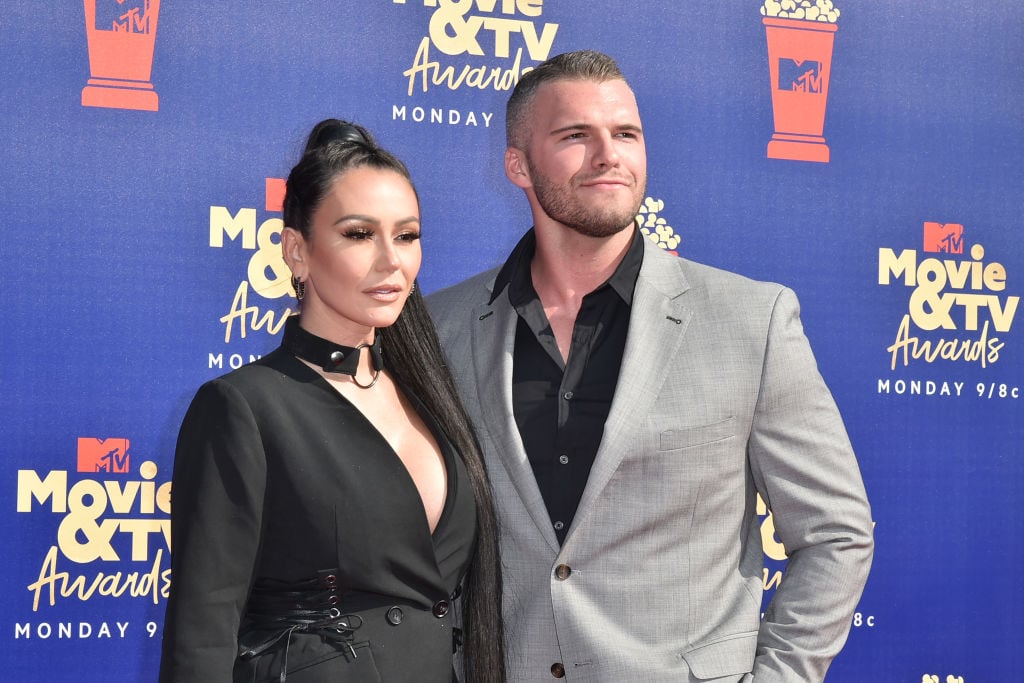 The episode "crash the bachelorette" showed Farley confronting Pivarnick after the incident. She decided to make amends.
"We're not in a great place, but I don't want any regrets and I don't want to say that I wasn't part of your weekend over something petty. So I'm here for you, with all the bulls-h*t aside," Farley told Pivarnick. "That night, what you did, I have no right to be mad at you whatsoever. … It's all on him."
She then said she kicked Carpinello out of her house after watching the episode. Farley also started talking about Guadagnino.
"Vinny told me that it wasn't that big of a deal," she said in her interview. "The way Vinny described it to Angelina the next morning in Vegas, or the way he described it to the boys, that's how Vinny should have described it to me, and that's what was so hurtful."
Farley told Pivarnick that she "felt like nobody just told me the truth." They ended things on a positive note.
"I'm happy that Angelina and I spoke and that we brushed all the bullsh*t aside so we can have a really good time," she said. "I'm really glad that I came and I'm excited to be part of her bachelorette and her wedding and everything in between. I really hope we can just stay on this positive path."
We know things aren't really over. Farley is still dating Carpinello. The Jersey Shore cast members were also reportedly booed at Pivarnick's wedding for their comments about her in their speech. Fans will have to continue watching to see how all of this plays out.