'Jersey Shore': Jenni 'JWOWW' Farley's Recent YouTube Video With Zack '24' Clayton Leaves Fans 'Shocked and Disappointed'
'Jersey Shore' fans are upset over Jenni 'JWOWW' Farley's recent YouTube video with Zack '24' Clayton Carpinello.
Jersey Shore: Family Vacation fans are not happy with Jenni "JWOWW" Farley after seeing her and Zack Clayton "24" Carpinello in a recent YouTube video.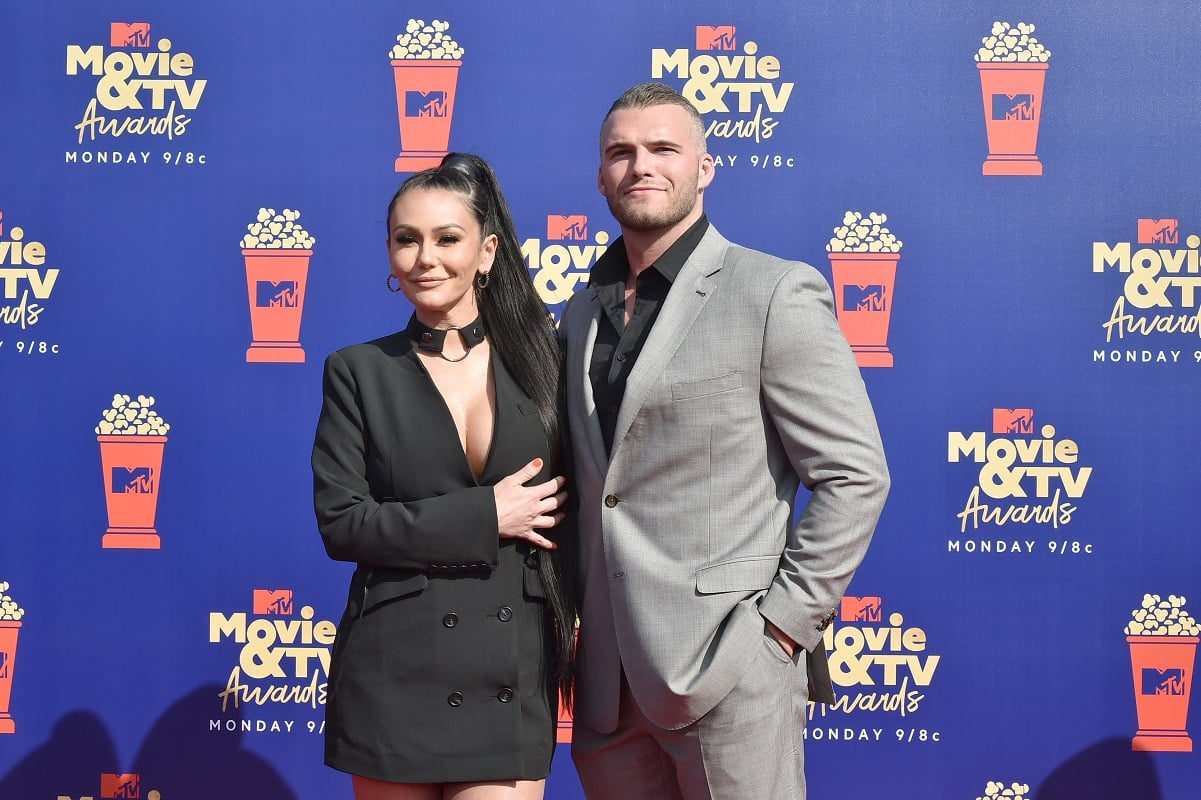 Why did JWOWW and 24 break up?
JWOWW and 24 began dating in April of 2019. However, during Jersey Shore: Family Vacation, the two had a falling out and broke up. In October 2019, Farley saw Carpinello getting too close with her roommate, Angelina Pivarnick. Although the rest of the cast warned her about 24's behavior, Farley stayed with Carpinello.
However, when the episode aired on Oct. 10, 2019, Farley saw what happened between her boyfriend and her roommate. During the evening, JWOWW passed out on the floor of the club while Carpinello was grinding with Pivarnick. Later, the Jersey Shore drama starter kissed JWOWW's boyfriend on the cheek and jokingly asked if they could have a threesome. 
When Farley watched the episode, she immediately broke things off with 24.
"After seeing tonight's episode, I'm pretty hurt," JWOWW wrote on Instagram. "I feel disrespected by someone I called a friend and by someone who stated they love me."
Fans are 'shocked and disappointed' to see JWOWW with 24 in her latest YouTube video
On July 24, 2020, JWOWW shared a YouTube video of she and Greyson baking cupcakes for Meilani's sixth birthday. The unicorn poop cupcakes ended up being a Pinterest fail, but fans were more concerned about 24 in the video. 
Carpinello shows up around minute 4:00 to help Farley pipe icing onto the cupcakes, and that is the moment fans cannot stop discussing.
"I'm shocked and disappointed," one fan wrote in the comments to the video.
Some fans had no idea that Farley was back together with Carpinello, but it is evident from the video that he is a large part of her life. Other fans are confused because they thought she ended things after the Jersey Shore: Family Vacation episode.
"Wait, why is 24 there?" another fan asked. "I thought they broke up after he went after Angelina."
Are JWOWW and Zack '24' Carpinello still together? 
On July 5, 2020, Farley shared a photo of Mike' The Situation' Sorrentino's birthday celebration at The Butcher Block restaurant in New Jersey. JWOWW and 24 were posing together as a couple. He also appeared in a photo on June 24, 2020, where he was holding a sleeping Greyson. Farley receives numerous negative comments when she is pictured with Carpinello, so she doesn't post the two together as much as 24 does. 
From Carpinello's Instagram account, it is evident that the two are a happy couple. He is often pictured with JWOWW's children and in cute poses with her. On Mother's Day, he wrote a particularly sweet post.
"I'm proud to spend Mother's Day with these 3," the professional wrestler captioned a photo of Farley and her two children.
JWOWW and 24's relationship is growing strong despite the drama from Pivarnick and fan complaints.