'Jersey Shore' Teases Mike Sorrentino Returns From Prison and Jokes His Probation Officer Won't Be Happy
Cast members of Jersey Shore: Family Vacation had to be without Mike Sorrentino for some time because he was in prison. Now the show is returning and it will show him reuniting with everyone. Find out what he says about his probation officer in the new teaser and more.
Mike Sorrentino of 'Jersey Shore' was released from prison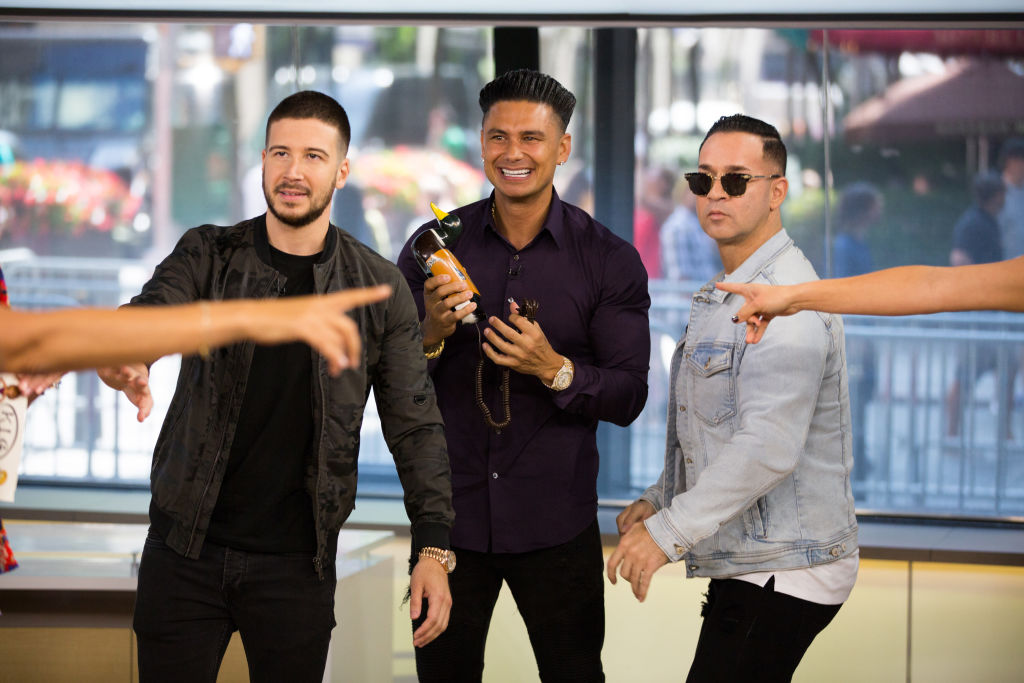 The reality star served eight months in prison for tax evasion at the Otisville Federal Correctional Institution. He was released on Sept. 12 and talked about his experience in an interview with Entertainment Tonight.
"I would wake up every morning and I would do a very similar schedule," Sorrentino explained. "I was very regimented, I stayed in my intermittent fasting, which is not easy if anybody knows about fasting, for 16 to 19 hours a day."
He also talked about what he did throughout the day. "It's not easy, you feel almost like a reward once you've finished a day, like wow, I did 19 hours today along with working out two to three times along with reading a book or the Bible or a magazine… so I felt very accomplished, staying busy in prison," said Sorrentino.
The Jersey Shore star might not be behind bars anymore. But he was also sentenced to two years of supervised release.
His wife revealed she suffered a miscarriage after his return
The married couple had an unexpected loss not long after he returned home. Lauren opened up about it in an interview with Good Morning America.
"The night he came home we actually conceived," she revealed. "And then at about six and half, seven weeks I miscarried." Lauren went on to talk about her emotions through it all.
"When I found out we were pregnant I felt like this is why we went through all these challenges for years and that this was our time and it was our blessing," she said. "It was hard. It was really difficult."
New trailer shows Sorrentino joining the cast after prison
A new trailer dropped showing the cast coming together to welcome Sorrentino back. We then get a few clips from the upcoming episodes.
"Every family member is home," said Vinny Guadagnino. We then see the group partying together and that includes Angelina Pivarnick's bachelorette party.
There is a clip of Sorrentino being in on the fun. "My probation officer is not going to like this," he said and you hear some of the guys laughing.
A wedding isn't the only thing fans can look forward to because Jenni Farley said, "Divorce parties is a thing." Again, the cast is seen partying it up.
We know that there will be some drama coming up this season. The cast members attended Pivarnick's wedding. Deena Cortese, Nicole Polizzi, and Farley reportedly had speeches at the event. Wedding guests reportedly booed them because of the jokes they made about the bride.
Polizzi later announced that she's retiring from Jersey Shore. Some fans wondered if her rumored feud with Pivarnick has something to do with it. However, she claimed her family was the reason for her decision.
"I hate being away from the kids," she said on the podcast, It's Happening With Snooki & Joey. "I don't like partying three days in a row. It's just not my life anymore. And I wanna be home with the kids. You know, like, I don't mind here and there going to a dinner or whatever, but it's just really hard on me to leave the kids and film the show."
Soon fans will see more of what happened between the cast members. The show is returning on Thursday, Feb. 27 at 8 PST.