'Jersey Shore': Mike 'The Situation' Sorrentino Doesn't Have Any Regrets From the Show, Just One 'Huge Miscalculation'
Mike "The Situation" Sorrentino has changed significantly since Jersey Shore premiered on MTV in 2009. But as the reality star recently revealed, he doesn't have any regrets. Find out why Sorrentino doesn't regret anything from the original MTV series, save for one "huge miscalculation" from season 4.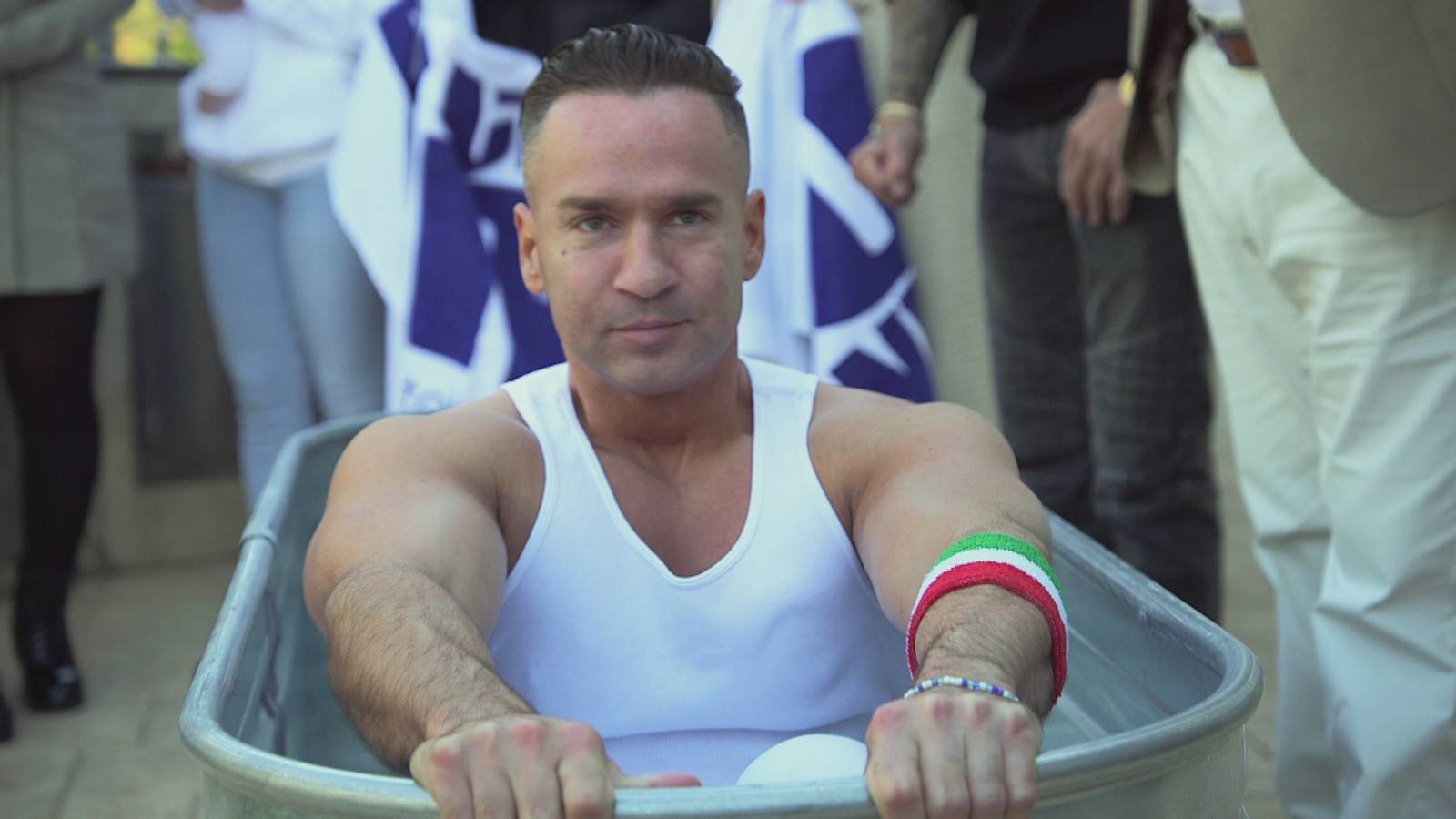 Mike 'The Situation' Sorrentino was a different person on 'Jersey Shore' 
When Jersey Shore started, Sorrentino was self-absorbed and confrontational. But today, he's an inspiration to his fans and his roommates as a "force of positivity."
"Over the past couple of years, I have faced some tough battles," Sorrentino shared with Showbiz Cheat Sheet in January 2021. "What has helped me was to believe in myself and these positive affirmations. I'm very proud of my journey and how I got here." 
Sorrentino lives by words like "the comeback is always greater than the setback" and "be better, not bitter." Instead of focusing on negativity, he chooses to be a force of positivity. "Life is gonna happen," said the reality star. "However, it's how you present yourself and how you fight those battles that are really key. And that's why a positive mental attitude is so important."
Sorrentino even has a positive attitude about his not-so-shining moments from the early days of Jersey Shore. 
'Jersey Shore' made Mike the person he is today 
During an interview on The Wendy Williams Show, Sorrentino mentioned not having any regrets from the original Jersey Shore. "Obviously I'd like to say yes, but if you don't make mistakes you don't actually become the person you are today," the reality star told guest host Michael Rapaport. "Those mistakes that I made 10 years ago — that experience has made me into this person that I am today." 
Mike 'The Situation' Sorrentino's 'huge miscalculation' took place in 'Jersey Shore' Season 4
In 2011, the cast of Jersey Shore filmed season 4 in Italy. One of the most significant moments from that season was a fight between Ronnie Ortiz-Magro and "The Situation," who ran head-first into a concrete wall. 
"That being said, I did bang my head into a concrete wall," Sorrentino told Rapaport. "I thought it was sheetrock, but in Italy — it's just cement."  
As Jersey Shore executive producer SallyAnn Salsano explained to Bustle in 2019, the cast stayed in a bank production retrofitted for the show. "Some walls that were layout walls — like the one Mike rammed his head into — were concrete walls that obviously we couldn't move," Salsano told the outlet. 
As Sorrentino said on Wendy Williams, his running into the wall was a "huge miscalculation." At the time, Sorrentino thought his actions would be a "combination of intimidation and [allow him to] get the first punch out of the way."
Mike 'The Situation' and Lauren Sorrentino plan to show Romeo Reign 'Jersey Shore' someday 
While discussing one of the most iconic moments from the MTV series, Rapaport wondered if the Sorrentinos plan to show their son, Romeo Reign, the show. "I gotta show him that clip, maybe when he's 16-years-old or 18-years-old," Sorrentino said. But first, he plans to show him Jersey Shore: Family Vacation. 
"I think we could warm up with Jersey Shore: Family Vacation," he said. "It's a family show, 'the comeback is greater than the setback,' and then we'll get him into the original series."
Watch Sorrentino in new episodes of Jersey Shore: Family Vacation airing Thursdays at 8 p.m. on MTV.