'Jersey Shore': Mike 'The Situation' Sorrentino Shares His Favorite Brotriton Fitness Supplements — Exclusive
Reality TV isn't Mike "The Situation" Sorrentino's only gig anymore. Today, the reality star has several ventures outside of MTV, including his line of fitness supplements. Showbiz Cheat Sheet spoke with Sorrentino exclusively about Brotrition, his line of fitness supplements. Find out what Sorrentino's favorite products are and what "The Situation" loves most about sharing fitness with his fans.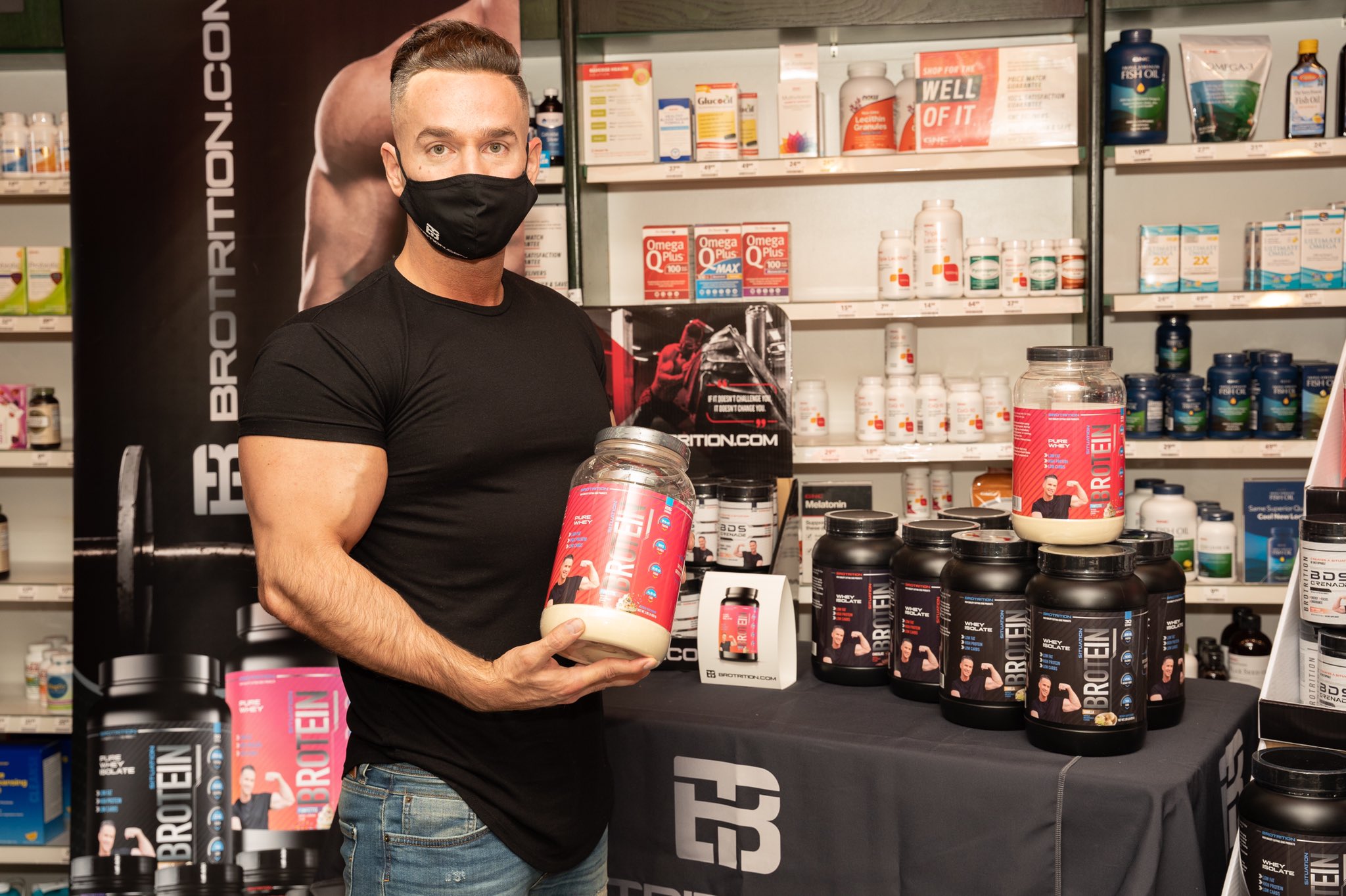 Mike Sorrentino prioritizes his sobriety and fitness
Going to the gym has always been part of the guido lifestyle. More than that, fans of the original Jersey Shore know what a transformation Sorrentino has made in terms of how he treats his body after a workout.
After years of battling a drug and alcohol addiction, Sorrentino is now more than five years sober. Sorrentino credits his loving and supportive wife, Lauren Sorrentino, for helping him achieve a sober life.
In 2019, Sorrentino went to prison for eight months. Contrary to popular belief, Sorrentino's time in prison did the opposite of set him back. After his release, the Sorrentinos worked on starting their family. Plus, "The Situation" dove into several other business ventures in the fitness realm so as to demonstrate the words he lives by: "The comeback is always greater than the setback."
'Jersey Shore' cast member 'The Situation' offers fans fitness supplements from Brotrition
Now, Jersey Shore fans can get the same pump as "Big Daddy Sitch." Brotrition is Sorrentino's line of protein and pre-workout supplements for those looking to "live their best life."
RELATED: Mike 'The Situation' Sorrentino Calls on MTV To Get New Show off the Ground
"For years, I've worked hard at maintaining a healthy physique and even became known worldwide for my' Situation Abs,'" Sorrentino shares on the Brotrition website. "Besides staying diligent with my workout regimen, I also have a supplement routine that I use on a daily basis." 
Brotrition's current offerings include pre-workout, BCAAs, and isolate protein. Naturally there's a Funfetti flavor! 
Mike 'The Situation' Sorrentino shares his favorite Brotrition products with us
With such a diverse line of workout supplements, Showbiz had to ask the reality star what some of his favorites are. "My favorite product is the Brofettis Brotein, which is a birthday cake flavored protein," Sorrentino tells us. "I have it every day after my workout."
That's not the only Brotrition product Sorrentino is passionate about right now. "I also love the BDS Grenade pre-workout formula," he adds. This is another product "The Situation" uses every day prior to working out. Sorrentino's pre-workout comes in Jersey Shore-inspired flavors like Rainbow Italian Ice.
"I love sharing my brand, Brotrition, with the world and everyone wanting to get or stay in shape and live a healthier lifestyle," Sorrentino adds. "It is definitely an awesome situation."
Mike 'The Situation' brings 'Jersey Shore' fans workout videos
What's more, Sorrentino also has a workout subscription service. "Join Mike' The Situation' Sorrentino on his fitness journey as he sculpts, defines, and builds for the ultimate comeback," the website reads. 
Sorrentino's subscribers get access to new workouts weekly. Each workout is developed and led by the Jersey Shore: Family Vacation star. The cost for a subscription starts at $40 a month, which gives fans access to 12 workouts without contracts. 
As Sorrentino mentions in the "Pandemic Fatigue" episode of the Here's the Sitch podcast, the workouts are about two hours each. "You can work out with me live every single week [and do] exactly what I'm doing," Sorrentino says.
If that seems like a bit much, Lauren mentions they're offering intermediate-level workouts, too. There's truly something for every fitness level.