'Jersey Shore' Star Mike 'The Situation' Sorrentino Is the Victim of Mail Fraud — 'This Is Ridiculous'
Mike 'The Situation' Sorrentino from 'Jersey Shore' tells fans he is the victim of mail fraud.
"The comeback is always greater than the setback," according to Mike "The Situation" Sorrentino from Jersey Shore. Hopefully, his mail and all of his packages come back in full force as he did after his setback.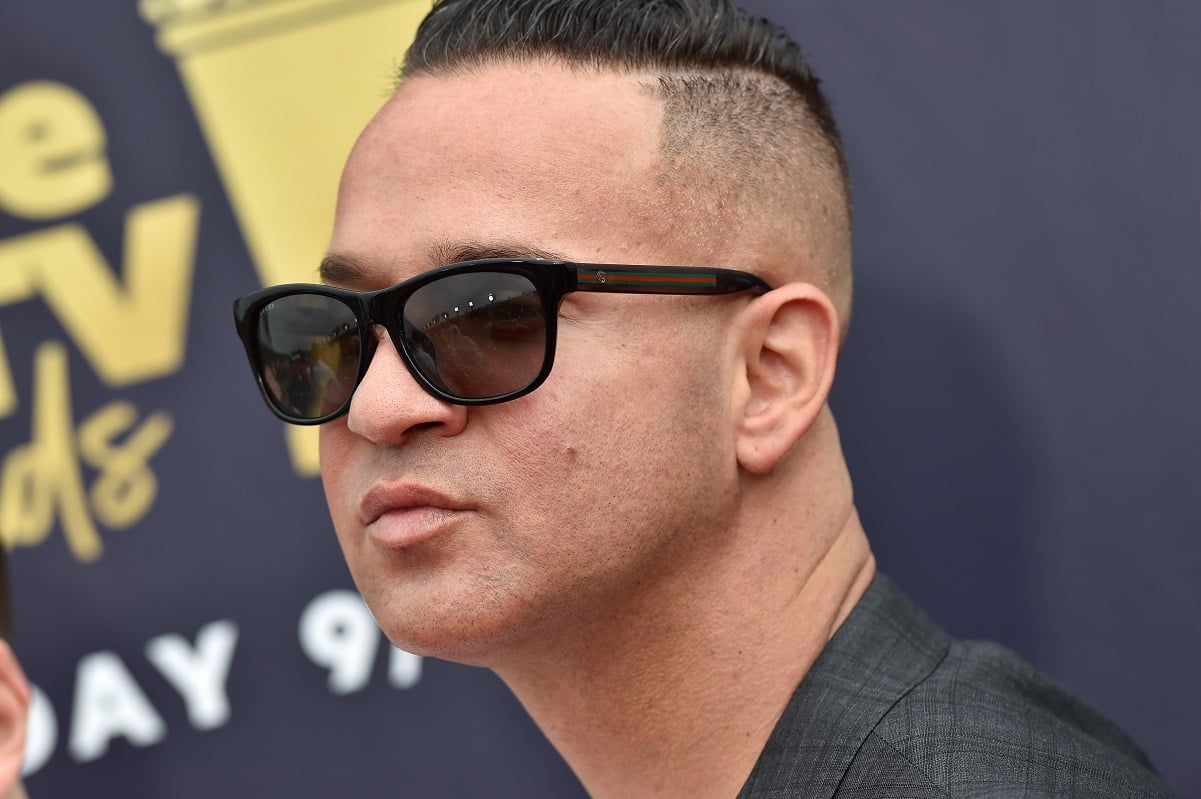 What is 'Jersey Shore' roommate Mike 'The Situation' Sorrentino's job when not filming?
When Mike "The Situation" Sorrentino doesn't have cameras on him for Jersey Shore, he is busy with his online clothing store — The Situation's Store. The t-shirts feature iconic quotes from his time on the show, including "Become better, not bitter," and "The shore father" with a Sorrentino picture. 
The reality TV star also has a podcast with his wife, Lauren Sorrentino, called Here's The Sitch With Mike and Lauren. The couple is focused on motivating people to improve their life.
"There are so many ways to improve your life — with relationships, with your family, your work life, your love life, fitness, obviously even more with spiritual life. There's so much time to improve, and that's all we have right now," Sorrentino said during the Here's the Sitch podcast. "We have some time while we are on this earth, so why not get to improvement?"
'Jersey Shore' reality TV star Mike' The Situation' Sorrentino is the victim of mail fraud
On Aug. 6, 2020, Sorrentino shared with his Twitter followers that someone was stealing his mail and packages.
"We have a Situation @USPS @USPSHelp," Sorrentino tweeted. "Someone has illegally forwarded my mail and is now living their best life with all my packages. All my mail is being rerouted from NJ to Maryland!! This is ridiculous!! FRAUD How is this possible? SMFH #2020".
The Situation updated his fans a few days later. He filed a police report with the Holmdel Police department and with the United States Postal Service. 
Since a federal post office issues the change of address form, federal law applies to the case. According to US Legal, once the person stealing The Situation's mail is caught, they could face imprisonment for up to five years, plus a fine of up to $250,000. 
The Situation's fans see the mail fraud as a filming opportunity for 'Jersey Shore: Family Vacation'
"Well, there's a new mission," one fan replied to Sorrentino's tweet. "Get the film crew and castmates to get together and go to Maryland to retrieve the packages!!!"
Many other fans agree and suggest similar ideas. They think it would make great TV to see the roommates try to resolve the issue on an upcoming episode of Jersey Shore: Family Vacation.
Another fan suggested that a great plot twist would be for the roommates to find out it was Angelina Pivarnick who illegally forwarded Sorrentino's mail. 
Although it's not likely that the gang will head to Maryland to retrieve the mail, we might see The Situation dealing with the fraud in a new episode.