'Jersey Shore': MTV Was Going to Pay for Sammi 'Sweetheart' Giancola and Christian Biscardi's Wedding Under 1 Condition
When Sammi 'Sweetheart' Giancola and Christian Biscardi got engaged, MTV came knocking with an offer for the bride-to-be.
Jersey Shore star Sammi 'Sweetheart' Giancola stepped out of the reality TV spotlight when the original series ended in 2012. More than 10 years later, MTV still wants Giancola back. When MTV found out about Sammi "Sweetheart's" engagement to her now-ex Christian Biscardi, the network allegedly reached out to the bride-to-be and offered to pay for her wedding, barring Giancola allowed this one thing to happen.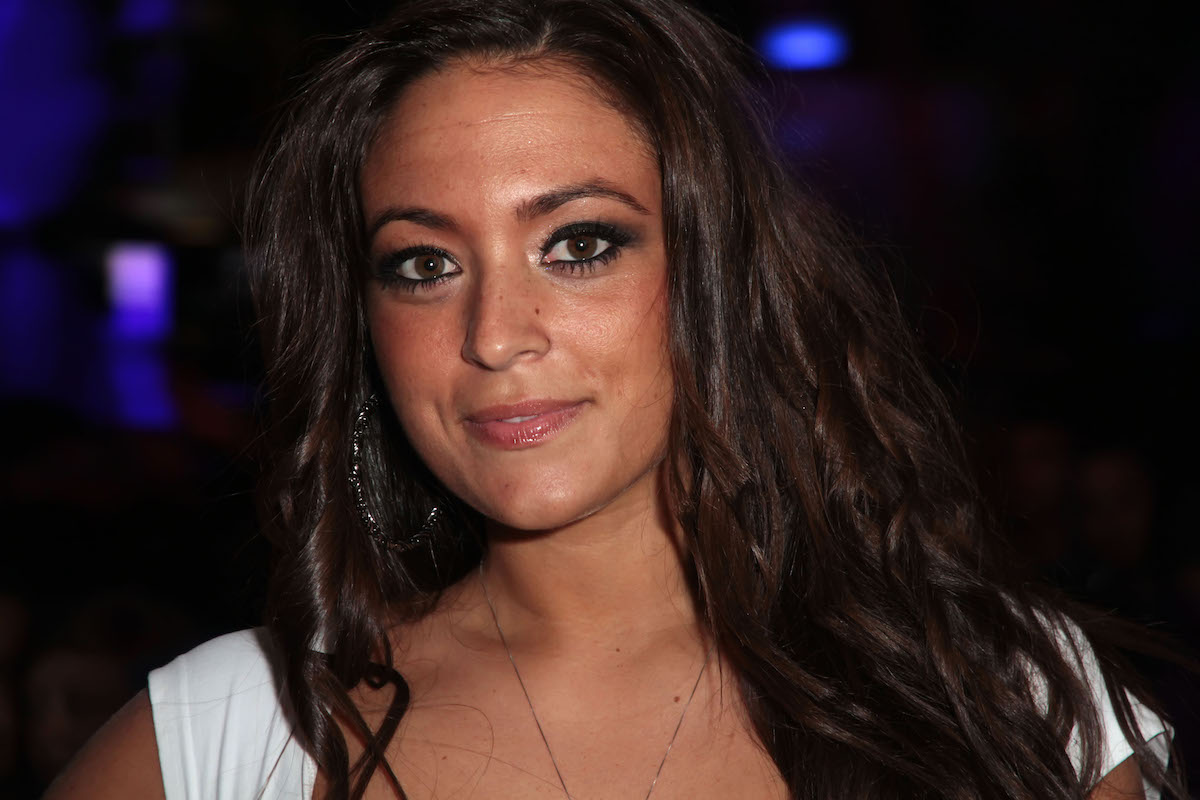 Sammi 'Sweetheart' Giancola got engaged to Christian Biscardi in March 2019
Since leaving Jersey Shore, Giancola has enjoyed living her life out of the spotlight. As such, most of Giancola's personal life with Biscardi was kept private.
"It's kind of exciting," she told In Touch Weekly early on in their relationship. "[Biscardi's] no one in the business, it's just somebody. I'm learning to keep my relationship stuff a little more private — so that's all I'm gonna say about it."
Despite her desire for privacy, Giancola did share news of her engagement on social media. He proposed to the reality TV star in March 2019.
"I'm completely overwhelmed with happiness," she captioned a photo on Instagram. "Yesterday was the best day of my life! I get to marry my other half, best friend and soulmate." The couple eventually started wedding planning, but the global pandemic halted their plans.
Sammi 'Sweetheart' postpones her marriage because of the coronavirus (COVID-19)
Giancola's original wedding date was supposed to be early in 2020, as hinted at by Nicole "Snooki" Polizzi in an April 2020 interview In Touch Weekly. In light of the pandemic, Giancola and Biscardi pushed their ceremony back. Then, a few days after Polizzi's interview, a source close to Giancola told Us Weekly the wedding had been "postponed until September." 
September 2020 came and went. Giancola and Biscardi still didn't appear to be married.
A source claims MTV was ready to pay for Sammi 'Sweetheart's wedding if she let them film
MTV allegedly approached Sammi "Sweetheart" shortly after Biscardi proposed in March 2019 offering to pay for her wedding. The network "offered to pay for her entire wedding if she filmed it," a source close to Giancola explains to In Touch Weekly. "She passed on this offer since she doesn't want to be involved with Jersey Shore and has moved on. She isn't after fame and money anymore."
While many fans would love to see Giancola on MTV again, she has found happiness living a private life. Despite fan speculation, Giancola has no plans to share anything with MTV cameras, nor be part of future episodes of Jersey Shore: Family Vacation.
Sammi 'Sweetheart' Giancola and Christian Biscardi call off their engagement  
In June 2021, many fans noticed Giancola stopped posting about Biscardi and removed any mention of him from her social media posts. It's unclear when they broke up, but Giancola and Biscardi are no longer together.
Giancola confirmed her broken engagement in a post on TikTok. Despite calling off her wedding, Giancola says she is happy. For now, it seems she is focusing her energy on her business, Sweetheart Coast. The boutique shop opened on the Ocean City, New Jersey boardwalk earlier this year.