'Jersey Shore': Nicole 'Snooki' Polizzi's Father Demanded MTV Cut This Infamous Scene From the Show
Nicole 'Snooki' Polizzi's father was unhappy about one scene in the iconic reality show.
Jersey Shore star Nicole "Snooki" Polizzi quickly became one of the show's most iconic cast members. Phrases such as, "Where's the beach?" and, "I'm going to Jersey Shore, b*tch!" were synonymous with the reality show, and still today, she's one of the show's most successful stars.
Polizzi's family supported her role as Jersey Shore's biggest hot mess, but they still had some standards. And her father was determined to have one infamous scene cut from the show.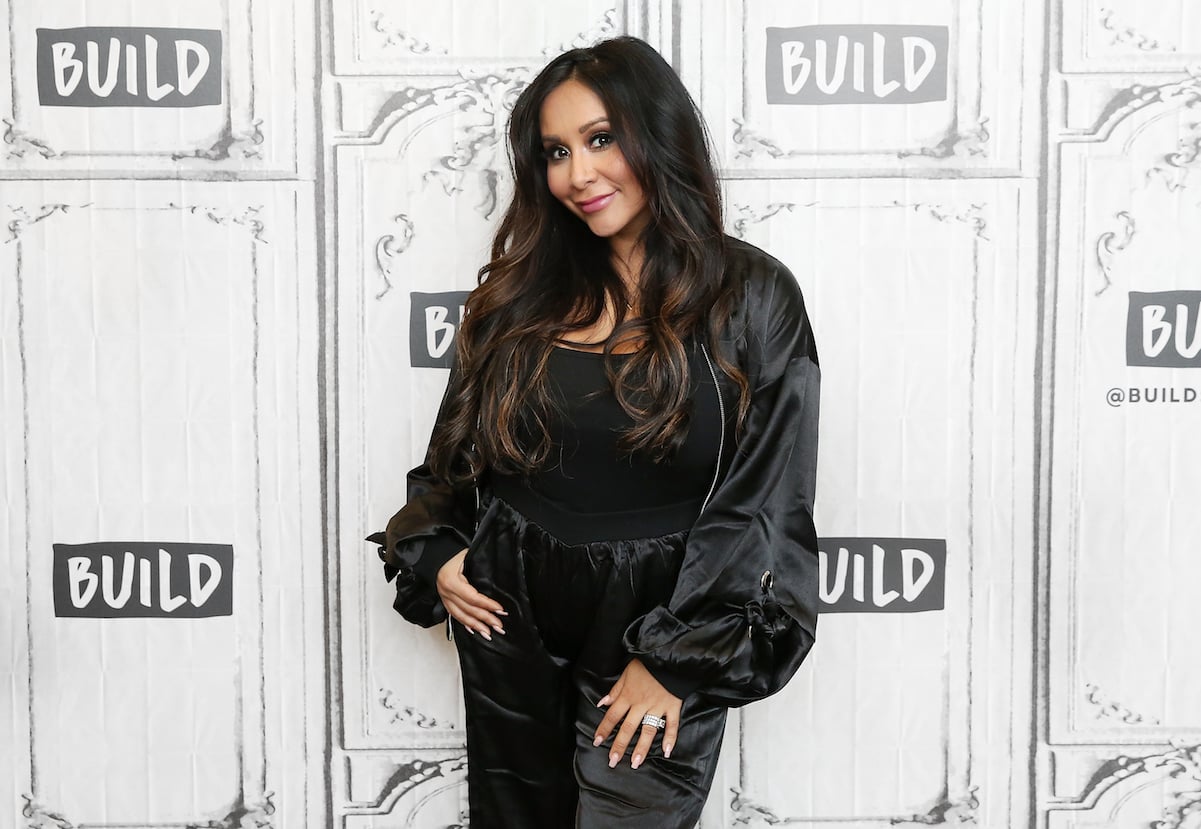 Nicole "Snooki" Polizzi's audition quickly won over producers
When executive producer SallyAnn Salsano was looking for cast members, there were a few people who stood out. Mike "The Situation" Sorrentino, who removed his shirt during an audition, instantly won them over. And Paul "Pauly D" DelVecchio's $10,000 tanning bed in his home was the main reason he received a slot. Polizzi's audition had a similar effect.
When Polizzi entered the room, she "literally did cartwheels and flips," casting director Doron Ofir revealed to Vulture. "She was extraordinary. Her application was smudged with fingerprints from her bronzer." Polizzi's personality and obsession with being tan put her as a front runner with the judges.
Polizzi's father was 'really, really upset' over her getting punched in the face
Of all the moments on Jersey Shore, one that's far too unforgettable is the moment Polizzi was punched in the face by an angry bar patron. There was a lot of controversy behind the punch, with some suggesting MTV was promoting violence against women by airing it. "We ended up showing everything that led up to it, and then showing the aftermath," executive producer Jacquelyn French said. But it was Polizzi's father for whom the punch hit hardest.
"[Cutting the scene] was actually my parents' doing," Polizzi revealed. "They demanded MTV not show it. It was nice that they listened, because my dad was really, really upset about it."
There were several scenes of the show that made Polizzi look bad
Though the punch scene was controversial, it was also the scene that brought the entire house together. Prior to that moment, the castmates weren't huge fans of Polizzi, but they rushed to her defense when someone hurt her.
From that point, everyone was close, and so began Polizzi's reign as the show's most important cast member. There were several scenes that didn't do her reputation any favors, though, including the time she went into the hot tub with Mike Sorrentino and the moment she was arrested for public intoxication. Still, Polizzi's fans turned, "Where's the beach?" into one of the show's most well-known taglines.
Polizzi has gone on to find success beyond the Shore Store
Polizzi might have been the show's hot mess meatball, but she's come a long way since she walked into the house saying, "The party's here." Polizzi married Jionni LaValle in 2014, and the two share three children. Polizzi launched The Snooki Shop, an online clothing boutique that now has a brick and mortar location in Madison, New Jersey.
Polizzi also pulled herself away from Jersey Shore: Family Vacation to focus more on raising her children and spending time with her husband.