'Jersey Shore': Nicole 'Snooki' Polizzi Reveals Her Drink Order the Day She Said 'Where's the Beach?!'
"Where's the beach?!" If you read that in Nicole "Snooki" Polizzi's voice, you're a fan of Jersey Shore. The reality TV star recently revealed what she was drinking that fateful day on the beach. Find out what Polizzi ordered at the bar that day so you can model your summer cocktails after "Snooki" — or avoid those drinks entirely.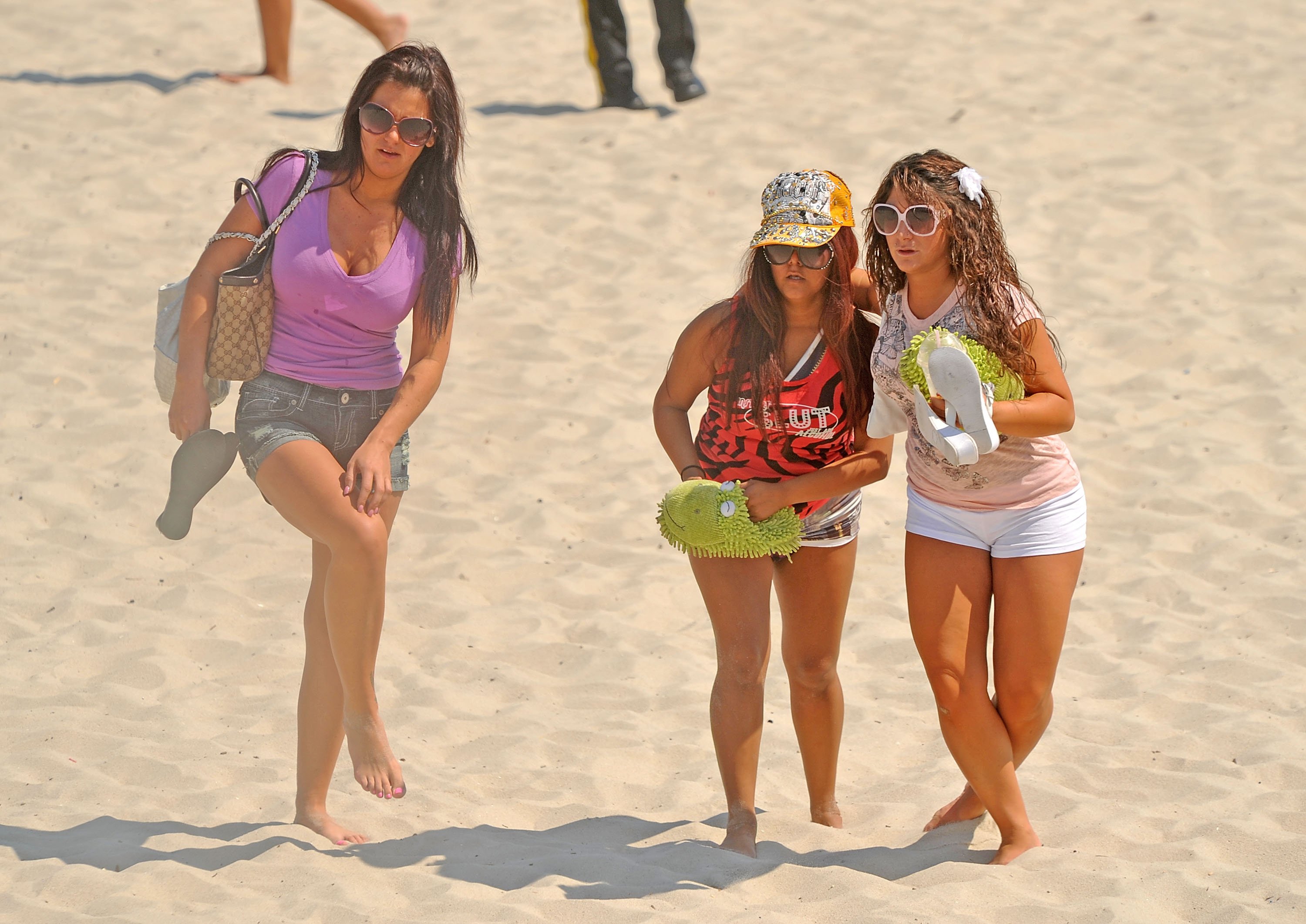 Nicole 'Snooki' Polizzi's arrest after 'Where's the beach?!' 
Polizzi is one of the most recognized Jersey Shore roommates. That's mostly thanks to her antics during the early days of the MTV show. 
In the iconic Jersey Shore moment, Polizzi frantically runs across the boardwalk and asks a man, "Where's the beach?!" Now, it's clear Polizzi meant to ask, "How do you get onto the beach?" but hey — alcohol.  
Many Jersey Shore fans forget Polizzi was arrested the day she couldn't figure out how to get onto the beach. On July 30, 2010, Polizzi was charged with disturbing the peace, disorderly conduct, and criminal annoyance of others (via The Asbury Park Press). 
Two of the charges were dropped during her court date in September 2010. "Snooki" had to pay a $500 fine and complete two days of community service, which involved signing autographs at the borough community center.
'Snooki' had a mix of cocktails the day she couldn't find the beach 
Like many of her Jersey Shore: Family Vacation co-stars, Polizzi is very active on social media. When one Jersey Shore fan asked what Polizzi was drinking the day she couldn't find the beach, "Snooki" delivered. 
"Beer, vodka seltzer, Soco shots, chocolate pretzel shots, Long Island," Polizzi tweeted. The order in which she consumed these drinks is unclear. 
"I want a chocolate pretzel shot," Polizzi's fellow reality TV star Aimee Hall of Floribama Shore fame replied. Other fans want to know what the recipe for a chocolate pretzel shot entails. Based on our research, it's a mix of Frangelico, whipped cream flavored vodka, and salt.
'Where's the beach?!' is one of Nicole 'Snooki' Polizzi's favorite 'Jersey Shore' moments
Polizzi talks about her favorite moments from the original run of Jersey Shore in a video on her YouTube channel. "'Where's the beach?!' is an iconic moment in reality history," Polizzi tells fans. 
"I was so glad I was able to blackout and provide you entertainment," the reality star continues. "Honestly, I still don't remember what happened to this day." Fortunately for fans, Polizzi remembers what she drank!
The night before, Polizzi says she was at Karma until 5 AM. To keep the party going and avoid a hangover at the Shore Store the following day, Polizzi remembers stealing beers from Danny Merk's fridge. Ultimately those beers are what gave Polizzi the courage to leave work and take shots at the bar.
Polizzi remembers waking up in a jail cell and wondering where the MTV cameras were. Thankfully, Polizzi's brief bout of unfortunate events has turned into something she can laugh about — not to mention a fan-favorite moment from the iconic reality series. 
See more from "Snooki" in new episodes of Jersey Shore: Family Vacation. Tune in every Jerzday to MTV at 8 PM EST.