'Jersey Shore': Nicole 'Snooki' Polizzi Says Her Kids Think She Is an Actor on the Show
Nicole "Snooki" Polizzi is one of the most famous faces from the TV series Jersey Shore and Jersey Shore: Family Vacation. Although Polizzi is now a mom, she still appears on the latter. However, she has not been honest with her kids about what exactly she does on TV. According to the reality star, her children think she is an actor.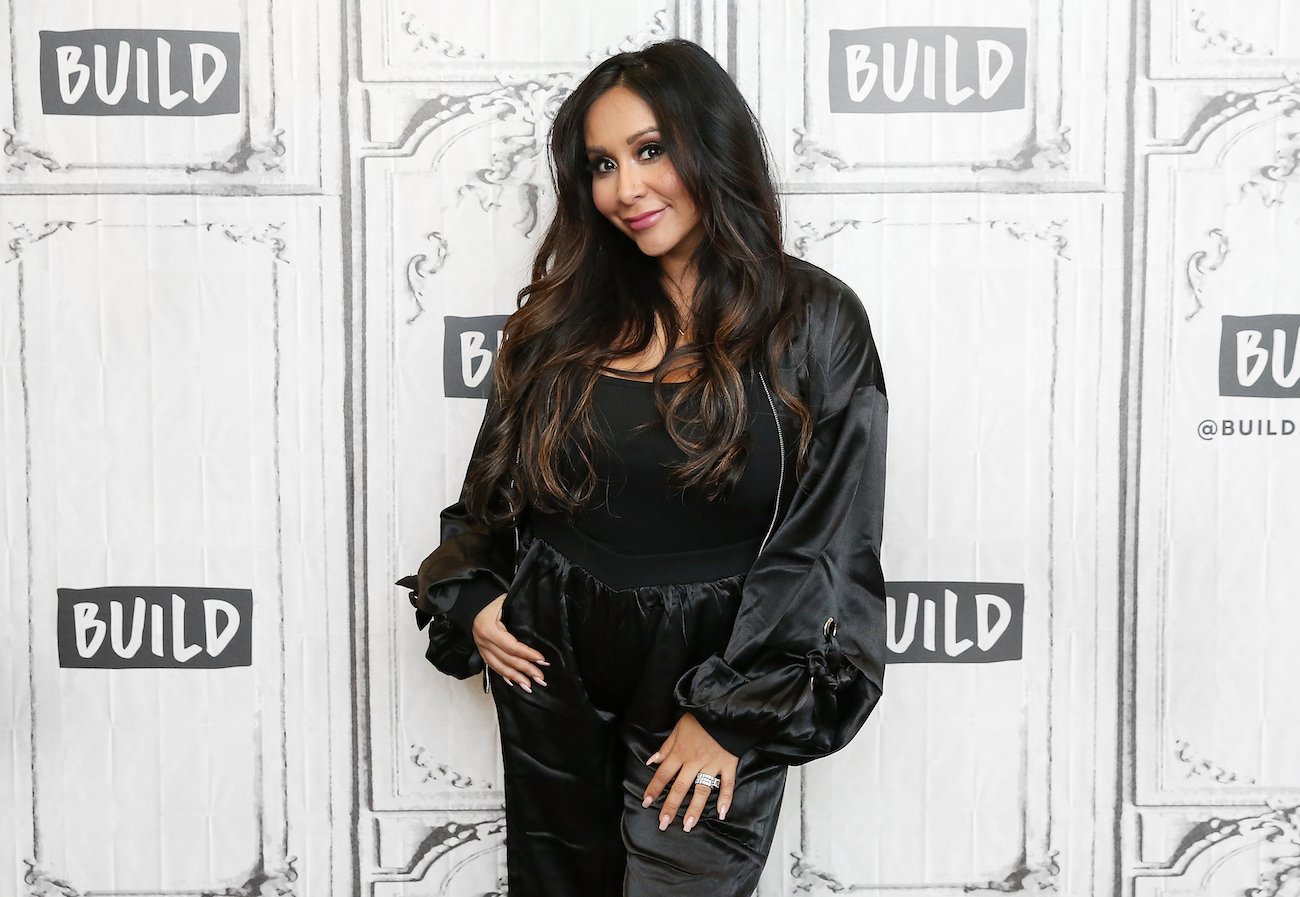 How many kids does 'Snooki' have?
Polizzi is currently married to Jionni LaValle, who occasionally appeared on the original Jersey Shore. Polizzi and LaValle were initially just a fling, but they became serious later on. They tied the knot in 2014.
The couple has three kids together: Lorenzo (born 2012), Giovanna (born 2014), and Angelo (born 2019).
Before the fourth season of Jersey Shore: Family Vacation premiered, Polizzi decided to take a break from the show to spend time with her family. However, she returned to the small screen.
'Snooki' says her kids think she is an actor on 'Jersey Shore'
RELATED: MTV: There's a Petition to Bring This Nicole 'Snooki' Polizzi Series Back
Celebrity parents often wonder how to explain their career to their kids. For Polizzi, this dilemma is compounded by the fact that her image at the beginning of her career on Jersey Shore is not the same as her current one. It seems her solution to this is to let her kids believe she is an actor.
"Both [of my eldest two] kids, [Lorenzo, 8, and Giovanna, 6], think I'm an actress," she said in a recent talk with Us Weekly. "I tell them that it's not real. I'm just acting, like, I'm playing a role, that's what they think. … I don't think they're ready for that yet. So as of right now, I am an actress."
In fact, if her kids' classmates bring her up, she would tell them to "brush it off" and let them know she was just doing her "job."
Last year, she also told HelloGiggles something similar. Polizzi shared, "They're already on YouTube, and my daughter and my son always ask me, 'Who is Snooki?' when I go out and people are calling me that. I'm like, 'Oh, you know, it's just my actress name.' They think I'm an actress right now."
'Snooki' wants to use herself as an example for her kids
RELATED: Nicole 'Snooki' Polizzi Explains All of Her Most Iconic 'Jersey Shore' Looks
Polizzi does have plans to be more honest with her children when they are older. She explained she will tell them about her actual role on Jersey Shore as a way to teach them about good behaviors.
She shared with Us Weekly that she might tell them, "Listen, Mommy had some crazy years before she was a mommy. She let loose. So whatever you see on TV back then, just do the opposite of what I did."
In the interview with HelloGiggles, Polizzi also said she could call her Jersey Shore era her "college years" that were recorded "for everyone to see."
Polizzi commented, "I'll guess I'll use it as a learning experience on how not to be trashy."