'Jersey Shore': The One Thing Mike 'The Situation' Sorrentino Wants to Teach His Son
Mike "The Situation" Sorrentino has changed a lot over the last 10 plus years. When fans first met him on Jersey Shore, "The Situation" was into "drinking, drugging, lying, and cheating." Now, the reality TV star doesn't do any of those things. "Big Daddy Sitch" is a changed man, and he and his wife Lauren can't wait to start their family in May. As first-time parents, there are many things "Baby Situation" will teach Mike and Lauren. But there's one lesson "The Situation" wants to ensure his son learns early on.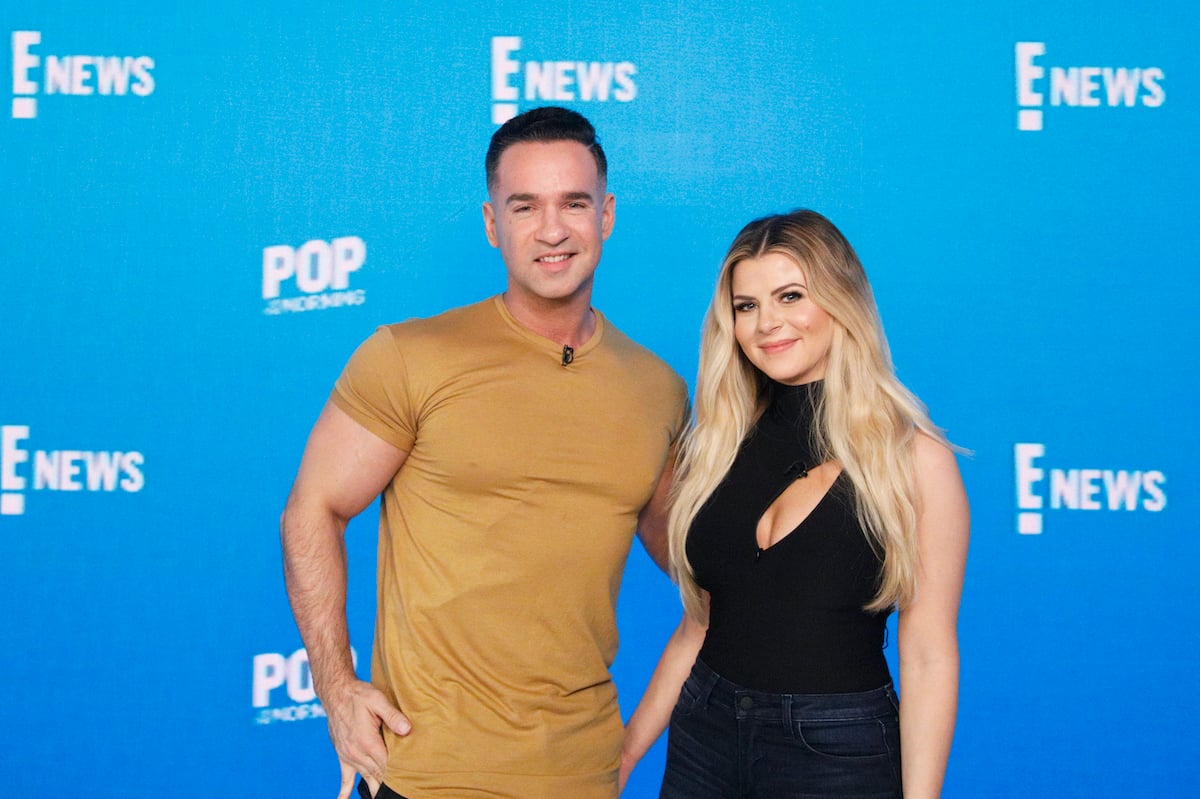 'Baby Situation' is due in May 
Mike and Lauren Sorrentino shared the big news with Jersey Shore fans over the 2020 holiday season. After learning about Lauren's miscarriage in 2019, fans were excited to find out she was pregnant again. The Sorrentinos shared news of "Baby Situation" on Nov. 24, 2019. "Our biggest blessing is on it's way," Lauren wrote on Twitter with a series of photos announcing Baby Sorrentino's May 2021 arrival. 
Later the following month, the couple held a gender reveal for their child. "Gym, Tan, We're having a Baby Boy," Mike captioned photos on Instagram. Lauren has been using the Baby Sorrentino Instagram account to keep Jersey Shore fans updated throughout her pregnancy. At this point, she is 27 weeks pregnant and "finally popped."
Mike 'The Situation' Sorrentino served 8 months in prison for tax evasion
In 2019, Mike spent eight months behind bars at a federal prison in Otisville, New York. The Jersey Shore star was charged with failing to pay taxes on $8.9 million in income between 2010 and 2012. Instead of paying his taxes, Mike made structured deposits that totaled less than $10,000 into various bank accounts to avoid government detection. According to the Chicago Tribune, Mike was also claiming luxury purchases as business expenses. Now, "Big Daddy Sitch" has changed his ways. He is already ahead on his plans to file his taxes this year. Plus, he plans to teach his son how to stay on top of his finances. 
'The Situation' wants to teach his son how to handle money and file taxes
During the "Lay the Foundation" episode of the Here's the Sitch podcast, Mike and Lauren discussed the life lessons and values they wanted to instill in their son. For Mike, one of the most important things he could teach his child is how to handle money. "When I was younger, no one really taught you how to file taxes," Mike said, laughing. "It's kind of ironic but I would definitely teach my son about taxes and filing." 
Mike explained what could happen if your taxes aren't filed. It could result in a legal matter as far as three years in the future like his did. "I don't want to be in the bucket of 'they might come for you,'" the reality star said. Accounting and "how money works" are top priorities for "Baby Situation" to learn. But the Sorrentino's also want their son to know how to use computers to make filing said taxes a bit easier. 
Communication is another priority. "If you have trouble with communication, you're going to trip over things you can easily step over," Mike said. Therapy and educating himself in psychology have been very beneficial to his recovery and sobriety, and that's something he wants to instill in his son. Of course, Mike has big plans to teach Baby Sorrentino to "always be on the path of self improvement," too.