'Jersey Shore': Pauly DelVecchio's Most Hilarious Moments From the Original MTV Series
The world met Pauly DelVecchio in 2009 when MTV introduced Jersey Shore. It didn't take long for the reality star to become known for his positivity and pranks in the shore house. There's a library of Jersey Shore moments featuring Pauly D to choose from. But these are the most hilarious moments DelVecchio gave fans in the original Jersey Shore.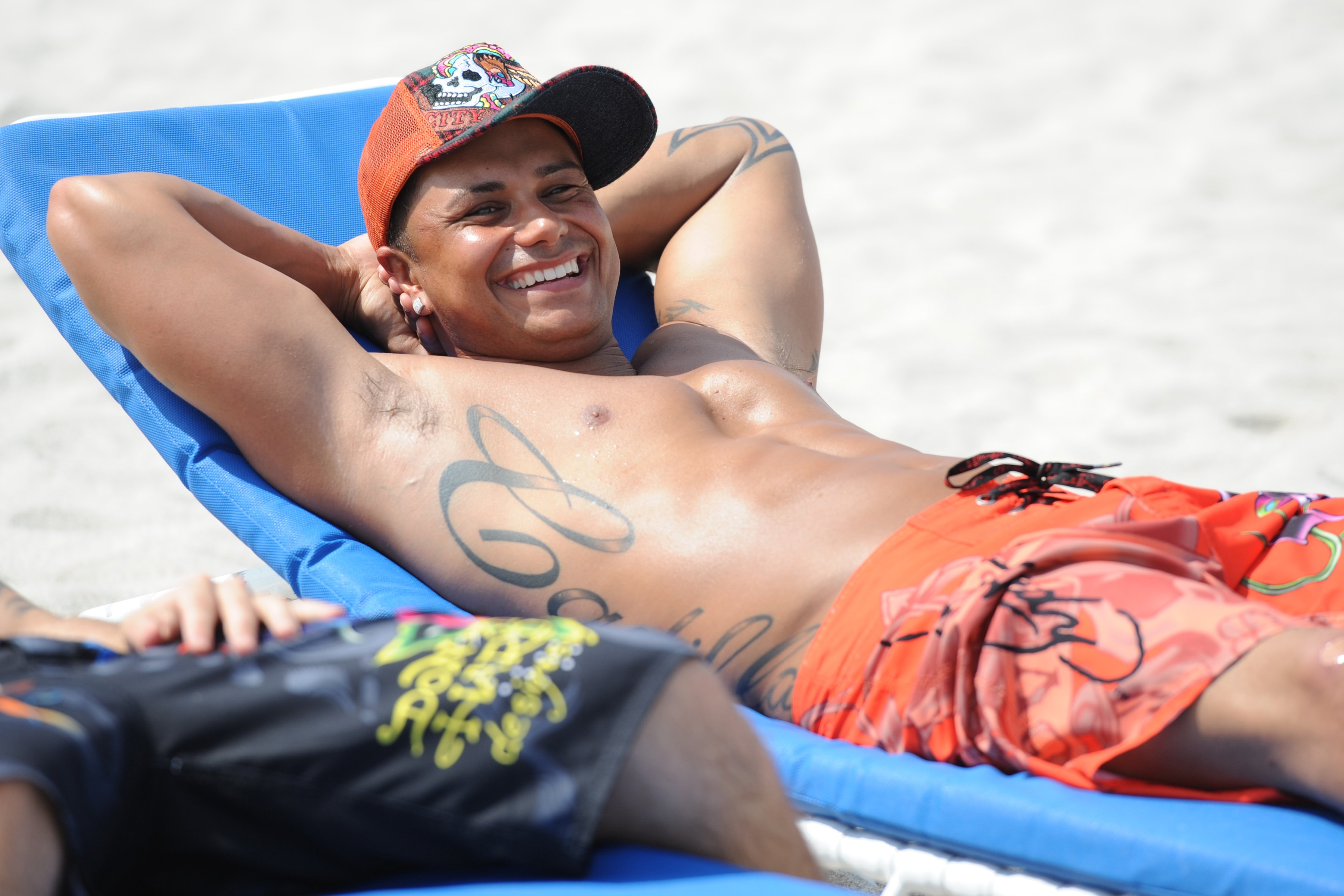 'You stalked my whole life on the boardwalk'
In season 1 of Jersey Shore, DelVecchio had a fling with a woman named Danielle. DelVecchio started calling her a "Stage 5 Clinger" when their relationship got too serious too quick. She wanted a commitment, but DelVecchio wanted a single summer down the shore. 
Fans will remember the shirt Danielle gave DelVecchio that read "I Heart Jewish Girls." Her gift and the conversation she had about taking the Jersey Shore DJ to Israel raised red flags for the reality star.
But Danielle's call telling DelVecchio she didn't "like to be played" was the last straw. In an iconic moment from the MTV reality series, DelVecchio tells Danielle it's over. 
"You stalked my whole life on the boardwalk and then when I got home, I had every intention of calling you but you had already called and you said you [weren't] gonna call," DelVecchio explained, continuing:
"So you stalked my whole life on the boardwalk — it's my turn to talk. You stalked my whole entire life and I don't like that."
During his explanation, DelVecchio delivered another iconic Jersey Shore line: "I went on one ride; God bless me it's f****** summer." DelVecchio concluded the call by calling Danielle a stalker and the two didn't see each other again.
Pauly DelVecchio becomes Tony Guido in Italy season of 'Jersey Shore'
The cast of Jersey Shore filmed season 4 in Italy. In episode 6, DelVecchio and Vinny Guadagnino dressed up like "Louie and Tony."
The duo was all about the FPC — fist pumping, pushups, and chapstick. DelVecchio's look was complete with slicked-back hair in a mohawk, a sweatband, and a white Italia jacket with the collar popped.
"I'm gonna fist pump until my f****** arm falls off," DelVecchio shouted at the confessional camera. Together, he and Guadagnino created what has become one of the most popular Jersey Shore gifs.  
RELATED: DJ Pauly D Has an Instagram Account Not Many Fans Know About
Pauly DelVecchio and Vinny Guadagnino prank Deena Cortese 
After pulling dozens of pranks on his roommates in the original series and the 2018 spinoff series Jersey Shore: Family Vacation, DelVecchio is officially known as the "Prank War Champion" among Jersey Shore fans. But one of the best pranks took place in episode 7 of the final season of the original Jersey Shore. 
As the easiest one to prank in the house, Deena Cortese was often the subject of DelVecchio's shenanigans. So, Delvecchio got Guadagnino involved in a prank to replace photos of her boyfriend.
DelVecchio and Guadagnino went to the boardwalk to find a photo booth. There, they reenacted Cortese's pictures with her boyfriend and put them in Cortese's frames. "Prank war champion!" DelVecchio exclaimed. 
Their prank quickly went south when Cortese returned from the store earlier than expected. But DelVecchio distracted Cortese while Guadagnino put the new pictures in her room. Fortunately, Cortese found the entire prank hilarious.
Relive all of the Jersey Shore memories. Watch the first six seasons on Hulu.
RELATED: 'Jersey Shore': How Much It Costs to Rent the Seaside Heights House