'Jersey Shore' Producer Admits the Roommates Wouldn't Be Able to Do 1 Thing 'Floribama Shore' Has Done
Find out what SallyAnn Salsano says the 'Floribama Shore' cast could handle the 'Jersey Shore' cast couldn't.
Executive producer SallyAnn Salsano recently compared the casts of Jersey Shore and Floribama Shore. Sure, the Floribama Shore cast are a lot younger and greener in the entertainment industry. But for Salsano, there's one thing the Floribama Shore cast can handle that the Jersey Shore roommates wouldn't have been able to at the same stage in their fame.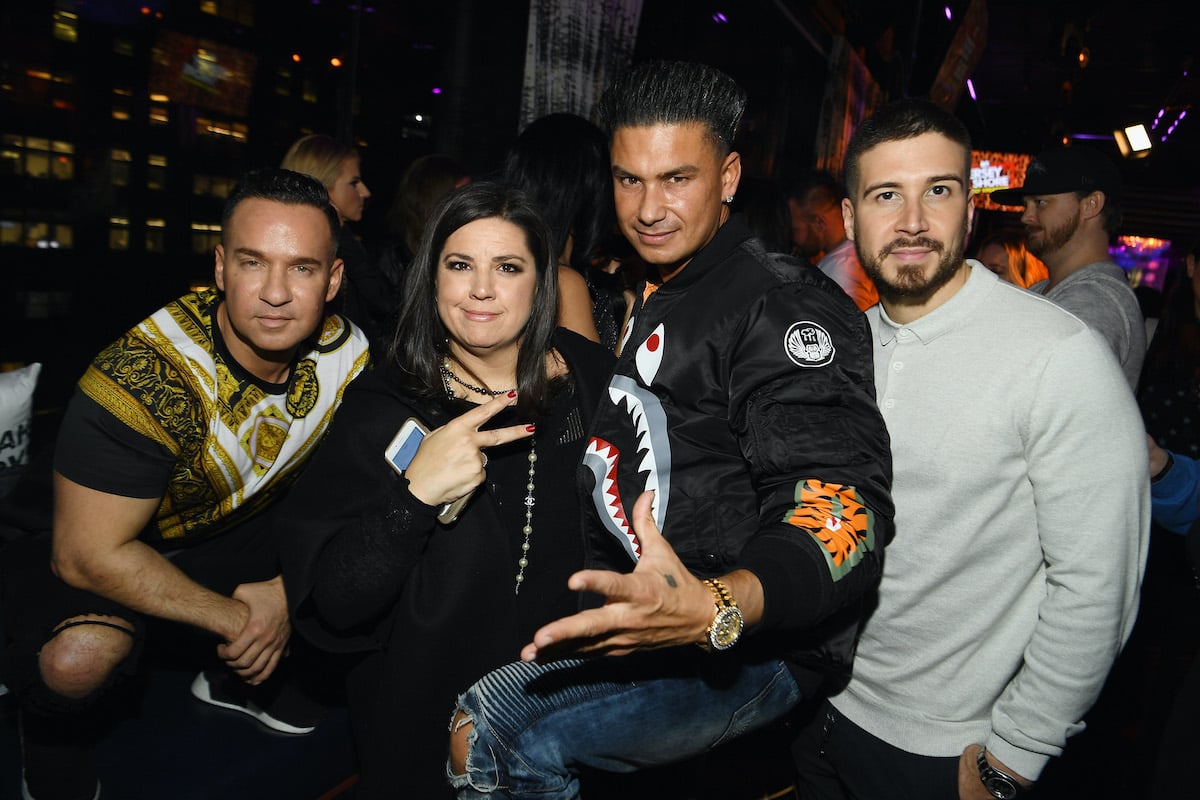 SallyAnn Salsano's production company 495 Productions works on 'Jersey Shore' and 'Floribama Shore' 
Salsano is the founder and CEO of 495 Productions. The company is responsible for some of the "most diverse, entertaining, and commercially successful" reality shows on television today. 
In 2009, Salsano and her team introduced the world to the cast of Jersey Shore, including fan-favorite Nicole "Snooki" Polizzi. While they didn't know it at the time, Salsano had struck gold. The Jersey Shore roommates would forever change the face of reality television and inspire a whole new generation of MTV stars.
Almost 10 years later in 2017, Salsano brought reality TV fans even more entertainment with Floriabama Shore. Similar in concept to Jersey Shore, Floribama Shore put eight strangers from the Florida Panhandle in a beach house to live and party together.
Despite being so similar both in cast and show premise, Salsano says there's one significant difference between the casts. It has to do with the pandemic and filming restrictions.
SallyAnn Salsano doesn't think the 'Jersey Shore' roommates could have filmed in quarantine 
In speaking with Deadline, Salsano talked about having to film a reality show amidst the coronavirus (COVID-19) pandemic. Both Floribama Shore and Jersey Shore: Family Vacation filmed their respective season 4s in quarantine. 
Floribama Shore Season 4 features the roommates living in a Montana mountain house. While the cast has gone sledding, ice skating, and horse back riding, they're predominately stuck inside — something Salsano doesn't think the Jersey Shore crew could have done in the fourth season of their show's original run.
"If we'd have taken the Jersey cast in season 4 and locked them in a house and said, 'You can't go out to a club at night,' they would have tied us up," Salsano admitted to Deadline. Now, more than 10 years later, the Jersey Shore cast are fine living in a contained environment on Family Vacation.
"We've become a little more self-contained [on Jersey Shore]," Salsano added. "They really feed off each other and they're definitely a bit more senior and experienced than the Floribama crew." 
There is respect between the casts of SallyAnn Salsano's shows 
Despite what some fans might think, there's no ill will between the casts of Jersey Shore and Floribama Shore. In fact, Aimee Hall is a huge fan of Jersey Shore. 
"I used to watch Jersey Shore growing up," she told the Behind the Velvet Rope podcast. "I still love Jersey [Shore]."
Hall's favorite roommate is "Snooki," who she has met "two or three times — probably more." "I also like Deena [Cortese] too," Hall added. "I've [also] met Deena."
Pauly DelVecchio is another Jersey Shore roommate Hall has met and always liked. "I think he's just a nice dude," she said.
The Floribama Shore star met DelVecchio and Ronnie Ortiz-Magro during their appearance on Celebrity Fear Factor. "They were cool," she said. "Everyone that I've met off [of] Jersey has been really, really nice to me." 
Floribama Shore airs Thursday nights on MTV. Jersey Shore: Family Vacation will return sometime this year with the remaining half of season 4.