'Jersey Shore': Proof the MTV Reality Series Isn't Scripted
Reality television has long been criticized for not being authentic. Fans of the MTV series Jersey Shore already know this, but the show is not scripted — and there's proof! Though some situations might feel forced, the stars of Jersey Shore and Jersey Shore: Family Vacation say that what fans see on the show is what went down in reality.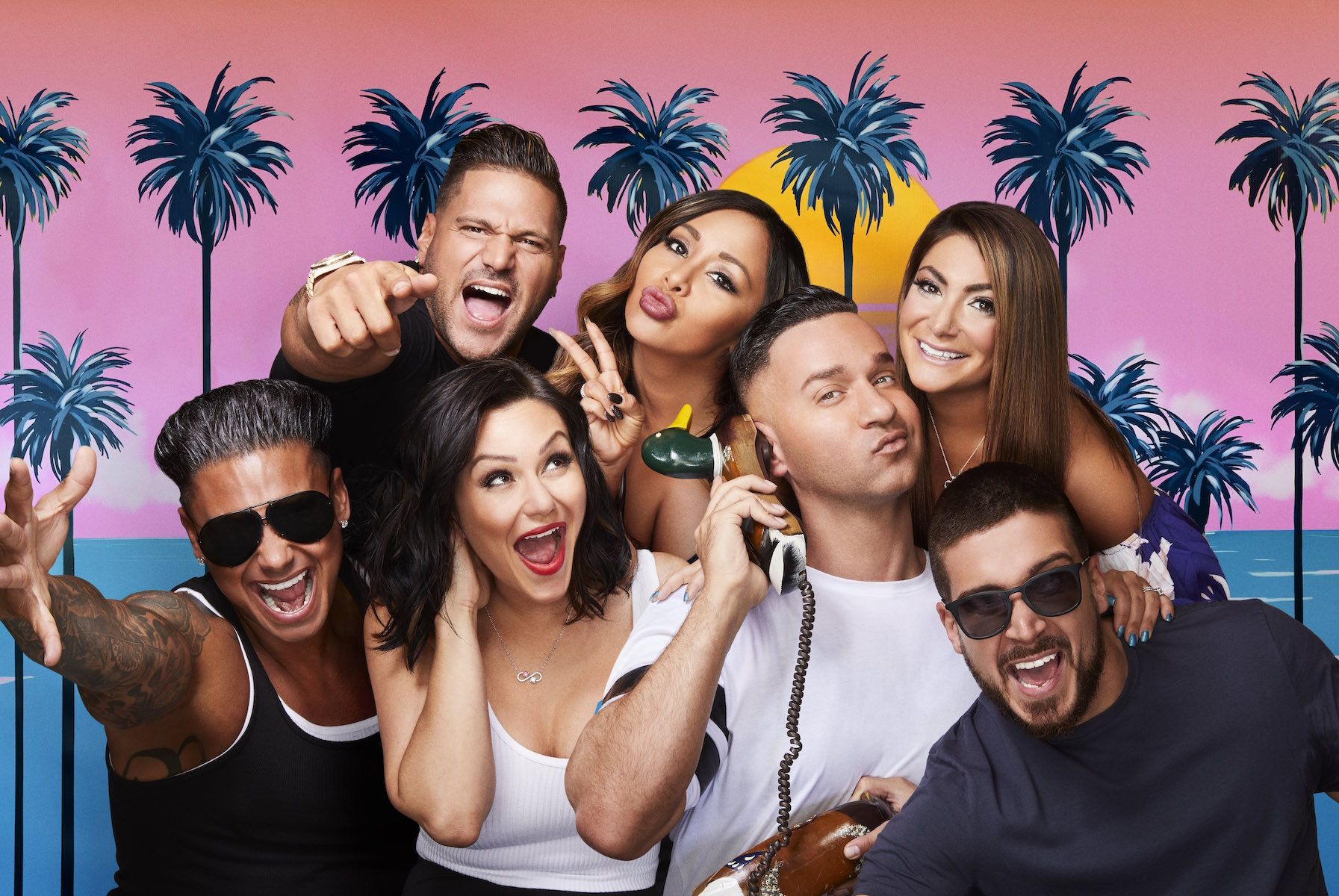 'Jersey Shore' is not a scripted series 
Many people think Jersey Shore has become a scripted MTV series, but the truth is it's not scripted at all. "We don't have a script," Pauly DelVecchio explained to Bustle. "Never had a script for 10 years, not even a little bit. Not even a little bit." For some viewers, the show feels heavily produced and some situations forced, but DelVecchio said that's not the case. "We're not produced. Everything that happen[s] that we were watching, that sh*t happened," DelVecchio continued. "It's hard to watch some of it," his roommate Deena Cortese added.
By allowing the Jersey Shore cast the freedom to be themselves, 495 Productions' SallyAnn Salsano can capture all of the hilarious and wild moments seen on the show in a format that's relatable to fans. "I feel like people in life do [what we do on the show], they just don't put it on film," DelVecchio said.  
The cast of 'Jersey Shore' are in control of what they do
All of those nights "beating the beat up" at Karma were a choice made by the cast of Jersey Shore. In speaking about where they go and what they do on the show, DelVecchio explained how they all get to choose their activities. Producers limit the cast's choice of activities, but DelVecchio and his roommates are in charge. "The only thing we have is a book that tells us the places that we're allowed to film," he explained. "We tell the producers where we wanna go, we can't go alone, that's it." 
Salsano and her team scout locations before they're ready to film to obtain permission to shoot. These businesses are put into a binder for the cast to flip through — something you occasionally see them doing on the series. Salsano explained how DelVecchio and Vinny Guadagnino's "bro-mittment" ceremony was naturally born out of the cast looking through the book of approved locations and making a joke about the two getting married. 
Editing is where things can get misconstrued 
According to Jenni "JWoww" Farley, she and her castmates aren't privy to how MTV crews will edit any given episode. "[We] see [the footage] just like the fans do," she explained to People. Until the show airs, the cast don't know how what was filmed is going to be used in an hour-long episode.
One of the biggest misconceptions about Jersey Shore is that the cast parties all the time. It certainly looks that way, but that's because "they're filming our summer vacation-type stuff," DelVecchio said. "People go home, sometimes they relax on the couch and watch TV. We do that, but they're not gonna show that, it's not good television." While cameras capture those moments — they film 600 hours for a one-hour episode, according to DJ Pauly D — but those less-than-thrilling scenes are cut out of what airs on MTV. That's not to say the cast of Jersey Shore doesn't know how to party. "When it is time to rage, we are pros," Guadagnino said. 
Whether the Jersey Shore roommates are GTL-ing, sharing in a family dinner, or raging at a club, you can believe it's authentic. "We are who we are," Guadagnino admitted. "That's what makes the show great."