'Jersey Shore': Ronnie Ortiz Magro and 2 Other Roommates Who Released Music
DJ Pauly D isn't the only Jersey Shore roommate with a penchant for music. Ronnie Ortiz-Magro worked with LMFAO to create a club song ideal for fist-pumping. Learn more about Ortiz-Magro's short-lived music career, plus another Jersey Shore: Family Vacation roommate who had a brief stint with music.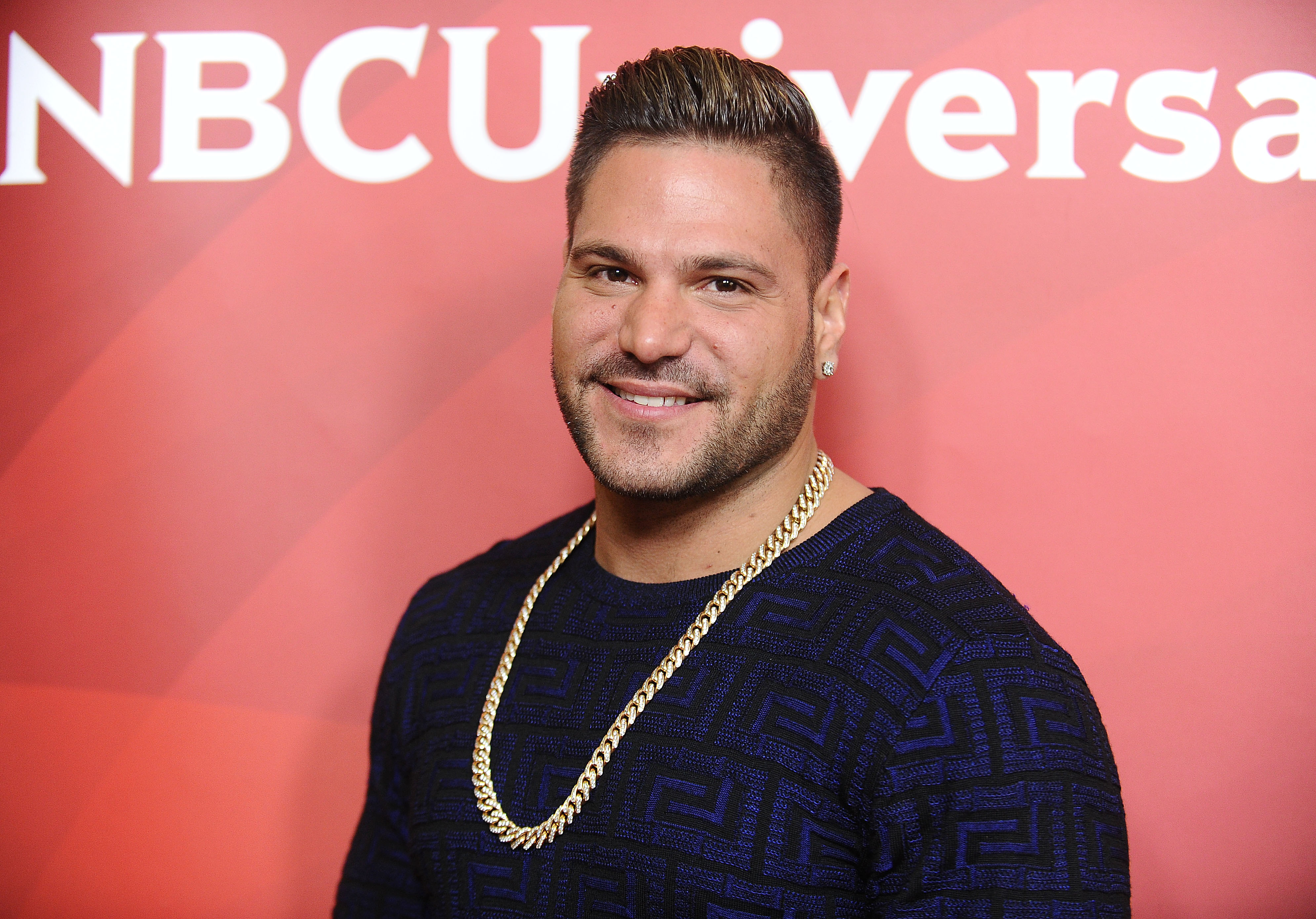 'Jersey Shore's theme song is by LMFAO 
LMFAO is an electronic dance music duo consisting of Uncle Redfoo and Nephew SkyBlu. In 2006, LMFAO started making a name for themselves in the electro house scene. When the single "Get Crazy" became the theme song for Jersey Shore in 2009, LMFAO continued to climb the ladder of success, which included a project with Ortiz-Magro.
Ronnie Ortiz-Magro did a song with LMFAO
In June 2012, Ortiz-Magro's single "How the F— We Gettin' Home?!" was released. The Jersey Shore star worked with LMFAO on the club hit, which also features other artists Modo and Jaylyn Ducati.
According to MTV, Ortiz-Magro's single was created using a song-mixing Facebook app called Songster. A press release for the song describes it as "the Ronnie experience."
"Players visit Ronnie's shoreside party house and learn from Ronnie how to quickly make a song," the press release continues (via PopCrush). Ortiz-Magro's collaboration with LMFAO is an electronic dance song that follows a basic EDM format with a building bass line and a melodic drop made for the nightclubs. Ortiz-Magro's experience "beating the beat up" lends itself to the track, as well as lyrics like:
Waiting for a night like this, I've been waiting for so long.
We don't take it easy, someone take my keys, please. I don't think I'm able to drive.
While "How the F— We Gettin' Home?!" never topped the charts, it remains part of Jersey Shore history. 
'Jersey Shore: Family Vacation' cast member Angelina Pivarnick also released music  
In 2010, after leaving Jersey Shore for a second time, Angelina Pivarnick gave her singing career a shot. She released her first single "I'm Hot" on Twitter. 
"'I'm Hot' is an electro-pop/hip hop track," she wrote (via Starcasm). "[You're] gonna love it!!!" The reality TV star released another single in 2011, "Gotta Go Out." The electronic-pop song celebrates what the cast of Jersey Shore does best — staying out all night and partying. 
Thanks to an episode of Jersey Shore: Family Vacation in season 4, Pivarnick's song "I'm Hot" saw a resurgence in popularity, at least with the roommates. "I'm hot, so hot," Jenni "JWoww" Farley sings the night of her birthday celebration in the Poconos. "I'm like an ice cream cone with a cherry on top." Like Pivarnick's music, it's only a matter of time before the Jersey Shore: Family Vacation cast brings up Ortiz-Magro's short-lived music career. 
DJ Pauly D's music career includes multiple hit songs
DJing is one aspect of Pauly DelVecchio's career. But the reality star has also crafted several of his own songs, like his 2010 hit "Beat Dat Beat (It's Time To)." DelVecchio's talent also lent itself to his other singles like 2012's "Night of My Life" featuring Dash, 2013's "Back To Love" featuring Jay Sean, and 2019's "Silver & Gold" featuring James Kaye.