'Jersey Shore' Star, Ronnie Ortiz-Magro Was Seen With Other Women After Jen Harley Split but Is Still Single
We're not getting as many updates on Ronnie Ortiz-Magro and Jen Harley these days. That's because they're currently in a legal battle. The Jersey Shore star has been seen with other women since their breakup. Here is what he's up to these days and more.
Ronnie Ortiz-Magro and Jen Harley broke up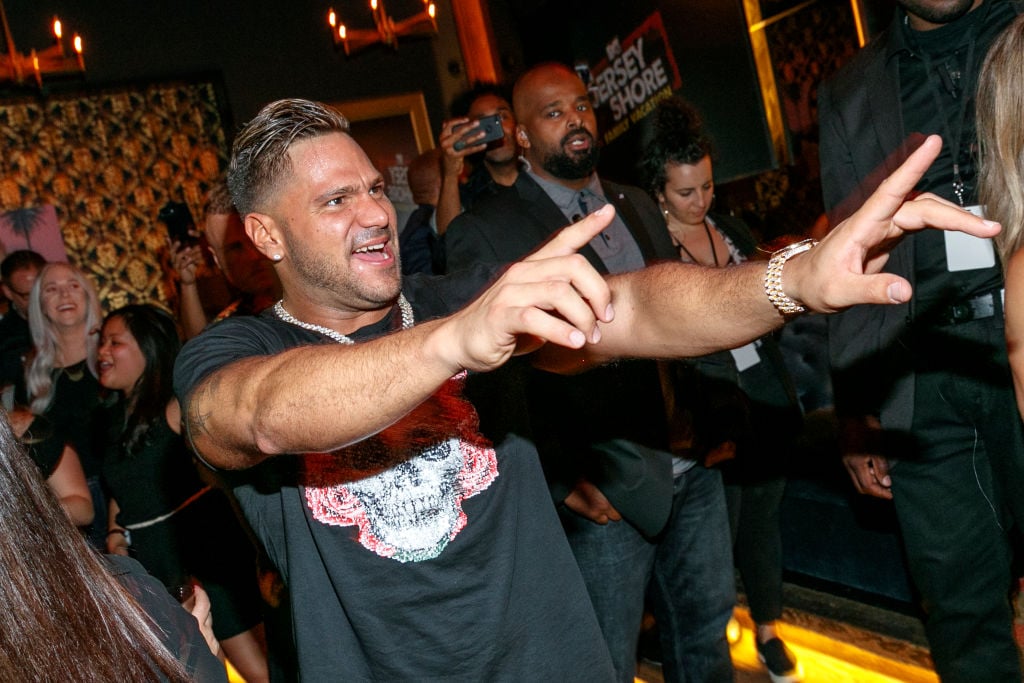 The former couple has broken up multiple times before. This time they are caught in another legal battle.
On Oct. 4, they were at an Airbnb with their daughter, Ariana. TMZ reported he locked himself in the property with their daughter. The police was then called and they tased the reality star.
"The reporting of the alleged incident relating to Ronnie Magro yesterday is based upon pure speculation and innuendo," his attorney, Scott E. Leemon told Entertainment Tonight. "We are currently conducting our own investigation and will have no further comment until that has been concluded."
Ortiz-Magro has since been charged with brandishing a weapon, child endangerment, resisting arrest, criminal threats, false imprisonment, and resisting arrest. He entered the plea of not guilty.
This wasn't the last interaction between the parents. Leemon later claimed Harley went into Ortiz-Magro's home and attacked him in a statement given to Us Weekly.
The attorney claimed she "entered his home while he was sleeping and started viciously assaulting him" on Jan 11. "Ronnie immediately called the Las Vegas Police Department and filed a domestic violence complaint against Jennifer."
TMZ reported he returned to his Las Vegas home after a photo shoot to sleep. Harley then came in and allegedly struck him in the face accusing him of cheating. The reality star reportedly got an emergency order against her, which will be in effect until Feb. 25.
Harley plans to sue him
The Jersey Shore star's attorney, Leonard Levine revealed to Radar Online Harley plans to sue him. He claimed Harley made "monetary demands" to settle for this potential lawsuit. The lawyer said this "has further complicated plea negotiations in this case."
Harley's attorney, Lisa Bloom gave a statement in response. "Every domestic violence victim has the right to sue her batterer to compensate her for her medical bills, lost income, and pain and suffering. We intend to fight for full and complete justice for Jen if this case is not resolved soon," she said.
He is reportedly single
Ortiz-Magro was recently seen leaving a Miami club with two women early in the morning, according to TMZ. He was also photographed being flashed by a woman before this.
The reality star hasn't started a new relationship yet. A source claims to know what he is focused on after his breakup.
"Ron is fine. He's just staying busy with work and making sure he's good for his daughter and himself. He's focused on his daughter and his CBD company," an insider told Us Weekly.
Jersey Shore is going to return with new episodes starting Feb. 27. The new episodes will cover Mike Sorrentino's release from prison, Angelina Pivarnick's wedding, and more. It has yet to be revealed if any of Ortiz-Magro's breakup will be shown.