'Jersey Shore': Ronnie Ortiz-Magro Gets Restraining Order Against Jen Harley Claiming She Attacked Him While He Was Sleeping
Ronnie Ortiz-Magro has reportedly gotten a restraining order against Jen Harley. Find out what the former couple's lawyers are saying about their latest alleged incident.
Jersey Shore star, Ronnie Ortiz-Magro is continuing to have trouble with his on-and-off-again girlfriend, Jen Harley. He is still facing charges from a previous incident between them.
Now he is claiming she attacked him while he was sleeping and was granted a restraining order. Find out more about the latest alleged incident and what her attorney has to say.
Ronnie Ortiz-Magro is facing multiple charges from a previous incident with Jen Harley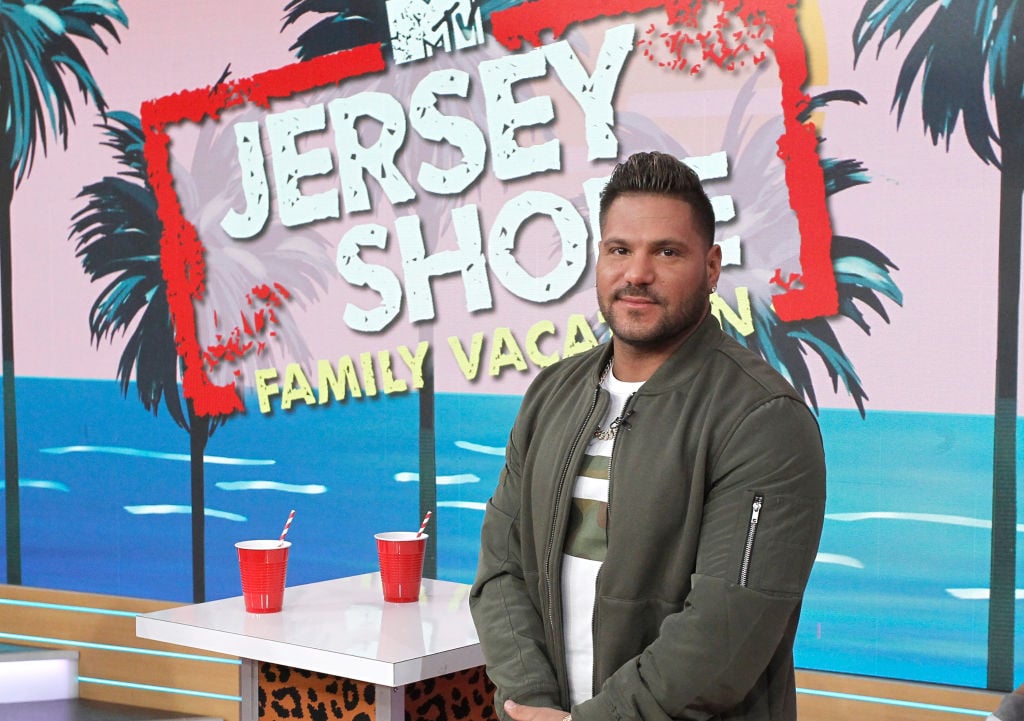 Ortiz-Magro and Harley were at an Airbnb with their daughter, Ariana on Oct. 4 when the police were called. TMZ reported that he chased Harley with a knife before locking himself into the property with Ariana. Police reported to the scene and tased the reality star. Ortiz-Magro was later released after his bond was set at $100,000.
The Jersey Shore star's attorney, Scott E. Leemon gave a statement in response to the reporting of that night. "The reporting of the alleged incident relating to Ronnie Magro yesterday is based upon pure speculation and innuendo," Leemon told Entertainment Tonight. "We are currently conducting our own investigation and will have no further comment until that has been concluded."
He has been charged with brandishing a weapon, child endangerment, resisting arrest, criminal threats, false imprisonment, and resisting arrest. The reality star entered the plea of not guilty.
His lawyer claims Harley attacked him
The parents are still not getting along. Ortiz-Magro's attorneys, Scott E. Leemon and Leonard Levine made a statement claiming Harley attacked him.
The statement given to Us Weekly claimed she "entered his home while he was sleeping and started viciously assaulting him" on Jan. 11. "Ronnie immediately called the Las Vegas Police Department and filed a domestic violence complaint against Jennifer," claimed the statement. "Then, this morning [Wednesday, January 15], a Family Court Judge in the Clark County (Las Vegas, NV) District Court, Family Division granted Ronnie an Emergency Order for Protection Against Domestic Violence. This Emergency Order is in effect until February 25, 2020."
According to TMZ, Ortiz-Magro claimed Harley struck him in the face. He said he returned to his Las Vegas home from a photo shoot to sleep and that was interrupted by Harley accusing him of cheating because another woman's makeup was in the trash.
Harley allegedly tried to poke him in the eye and repeatedly hit him in the face. Ortiz-Magro reportedly had cuts and bruises after the incident. He also reportedly had swelling under his right eye. Harley wasn't arrested and wasn't present at the residence when police arrived. There is still an investigation into the claims.
Harley's attorney claims he violated a restraining order
Harley is being represented by Lisa Bloom. Bloom claimed the reality star violated an order in a statement given to TMZ.
The statement reads "Contact that Ronnie Ortiz had with Jen Harley recently was in violation of the restraining order in effect against him. We have not received any restraining order against her, and if Jenn does get served with one, we will oppose it. Jenn just wants to raise her baby in peace."
Ortiz-Magro and Harley have avoided talking about their legal situation publicly. However, they both have posted on social media lately about making changes and moving on before this latest incident.