'Jersey Shore': Ronnie Ortiz-Magro's Drink of Choice
Ronnie Ortiz-Magro is sober now, but during the early days of Jersey Shore, he was known for drinking with his roommates. Find out what Ortiz-Magro was ordering when the cast of Jersey Shore went out to the club.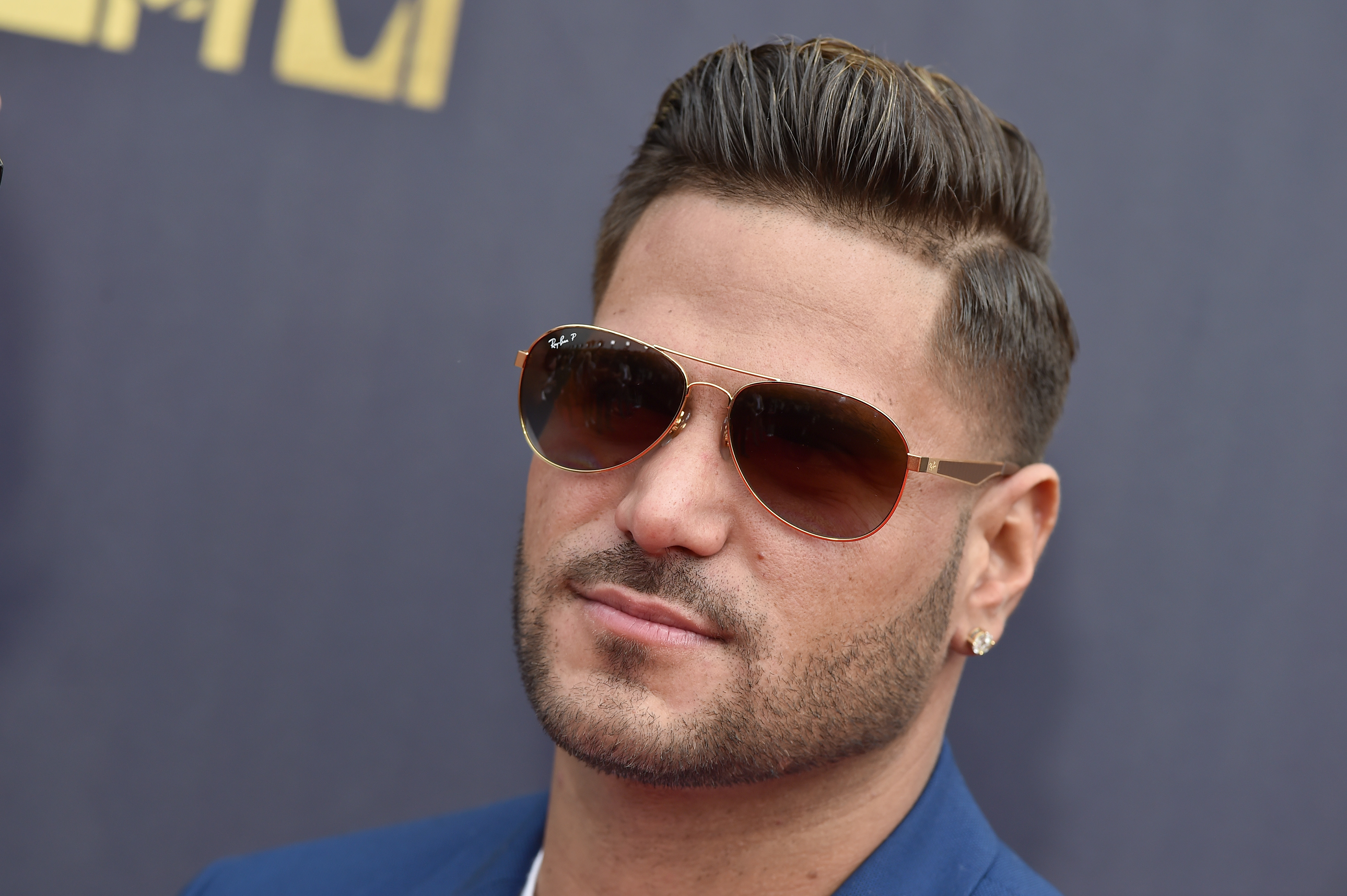 Ronnie was approached to do 'Jersey Shore' 
Ortiz-Magro's casting story is unlike many of his roommates.
Nicole "Snooki" Polizzi saw an ad and auditioned to be on the show, but Ortiz-Magro was approached by producers while he was weekending in Belmar, New Jersey.
"A strange girl walks up to me, and she's like, 'You look like you fit the criteria for this TV show we're doing,'" Ortiz-Magro recalled to Inked Mag. "I'm like, 'What? D*uchebag?' Then on a Tuesday she gives me a call and says 'Hey, would you come to Long Island and do an interview?'"
Ortiz-Magro interviewed for Jersey Shore in a strange Long Island home. "I pull up to this house and there's plywood on all the windows," he said. "And [I'm] like, 'What? Where am I?' It looked like Freddy Krueger's house. And I'm like, 'Oh my God. Am I on Elm Street?'"
Fortunately, Ortiz-Magro saw a Pauly DelVecchio look-alike leave the building, confirming he was in the right place. 
His interviews went well. Thanks to that and Ortiz-Magro's willingness to travel, he packed his bags and headed to the Jersey Shore. 
The cast of 'Jersey Shore' drank a lot on the show
Drinking plays a big part in any reality television series — especially Jersey Shore. "You take eight strangers and you add alcohol and no access to the outside world besides each other and the house Duck Phone, [and] you basically get Jersey Shore," Ortiz-Magro said. 
Part of the agreement to film for Jersey Shore meant giving up contact with the outside world. What's more, the cast were limited in where they could go — production had to get the proper permits to film where they did. 
"The only thing we have is a book that tells us the places that we're allowed to film," DelVecchio told Bustle. "[And] we can't go alone." 
The need for approval made drinking at home all the more appealing. According to a former producer, the cast drank so much because it was one of the only things they could do. 
"We limited personal phone calls to once a week," the producer explained on Reddit. "There was no television, no cell phones, no computers, no writing notes, no going off anywhere in private without a producer. Partying was their only form of entertainment." 
Ronnie loves a Red Bull and vodka
As a member of the "Spiral Squad," Ortiz-Magro could hold his own when it came to drinking. 
The roommates quickly fell in love with his signature pre-game drink, "Ron-Ron Juice." A blend of vodka, watermelon, and possibly a few other secret ingredients, part of the pre-game became Ortiz-Magro whipping up a batch of his signature drink. 
The drink became so popular on the show, many fans wondered what Ortiz-Magro would order out at the bars and clubs. Did Karma serve "Ron-Ron Juice?"
According to Ortiz-Magro, Red Bull and vodka cocktails were his drink of choice. And they're to thank for a lot of the chaos that ensued in the early seasons of the show. 
"I can't even drink Red Bull anymore, let's put it that way," he told Inked Mag. "Literally, even thinking about it now, I cringe. I throw up."
Ronnie is sober now 
Early in 2019, Ortiz-Magro revealed he was a month sober. 
"I decided to go to treatment because I wanted to be a better person, a better father for my daughter," Ortiz-Magro told Us Weekly.  
Today, Ortiz-Magro continues to film for Jersey Shore: Family Vacation, limiting his outings to clubs and continuing to avoid alcohol.