'Jersey Shore': Ronnie Ortiz-Magro's Fiancé Saffire Matos and Jenn Harley Feud Over Ariana Sky
Ronnie Ortiz-Magro has a lot going on in his life. After his recent arrest and exit from Jersey Shore: Family Vacation, fans noticed the women in Ortiz-Magro's life going at each other on social media. Ortiz-Magro's ex Jenn Harley and who fans presume is her boyfriend, Joe Ambrosole, have gone back-and-forth on Instagram feuding with Saffire Matos about Ortiz-Magro and Harley's daughter, Ariana Sky.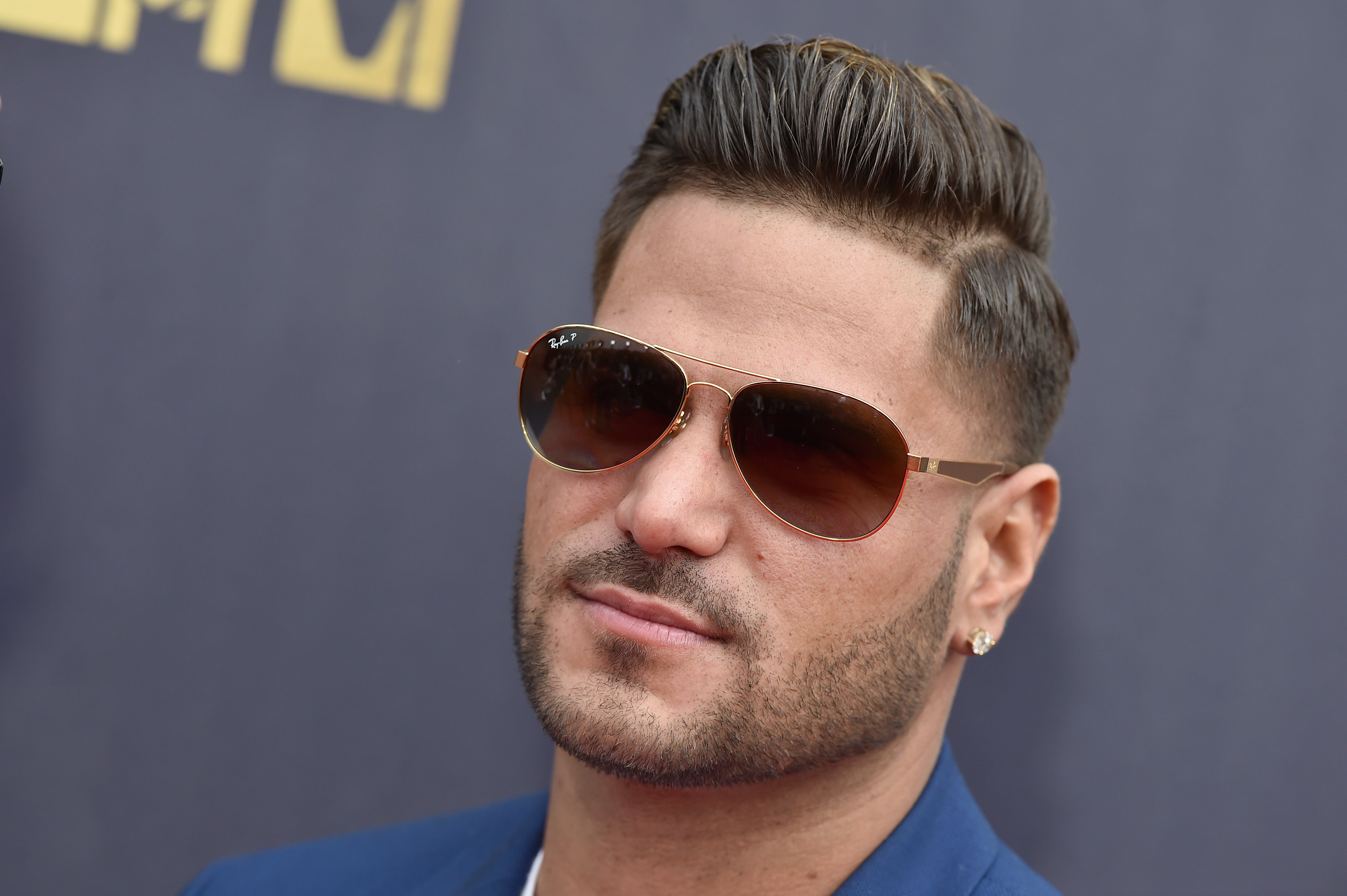 Jenn Harley accuses Saffire Matos of keeping Ariana Sky away from her new 'man'
In October 2020, Ortiz-Magro and Harley both shared photos with their new love interests. Shortly after, Harley accused Matos of telling her "man" he wasn't allowed to see Harley and Ortiz-Magro's daughter. 
"Who the F does she think she is telling my man he won't see my daughter?" Harley wrote over a screenshot of messages from Matos in her Instagram Stories (via Reddit). "3 months in and you have lost your f—— mind b—-. These are the messages she sent to @readysetjoe 4 days ago!!!!" 
Matos and Harley went back and forth, attacking each other via social posts. At the time, many Jersey Shore fans were concerned for Ariana. They're still concerned today, thanks to a more recent feud.
Ronnie Ortiz-Magro's daughter throws sand at Saffire Matos
Recently, the Jersey Shore star spent a day at the beach with his fiancé and daughter. As documented in his Instagram Stories, Ariana threw sand on Matos' legs. Though the video appeared to be playful, Harley and Ambrosole took it to mean something else entirely. 
"They are saying Ariana was throwing sand at Saffire and Saffire looked annoyed?" one fan points out in a Reddit comment. "Talk about overanalyzing a video and being desperate."
After the video was shared, Ambrosole used several hashtags in an Instagram post that some people took as an attack on Matos. "Back Home w/ Jenny," Ambrosole captions the post, adding: "#unbothered #unphased #freenana #yacht #MIA #yougotsandinyoface." 
Jenn Harley and Joe Ambrosole want Ronnie Ortiz-Magro and Saffire Matos to '#FreeNana'
Jersey Shore fans on Reddit have been paying close attention to Matos, Harley, and Ambrosole's social media posts. Harley and Ambrosole have used #FreeNana in many Instagram Stories, leading some to believe Ariana is in Ortiz-Magro's custody for the time being.
"Is Saffire shading Jen after last night's #freenana post?" one Reddit user asks. Their post contains a screenshot of Matos' Instagram Stories with a meme the reads: "I know your lane sucks sis but stay in it." 
RELATED: Ronnie Ortiz-Magro Shares Clickbait About Angelina Pivarnick's Alleged Divorce, 'Jersey Shore' Fans Confused
At this time, it's unclear if either parent has sole custody of Ariana. What's more, Matos, Harley, Ambrosole, and Ortiz-Magro's social media posts haven't mentioned Ariana as of late. 
Ronnie Ortiz-Magro's daughter Ariana Sky is a concern for 'Jersey Shore' fans
Overall, fans are disheartened by the disrespect both sides are showing toward Ariana. "Keep your issues off [of social media] and always protect the kids," says one Reddit user.
Meanwhile, others are concerned Ariana will see these public feuds one day. "God, these grown-ass women don't seem to realize that one day Arianna is going to grow up and see all their bulls— all over the internet," writes another disheartened fan. "Put your mess aside, ladies."
Many Jersey Shore fans are hopeful Ortiz-Magro will keep future arguments off of social media. Stay tuned to Showbiz Cheat Sheet for updates.