'Jersey Shore': Ronnie Ortiz-Magro's Most Talked About Moments
When most Jersey Shore fans think of Ronnie Ortiz-Magro, their minds instantly go to his relationship with Sammi "Sweetheart" Giancola. Regardless, these are some of Ortiz-Magro's most famous moments from Jersey Shore that fans still talk about to this day.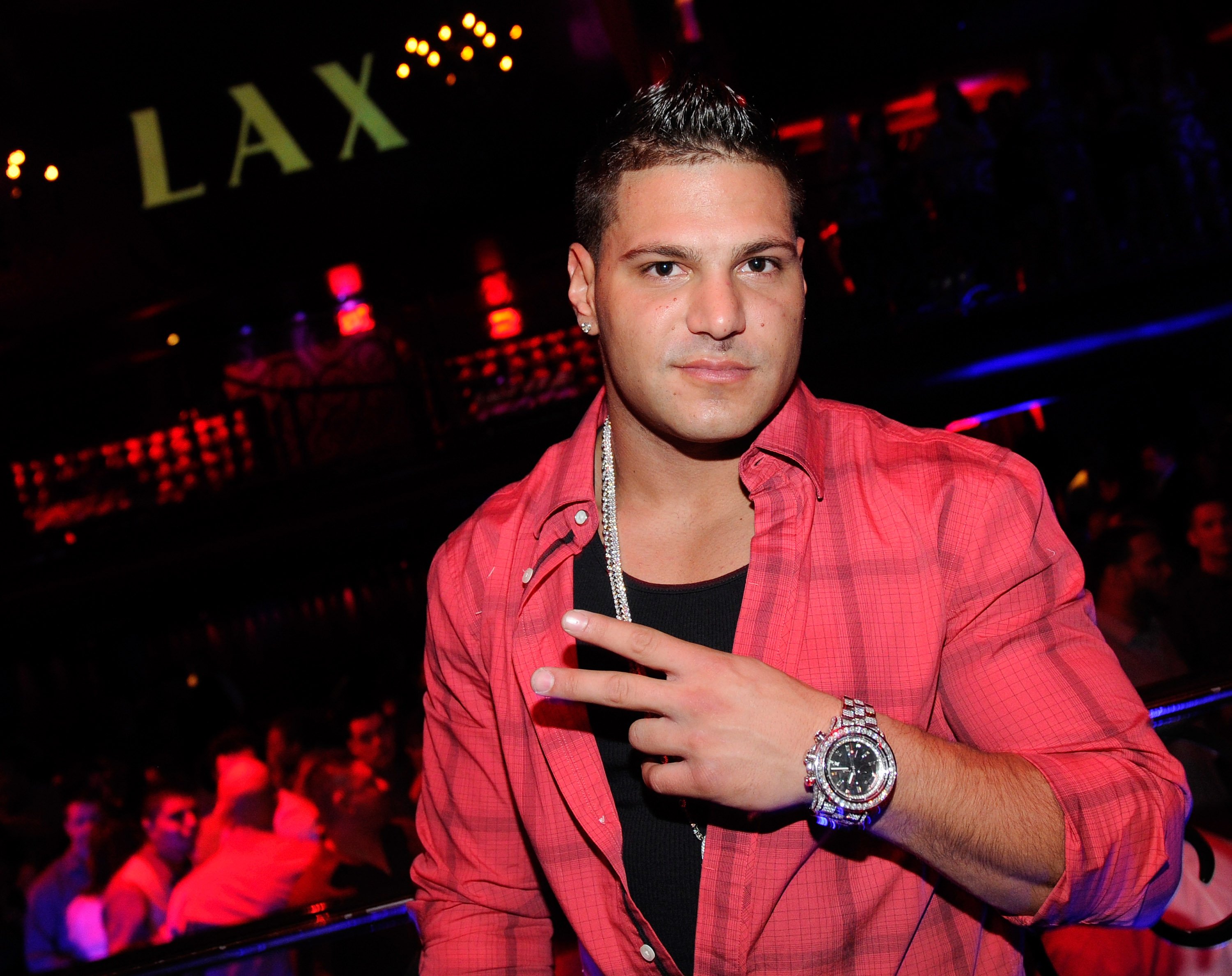 Sammi 'Sweetheart' Giancola's 'Fred Flintstone toe'
One of Ortiz-Magro's most talked-about Jersey Shore moments also happens to apply to Sammi "Sweetheart." In the famous Jersey Shore scene, Giancola calls Ortiz-Magro a "stumpy bastard." Of course, he comes back with his own jab, telling Giancola she has a "Fred Flintstone toe." 
"That's not a joke to me, that's personal issues," Giancola says. Realizing how upset she is at his remark, Ortiz-Magro offers to "suck [her] big toe." 
Ronnie's 'Come at me bro!' fight on the boardwalk
In Jersey Shore Season 1, Episode 6, Ortiz-Magro and Giancola are walking home from the bar when someone starts harassing them on the boardwalk. "I knew that the guy wanted a fight and Sammi was just antagonizing it," Ortiz-Magro tells cameras. 
After pushing Giancola and telling her to stop antagonizing, the heckler says: "Come at me." That's when Ortiz-Magro delivers his infamous line and starts throwing punches. Shortly after, security intervenes before the cops arrive.
Today, this scene lives rent-free in many fans' heads. Plus, the quote is plastered on Jersey Shore memorabilia of all kinds. 
Ronnie Ortiz-Magro's butt doctor visit on 'Jersey Shore'
In season 3, Ortiz-Magro has some unexplainable bleeding from his rear end. "Why is Ronnie bleeding from his a**? I have no idea," Giancola tells cameras before accompanying him to the doctor. 
In true Jersey Shore fashion, the show cuts from Ortiz-Magro's rectal exam to Giancola smiling in the waiting room. "The way it goes from his uncomfortable face to Sammi smiling in the waiting room is just perfect editing," says a fan on Reddit. Later, Ortiz-Magro tells cameras: "The doctor said I messed up my a****** … I pretty much need to control my drinking." 
Ronnie breaks his only rule on 'Jersey Shore' 
Ortiz-Magro's casting tape is unforgettable for one line: "Never fall in love at the Jersey shore." But within moments of meeting Giancola, Ortiz-Magro was falling hard and fast.
Initially, he had some competition. Mike "The Situation" Sorrentino initially expresses interest in Giancola during the first few episodes of Jersey Shore. While thier romance was short-lived, it caused a bit of turmoil in the house. Ultimately, Giancola ended up with Ortiz-Magro for a majority of the original series' run.
Ronnie Ortiz-Magro and Sammi 'Sweetheart' Giancola's relationship 
You can't talk about Ortiz-Magro or Giancola without mentioning their on-again-off-again relationship. While it was toxic, the couple drove the narrative in Jersey Shore Season 2. 
According to the former producer who worked on seasons 1 and 2, both parties were at fault in the relationship. "I also do not want to discredit anything Ronnie did to Sam during the series," they explained in the Reddit thread. "But I can say, even before Miami, that Sam would express toxic behavior — making fun of him all the time, and rudely too." While unfortunate, Ortiz-Magro and Giancola's relationship will go down in Jersey Shore history.