'Jersey Shore': Sammi 'Sweetheart' Giancola's Most Iconic Moments From the MTV Reality Series
Relive four of Sammi 'Sweetheart' Giancola's best moments from the original run of MTV's 'Jersey Shore.'
Sammi "Sweetheart" Giancola isn't part of Jersey Shore: Family Vacation, but she will always be part of the original cast and a fan favorite for many. While some MTV fans miss Giancola's presence in the Jersey Shore reboot, they're still living for these four moments from the show's initial run. These are the most memorable Jersey Shore moments starring Sammi "Sweetheart."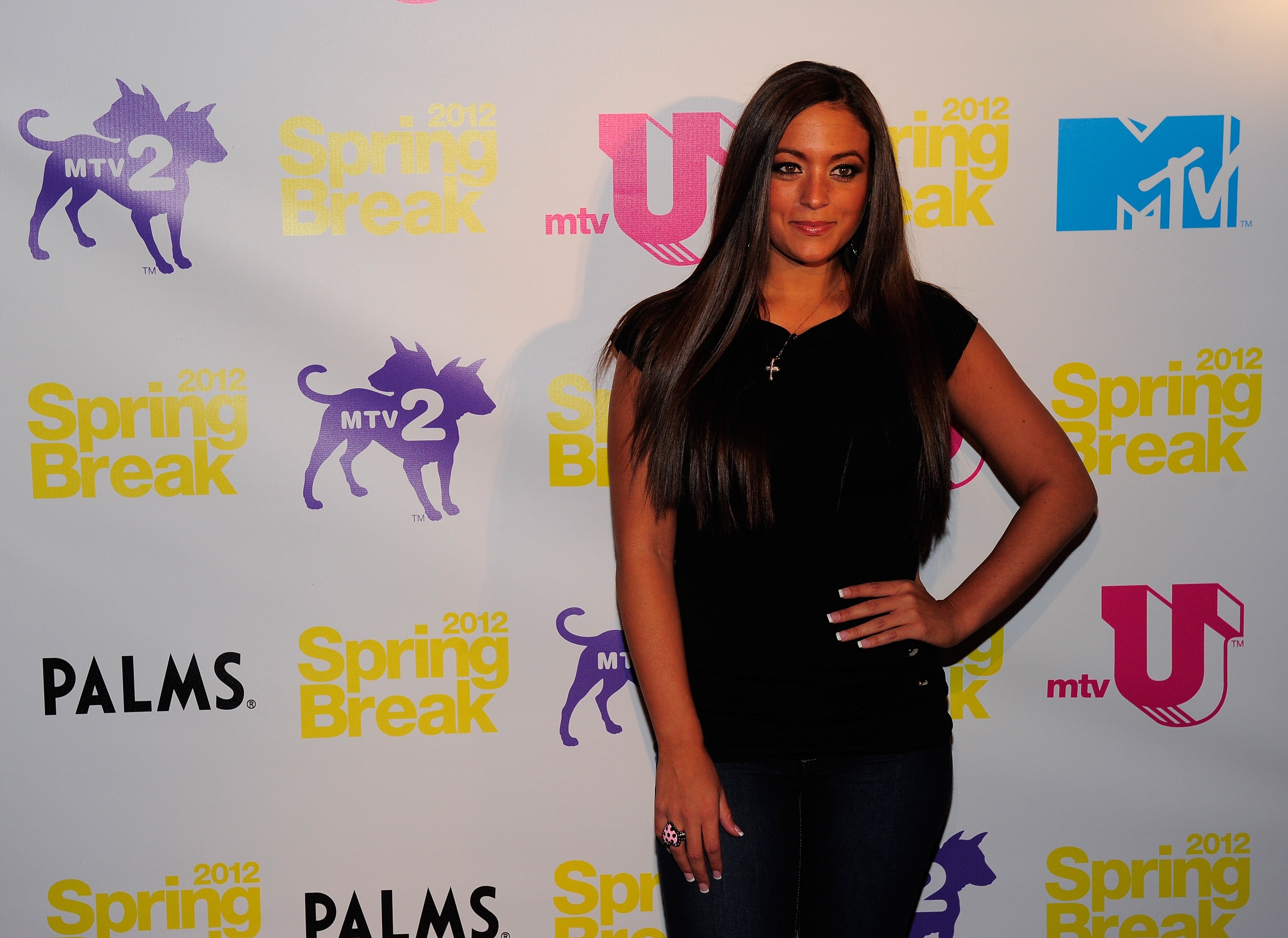 Sammi 'Sweetheart's Fred Flintstone toe 
We can't talk about Giancola's best moments from Jersey Shore without talking about Ronnie Ortiz-Magro's thoughts on her feet. In the famous Jersey Shore scene, Giancola calls Ortiz-Magro a "stumpy bastard." He retaliates with a jab of his own, telling Giancola she has a "Fred Flintstone toe." 
"That's not a joke to me, that's personal issues," Giancola replies. In an attempt to make things better, Ortiz-Magro offers to "suck Giancola's big toe." Today, this scene lives rent free in many fan's heads.
Sammi 'Sweetheart' Giancola turns down Mike 'The Situation' Sorrentino on 'Jersey Shore'
When Jersey Shore began, Ortiz-Magro wasn't the first man Giancola was interested in — it was Mike "The Situation" Sorrentino. One of the first nights in the house, the two go on a date, complete with hand-holding on the boardwalk. 
"We vibe good with each other," Giancola tells cameras. "I'm comfortable with Mike." Working together in Danny Merk's Shore Store, Giancola is impressed with Sorrentino's ability to sell clothing with "I Love The Situation" on it after exposing his abs. 
But as quickly as Giancola's romance with Sorrentino started, it ended. She started dating Ortiz-Magro shortly after and the rest is history.
Jenni 'JWoww' Farley and Sammi 'Sweetheart' Giancola's Miami brawl in 'Jersey Shore' Season 2  
When the roommates were in Miami for season 2, tensions were high because of the note Jenni "JWoww" Farley and Nicole "Snooki" Polizzi wrote for Giancola explaining Ortiz-Magro's indiscretions. Ironically, Giancola's fight with Farley began because of the roomates' issue with Pivarnick. 
"Vinny why would you try and start trouble right now?" Giancola interjects after Vinny Guadagnino tells Farley about Pivarnick's comments. "Why is my conversation even being brought up though?" Farley questions, to which Giancola replies: "Don't yell at me, honey!"
Then, things turn into an all-out brawl. Farley hits Giancola and the roommates step in to pull them off of each other. Later, Guadagnino and Ortiz-Magro get physical. For the rest of the trip, there's a divide in the house because of the note, but fans will never forget Giancola's rumble with "JWoww."
Ronnie Ortiz-Magro and Sammi 'Sweetheart' team up on Angelina Pivarnick in Miami 
Pivarnick left Jersey Shore Season 1 because she was homesick and missed her boyfriend. When she returned to the house in season 2, the roommates didn't necessarily welcome her with open arms. 
The reality star would remove herself from the show once again, but not before getting involved in the note drama between Farley, Giancola, and Polizzi. In season 2, episode 11, just before Pivarnick's exit from the Miami house, Ortiz-Magro and Giancola give her a piece of their minds. 
"Out of everybody in the house, I thought you two were my f****** true friends," Pivarnick tells Ortiz-Magro and Giancola, bags in hand. "No, you called me fake," Giancola tells her. After Pivarnick left, Giancola admits to feeling bad about the situation, but fans still remember her standing up to Pivarnick in an iconic send-off.