'Jersey Shore' Star Snooki Calls Andy Cohen 'Aggressive' for Not Wanting Her on 'The Real Housewives'
Andy Cohen has been adamant about not having Snooki join 'The Real Housewives of New Jersey' and now the 'Jersey Shore' star is calling the producer out.
Nicole "Snooki" Polizzi rose to fame on MTV's Jersey Shore and her life has never been the same since. The reality TV personality is one of the most recognized stars of the series and continues to be a fan favorite on Jersey Shore: Family Vacation. Snooki's extreme partying days might be over, but her extraordinary sense of humor isn't. Aside from being an entrepreneur, Snooki is also a wife and a mother of three children. Some have suggested she would be a perfect fit for The Real Housewives of New Jersey but Andy Cohen is seemingly not a fan of that idea.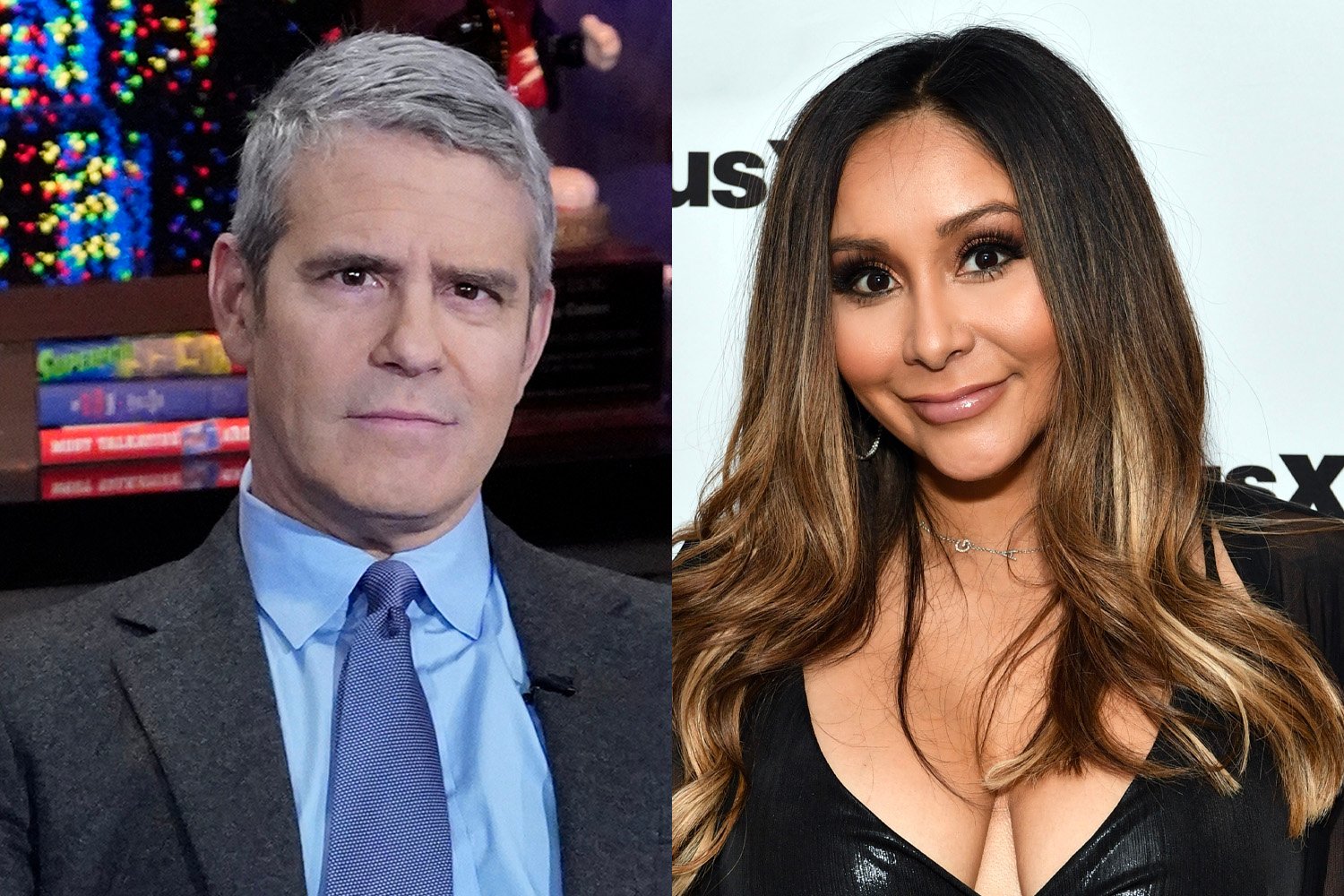 Snooki calls Andy Cohen out
When someone pronounces the name of Snooki, New Jersey comes into mind very quickly. With a more subdued personality than her early MTV days, Polizzi would be a perfect fit for RHONJ. Fans have imagined the Jersey Shore star among Teresa Giudice, Melissa Gorga, and Jennifer Aydin but Cohen doesn't seem too keen on that idea.
The executive producer of The Real Housewives franchise has expressed his unlikeliness of having Snooki be cast on the successful show. Although Snooki doesn't think the show is a good fit for her lifestyle, she doesn't like the attitude Cohen has had about all of it.
Everything Iconic with Danny Pellegrino recently had Snooki as a guest star where she talked about Cohen's refusal to even have a conversation about her joining RHONJ.
"I always had a good time with him, and we would go on his show and stuff like that," she said. "Ever since people bring up me being on the Housewives, he's just like, 'Not a chance! Not happening!'"
Snooki added, "I don't want to be on the Housewives because it's not my thing. Like, the drama and legal s**t. I'm just here to have wine and go home. So, the show's not for me, but he's so aggressive about it. He's just like, 'No! Never!' I'm like, 'All right, calm down.'"
'RHONJ' star Melissa Gorga confirms Snooki's claims
Melissa Gorga has been a mainstay on RHONJ thanks to her rocky relationship with sister-in-law Teresa Giudice. Gorga says she lives close to where Snooki resides and has approached Cohen about considering her to be on the show. However, on Gorga's On Display podcast, she said that Cohen doesn't want her to even bring up the topic.
"He's just like, 'Don't even say it.' Whenever I would go to him and be like 'Hello! She's married now, she has three kids, she lives around the block. She's great for this, I think,' and he just looks at me like 'No.' …He is just not having it," Gorga said.
The entrepreneur also added that Cohen won't even have Snooki appear on his late-night show Watch What Happens Live, presumably to not talk about the Jersey Shore star joining RHONJ.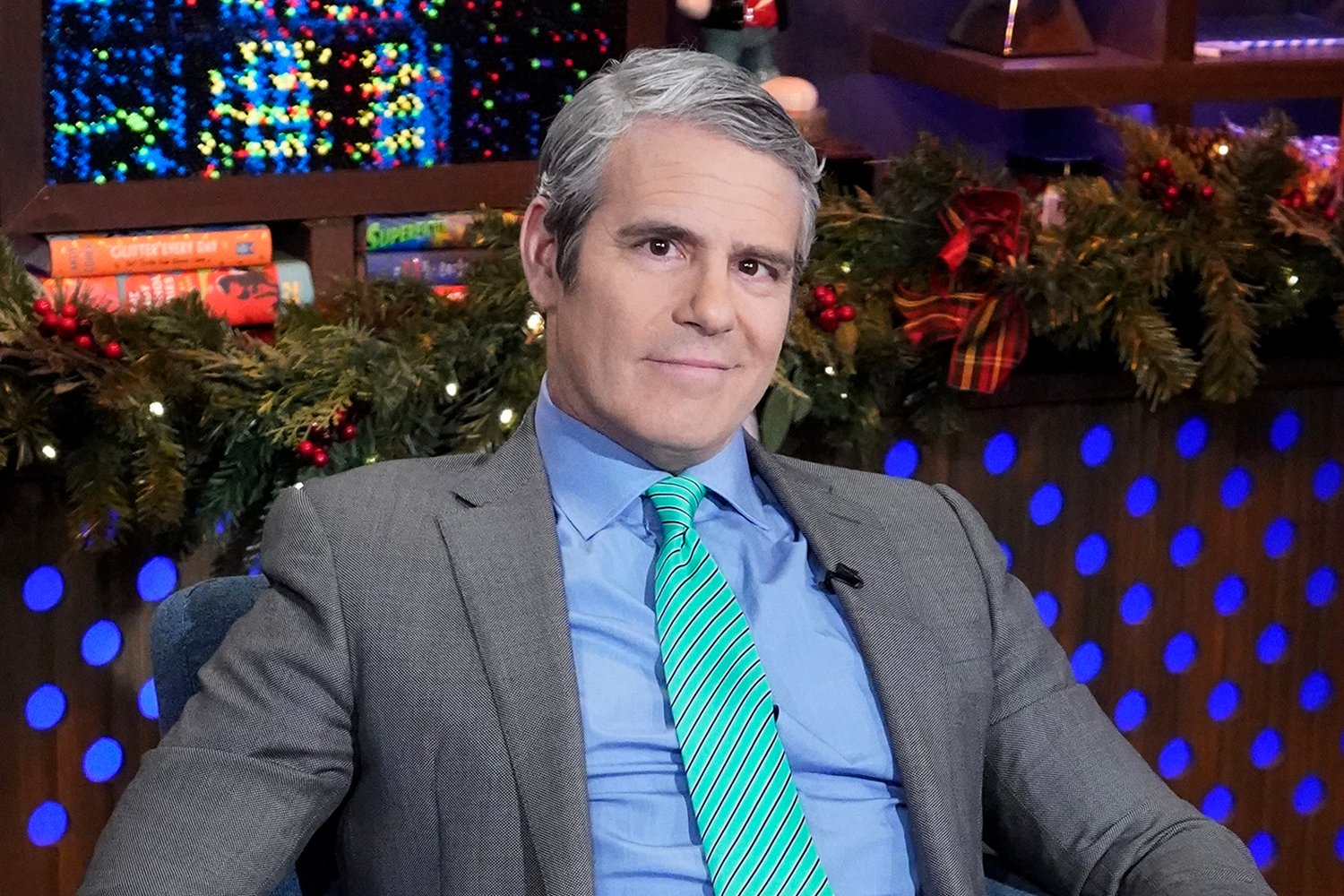 Andy Cohen makes more news
Cohen not only made news for not wanting Snooki on RHONJ but also because of his appearance on CNN. The television star was a host of the cable network's New Year's coverage alongside Anderson Cooper. Following the special, there was a rumor staff at the news network didn't want Cohen to return to host the show. However, everything has seemingly been cleared up and dealt with as CNN confirms Cohen will be invited back.
"Andy said something he shouldn't have on live TV. We've addressed it with him and look forward to having him back again next year," a CNN spokesperson said in a statement to Radar.