'Jersey Shore': Snooki Reveals Why She Won't Be a Bridesmaid in JWoww's Wedding
Nicole 'Snooki' Polizzi from the Jersey Shore franchise said she likely won't be in best friend Jenni "JWoww" Farley's wedding and shared why Farley has yet to get married.
Farley got engaged to Zack Clayton Carpinello in February 2021, revealing on Instagram that he popped the question atop the Empire State Building. But Farley recently shared she was hoping for an intimate wedding, which is why Polizzi believes she's going to be sitting this one out.
Snooki understands why she won't be in JWoww's wedding
Polizzi opened up about Farley's upcoming nuptials on the Behind the Velvet Rope with David Yontef podcast. "I feel like we did that the first time," she said about Farley's first wedding. "And I'm like for your second wedding. just have it with your family. Obviously, we're all going to be there to support her. But you don't have to do the whole like dramatic, like bridal party and everything. She already did that."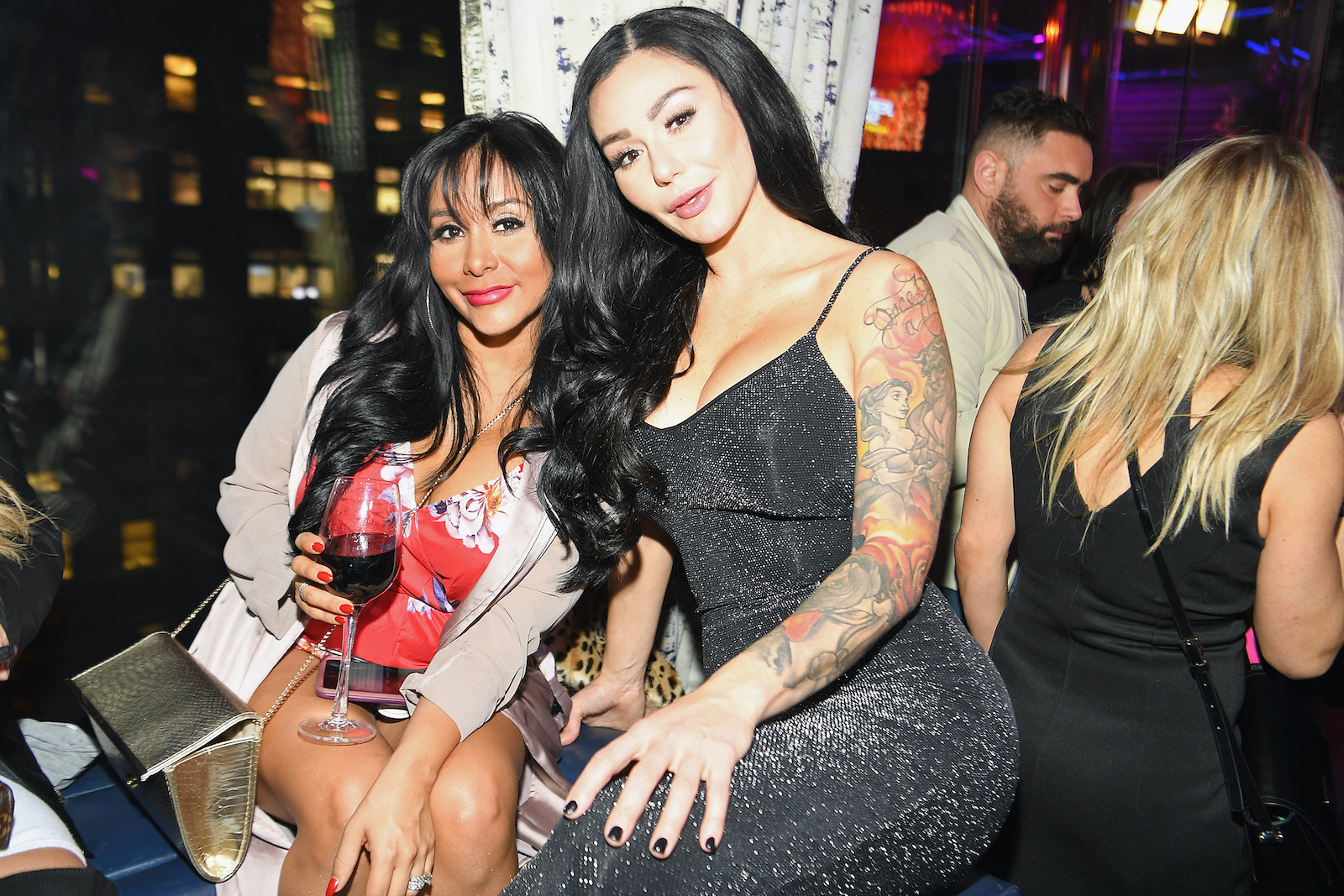 "So I was like, girl, just have your kids in it, you and Zack, and be done with it," she added. "So I feel like it's going to be totally different than her first wedding. And hopefully a destination."
Why has JWoww been engaged for more than a year?
Polizzi echoed what Farley recently said about why she's waited for more than a year to marry. "You know, being Jenni's best friend, she's just waiting, just because she wants to enjoy the engagement. But also like Covid reasons," she said. "Like she doesn't want to plan a wedding and then, you know, we have a shutdown again, everything's ruined."
"So I feel like she's just riding the waves to see what's happening with the world," she added. "But also she's not in a rush. Because you know, they're both in love, they're engaged, it's going to happen eventually. So yeah, I guess we'll see with that."
Farley said she hoped to marry soon. "We're actually finally discussing it," she recently told E! News. "Because we feel that Covid has finally shifted, we're dong mask mandates and we're getting rid of a lot of quarantining." 
JWoww didn't want a wedding with 'limits'
Farley took heat when she didn't leap into wedding planning last year. She told Page Six in June 2021 she and Carpinello enjoyed being engaged. "I really thought I was gonna dive right in and I looked at Zack the other day and I was like, 'We haven't even begun. Like, we haven't even started,'" she said. "So I feel like we're just living our best engaged life and taking it slow."
She also admitted that she envisioned a wedding without any restrictions like masks. "I also do want to see how Covid kind of unravels 'cause I don't want to do the masks at the wedding or have, like, a limit," she said. "So I just want to see how like weddings start to unfold and how people and venues start to book them to see how we're gonna have one."
RELATED: Nicole 'Snooki' Polizzi Once Said This Is Why She and Jenni 'JWoww' Farley Are Best Friends