'Jersey Shore' Snooki Fans Are Downloading TikTok to Watch 'This One-Man-Show' Replicate Throwback Videos of the Star
'Snooki' fans cannot get enough of the iconic parody videos of her from the original 'Jersey Shore' days.
Nicole "Snooki" Polizzi had her fair share of iconic lines in the first few seasons of Jersey Shore. However, many fans forgot just how many until Polizzi started sharing videos of one TikTok user replicating her throwback scenes.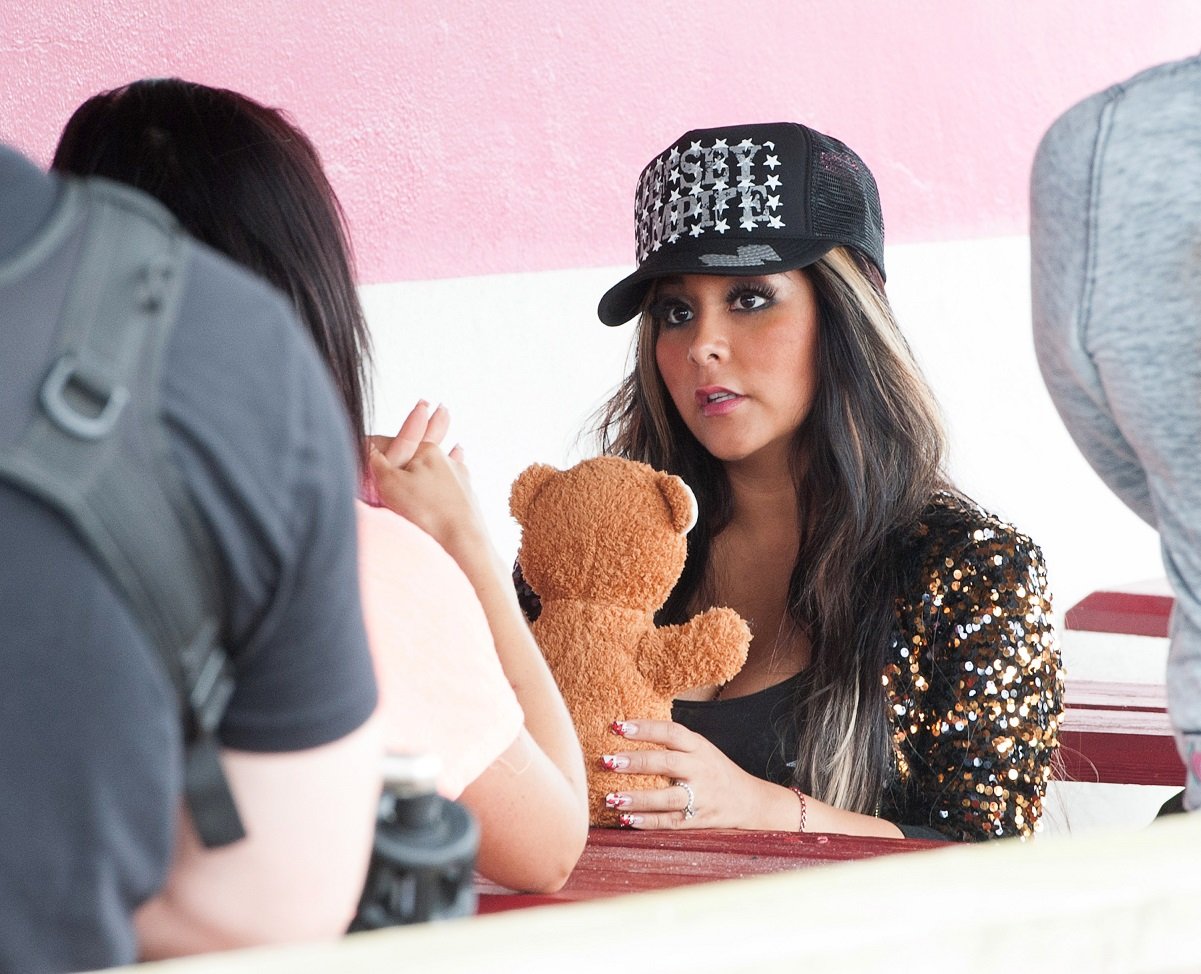 One TikTok user made a sample of iconic 'Jersey Shore' Snooki lines
On July 10, 2020, the TikTok user Angfalconiero created a Snooki sound with several lines from the star's first Jersey Shore seasons. 
"Party's here," the sound began. "Being kicked out of the club — meatball problems. I'm a f*cking good person. You are a f*cking slutty *ss bitch. Where's the beach?"
The user danced to "Savage" and pretended to be Snooki, saying her famous lines. The clip quickly went viral with TikTok users replicating the dance. 
Polizzi's Snooki Shop employees even replicated the clip, pretending to be her. 
Another TikTok user began replicating throwback videos of Snooki from 'Jersey Shore'
TikTok user Julian Burzynski is rapidly gaining popularity on the platform due to his iconic throwback videos of Snooki and the rest of the Jersey Shore cast. Snooki often shares the videos that Burzynski creates to her Instagram Story.
"I downloaded TikTok just so I could watch this guy's videos — amazing," one fan wrote on Reddit.
Others add that he is very accurate in his portrayal of the roommates. Redditors are continually sharing the clips to the Jersey Shore subreddit.
"I'm starting to fall in love with this one-man-show actor," another fan added.
Many users comment on how much they love watching Burzynski replicate the iconic lines. In the videos, he wears various wigs and hats to imitate the roommates. He has special props for each of the Jersey Shore cast members.
"The physical mannerisms are so on point," one user wrote.
'Jersey Shore' fans point out a few scenes they want Burzynski to replicate
"I am dying to see him do the scene where Snooki puts the glob of tanning lotion on her ass, and it itches," one fan requested.
Others added their suggestions that they hope Burzynski parodies.
"OMG and her sitting in the mini-fridge, saying 'I have to poop,'" wrote another fan.
Some of the clips are longer and feature multiple roommates, while others are very short but include memorable lines.
Burzynski also creates parodies of movie scenes from films such as How to Lose a Guy in 10 Days, When Harry Met Sally, Hunger Games, The Notebook and Legally Blonde.
His most popular videos are of the Jersey Shore roommates, so it comes as no surprise that he continually adds more to the platform.