'Jersey Shore' Star Angelina Pivarnick Begs Twitter to Delete 1 of Her Bridesmaids' Accounts
Jersey Shore: Family Vacation may be over, but the drama continues with roommate Angelina Pivarnick. Pivarnick is begging Twitter to delete the account of one of her bridesmaids and ex-friend.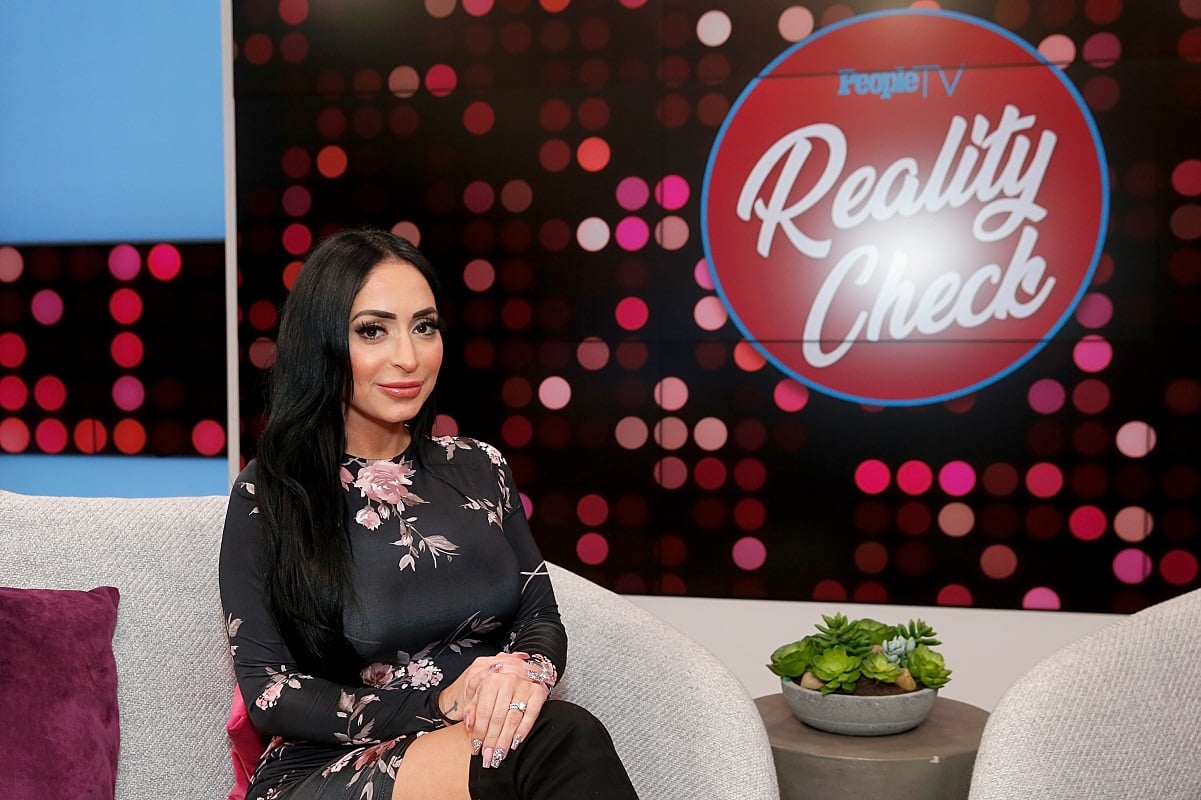 Did the 'Jersey Shore' stars ruin Angelina Pivarnick's wedding? 
Pivarnick married longtime friend Chris Larangeira on Nov. 20, 2019, at the Park Château Estate & Gardens in New Jersey. The two have been friends for over 10 years, but they only began dating in July 2017. 
Although the wedding looked fabulous, the most talked about part of the day was the speech that 
Jersey Shore stars Nicole "Snooki" Polizzi, Deena Nicole Cortese, and Jenni "JWOWW" Farley gave. The bridesmaid speech was so terrible that the wedding guests booed the three women.
"That was so f–ked up!" Pivarnick said after it, and got up and left the venue with her husband.
As much as the speech was blown up on MTV, in a wedding video that Pivarnick shared later, it looks like the remainder of her wedding went very well. 
The Jersey Shore stars were not the only ones to give a speech. Larangeira's brother, Dave, also gave a speech with funny stories about the groom. 
Why is Angelina Pivarnick begging Twitter to remove one of her bridesmaid's accounts?
The three Jersey Shore stars were not the only bridesmaids at the wedding. Pivarnick had a large group of girls standing up for her. The trio also is not the only one to cause drama for the reality TV star. The latest altercation happened on Twitter on July 20, 2020. 
"The girl's legit nuts," Pivarnick wrote about bridesmaid Alana. "She should have never been in my wedding party. I was a fool to think she changed. She obviously is now involved in something bigger than I knew or thought." 
Fans pointed out that Twitter user @skinnylittleme has been tweeting about Pivarnick for about 18 months. They screenshot the tweets for the Jersey Shore star, and she retweeted the photos.
"Yup, that's my ex-friend, Alana, for you," Pivarnick wrote. "She is terrible and won't leave me alone — harassing me."
Pivarnick's fans come to her defense on Twitter
"Dear @twitter, @TwitterSupport, please remove @skinnylittleme off this network," wrote one fan. "She goes against your anti-bullying policies and targets harassment against @angelinamtvjs. Let's take action as a company!"
Many followers reported the Twitter user and ex-friend. Others gave Pivarnick advice to ignore the comments. 
"I reported their account, too!" added another fan. "Don't listen to the haters; they're just jealous."
The ex-friend and bridesmaid has a private account on Twitter, but fans who follow her send the hateful comments to Pivarnick. At this time, the Jersey Shore star indicated she has her lawyers involved to end the harassment.