'Jersey Shore' Star DJ Pauly D Has a Net Worth of $20 Million — the Second Richest Alum Wasn't a Roommate
'Jersey Shore' fans are shocked to find out who has the highest net worth next to DJ Pauly D. It's not one of the former roommates.
The Jersey Shore roommates earned nothing for filming season 1, except for a small salary from The Shore Store. However, their wages gradually went up as the show took the world by storm from 2009 to 2012. Paul "DJ Pauly D" DelVecchio currently has the highest net worth; however, the second richest alum was never a roommate on the show.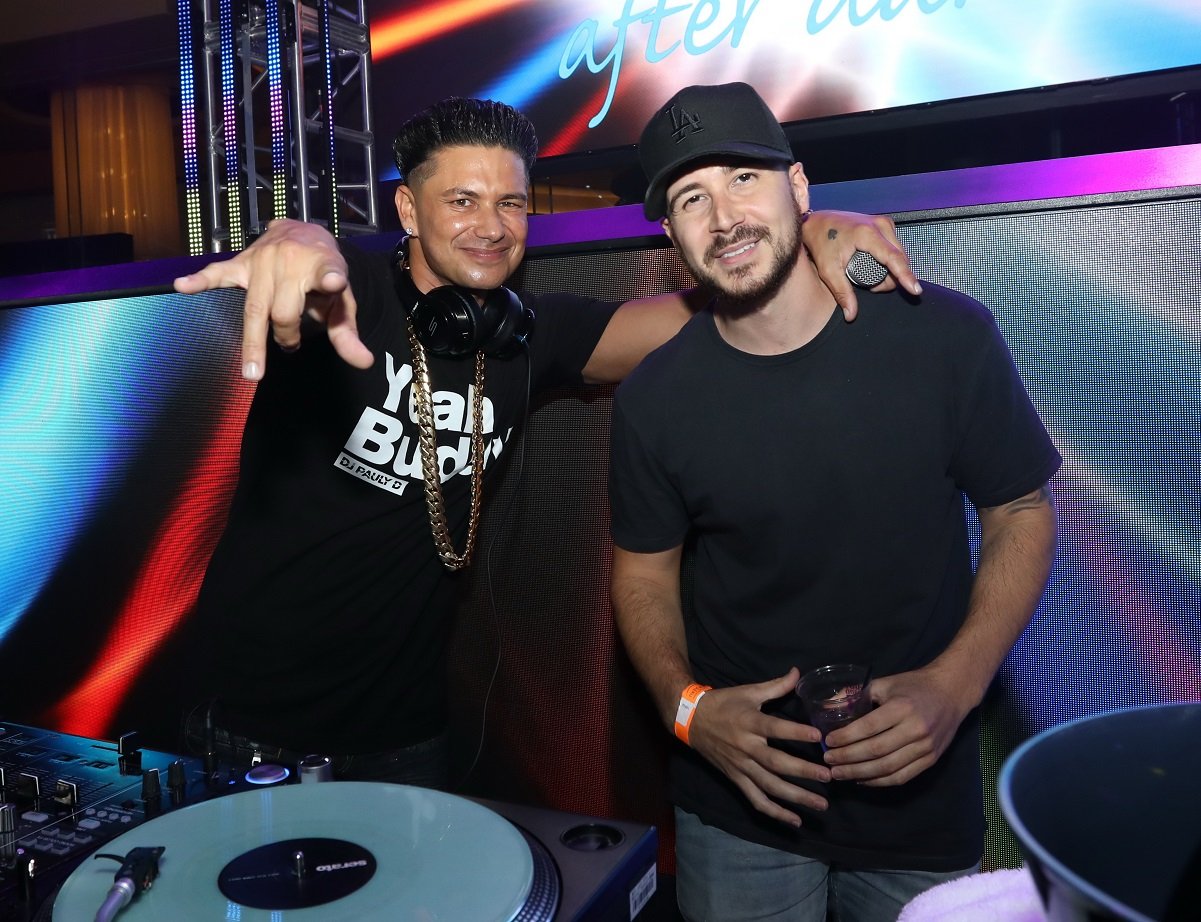 How rich are the 'Jersey Shore' roommates? 
The fame that Jersey Shore brought DJ Pauly D greatly helped him become even more successful as a DJ. He worked in various hot spots after the show, including many Las Vegas, Nevada clubs. He also starred in several spinoffs, including his current show, Double Shot at Love.
Nicole "Snooki" Polizzi and Jenni "JWoww" Farley have the next highest net worth of all the roommates with $4 million each. Both starred in several other reality TV shows, including Snooki & JWoww. They both also earn a substantial income from their YouTube channels and partnerships as Instagram influencers. 
Vinny Guadagnino and Ronnie Ortiz-Magro both have an estimated net worth of $3 million. Guadagnino also went on to star in spinoff shows, including Vinny & Ma Eat America and Double Shot at Love. Ortiz-Magro took part in another reality TV show — Famously Single. He also made his income from TNA wrestling and partnerships with Xenadrine and Gen X Biotech.
Although both Angelina Pivarnick and Sammi "Sweetheart" Giancola were not featured in every season of the show and it's spinoff, but they still are worth $2 million each. Deena Nicole Cortese is worth an estimated $1 million, while Mike "The Situation" Sorrentino has the lowest net worth of only $300,000 due to legal fees.
'Jersey Shore's second richest alum was never a roommate — It's landlord Danny Merk
When MTV was scouting for Jersey Shore locations, Danny Merk let them take pictures of his house. At first, they asked if they could rent it out for one month. However, they eventually asked him to move out completely to make the Seaside Heights, New Jersey home a shore house for the roommates. 
The Shore Store owner was always a businessman, but thanks to Jersey Shore and its continued success with Jersey Shore: Family Vacation, Merk still sees income. He rents out the famous shore house for just under $3,000 a night. His Shore Store also greatly benefits from the publicity.
"Just about everyone who comes in [to the Shore Store] at least buys a T-shirt," he explained. "There's no downside. Once in a while, someone will scream something rude as they go by the store, and sometimes I've had spray paint on the front of my door, but the town is busier. The town's making money. I can only say that the Jersey Shore has helped the Jersey Shore big time." 
Merk's estimated net worth thanks to Jersey Shore is $15 million. 
Fans are in shock over how much it cost to rent out the shore house
"I'm in disbelief that renting out the beach house and selling tacky T-shirts is that lucrative," one fan wrote on Reddit.
Another fan looked up exactly how much money Merk makes from his shore house turned rental property. 
"Have you looked to see how much he rents the shore house for?" another fan asked. "$3,000 per night and it's booked solid. That's $90k a month."
The shore house rental includes the famous duck phone and beanbag chair. It sleeps 11 people and features the well-known balcony and terrace.