'Jersey Shore' Star DJ Pauly D Is in a Zombie Movie
DJ Pauly D really can do it all. Not only is he a world-famous DJ and reality TV star. The Jersey Shore: Family Vacation roommate also runs a ghost kitchen operation and he stars in a zombie movie. Here's everything you need to know about DelVecchio's role in Sam & Mattie Make a Zombie Movie.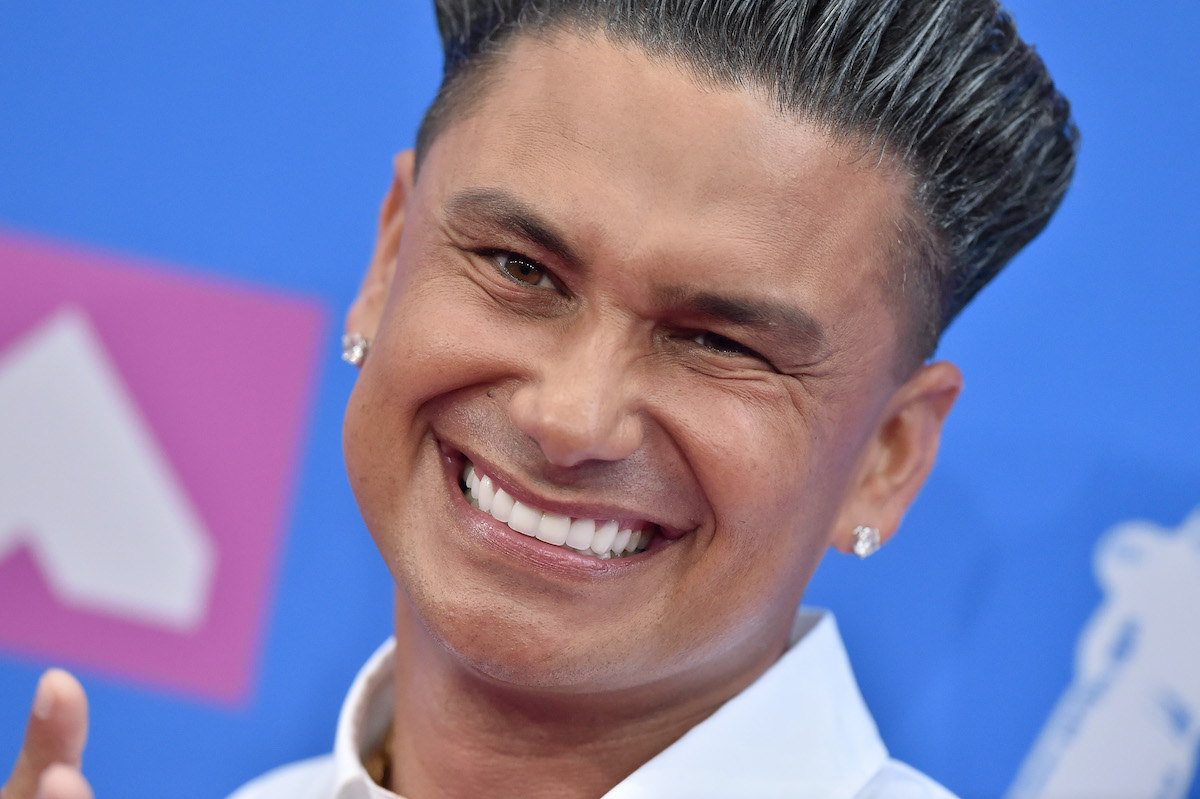 DJ Pauly D is still part of 'Jersey Shore: Family Vacation' 
Unlike Nicole "Snooki" Polizzi, DelVecchio remains part of the Jersey Shore: Family Vacation cast. When Showbiz Cheat Sheet spoke with DelVecchio in March 2021, he teased the forthcoming half of season 4, which they're calling "4B." 
"The second half of season 4 should be airing pretty soon," DelVecchio told us. "We just filmed in the Poconos." Many fans think the roommates were at the Woodloch Resort in Pennsylvania, but they'll have to wait for episodes to air for confirmation. 
DelVecchio said fan's can expect a "different flavor" in the next half of season 4. "It was us in cold weather for once," he elaborated. "Normally we film in the summertime, and there is a beach. This time there was snow, and we were outdoors with coats on. It was weird." 
DelVecchio admitted he wasn't sure what to pack for the trip. "Normally I'm packing tank tops — this time I was packing hoodies and big bubble jackets." Regardless of what he wore, DelVecchio definitely had a good time. 
Pauly DelVecchio has a sandwich company, Pauly D's Italian Subs 
DelVecchio has been busy during the coronavirus (COVID-19) pandemic. The reality star partnered with Chef Eric Greenspan to create a ghost kitchen offering specialty subs and salads. Fans can have Pauly D's Subs delivered right to their door.  
"I wanted to help out some restaurants right now [and] give them an opportunity to actually build some revenue and help them stay afloat in these times," DelVecchio told us. 
Together with Greenspan and Virtual Dining Concepts, Pauly D's Italian Subs operates out of established restaurants, using their kitchen equipment and staff to cater to a local market. Whatever sales the sandwich company makes, 30% of the profits go directly back to the local establishment. 
DJ Pauly D stars in a zombie movie 
Sam & Mattie Make a Zombie Movie, which released Apr. 6, 2021 on-demand, is a documentary following Sam Suchmann and Mattie Zufelt on their 10-year quest to storyboard, cast, produce, and star in the 2016 horror movie Spring Break Zombie. 
As Rhode Island natives, Suchmann and Zufelt worked with another local, Peter Farrelly, who executive produced the documentary. The duo also called on another Rhode Island native to be in their film — DelVecchio. 
"I am so impressed with Sam and Mattie," DelVecchio told MTV. "I am honored to be a part of such a special project."
Sam & Mattie Make a Zombie Movie follows Suchmann and Zufelt, who play bionic half-brothers fighting against all sorts of evil after a demon kills the respective mothers. "This movie is about facing fears," Suchmann told Today. "I faced my fear of the dark. I faced my fear of heights. Now I am facing my fear of the devil and it is really big." 
Suchmann is a huge fan of DelVecchio and was star-struck when he agreed to be part of the film. But more than that, Suchmann and Zufelt want viewers to know their movie is about one thing — never giving up.